About this Event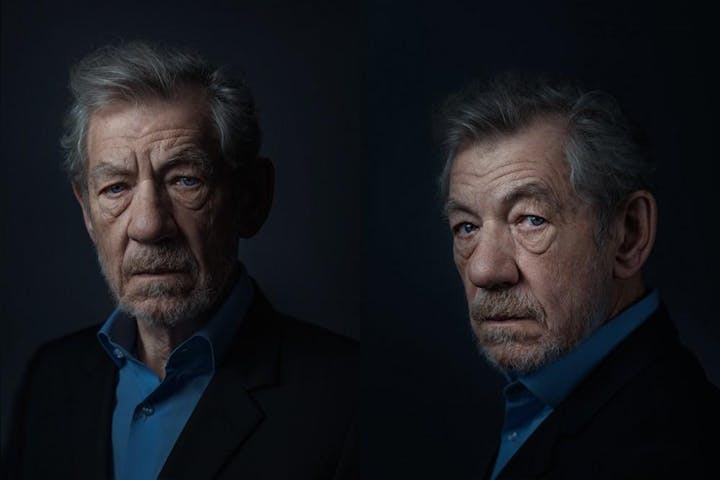 Avoid Booking Fee, book direct using Rory Lewis Website. https://www.rorylewis.studio/workshops/august-22
Join internationally published portrait photographer Rory Lewis, on a one day workshop, to master portraiture and bring your work to the next level.
About the Tutor
Rory Lewis Photographer has made an outstanding contribution to photography and the visual arts, creating consistently imaginative and thought-provoking portraits. Sir Ian McKellen, Sir Patrick Stewart, Ian McShane, Sir Derek Jacobi, Natalie Dormer, and many others have sat for Rory and his unique portraiture style is becoming renown.
About the Workshop
"You can learn more in one day than months of reading about photographic technique. ALL courses are practical tuition sessions giving you plenty of time to learn hands on the skills taught. Enabling you to work with professional models on the day and capture amazing photography for your portfolio."
You will walk away from this course with the skill to develop and improve your portrait photography techniques. From Beginners to Intermediate Photographers, these sessions cater for the amateur and semi professional. Learn studio flash lighting, develop your understanding of studio technique and test using photographic models.
You will be shown the effect of soft boxes, umbrellas, snoots, and beauty dish how to use reflectors. How to use both soft and hard lighting to change the mood and effect of a portrait. Learn what a main lights function is; and how to use fill lights, back lights and hair lights and be shown how they affect the final image.
Common Questions
Do I need to bring any Lighting equipment? No Just your Camera & Lens, 85MM - 50MM Ideal for portraits.
Will I get to work with the models? Yes, plenty of time to shoot, working with the models and equipment.
Is the course aimed at Beginners? Yes and Intermediate Photographers who have knowledge on how to use their camera in manual mode
Course Schedule
10:00am Rory Lewis Talk on the Medium of Portraiture 
10.45am Coffee & Refreshments
11.00 am Capturing Portraits (Using Umbrella's, Soft-boxes)
12:30pm Lunch 
13:00pm Capturing Portraits Using a Beauty Dish
14:00 Chiaroscuro Portraits Portraiture (Rembrandt Lighting, Split & Short Lighting)
16:00pm Rory Lewis Will Sum up the Day
"Excellent photography workshop. We went through 8 different light set ups starting with a single light source and ending up with two light sources with the tightest control of the light. There was a lot to take in and was very happy with the photos I took. The breadth of the material covered was excellent. Very pleased to have attended. Thanks Rory!"
Adrian Via ReviewCentre.com
In one word "Inspiring" "Rory was open to and encouraged all questions, which were answered in detail. Rory shared his extensive lighting knowledge in addition to how to bring out the character in a portrait subject in a fun. informal, enjoyable manner. Would recommend this course to any portrait photographer wanting to improve their craft."
Dorothy Via ReviewCentre.com