Description
Are you a small business owner? Or considering starting-up soon? Then this networking group provides you with the opportunity to connect with like-minded entrepreneurs and supporting organisations.
Each month, the group will focus on a key area designed to help you succeed in business.
The third networking event in the series will inform you about access to finance available through Lloyds Bank, whether you are starting up or scaling up for 30 minutes, followed by another hour and a half of networking.
Brought to you by People Plus, in collaboration with Lloyds Bank Business Hub, 'Manchester Small Business Network' will be hosted on the Third Tuesday of every month and welcomes everyone from in and around the Greater Manchester area.
March will showcase the following:
Agenda
10-10.30am Registration, Coffees & Tea, Networking
10.30-10.40am Introduction & Welcome: Frank Lavery from PeoplePlus
10:40 - 10:50 'Whos in the room' with Simon Chapman, Business Connector, Lloyds Bank
10.50-11.20am Wellbeing - Healthy you, healthy business with Nick Entwistle, Creative Director and Founder of Bank of Creativity and One Minute Briefs
11.20-11.30am Q&A
Introduction to supporting organisations around the room
11.30 - 12.45pm Networking
12.45-1pm Thank you and departure
Coffee, Tea and Biscuits will be provided.
Key note speaker profile: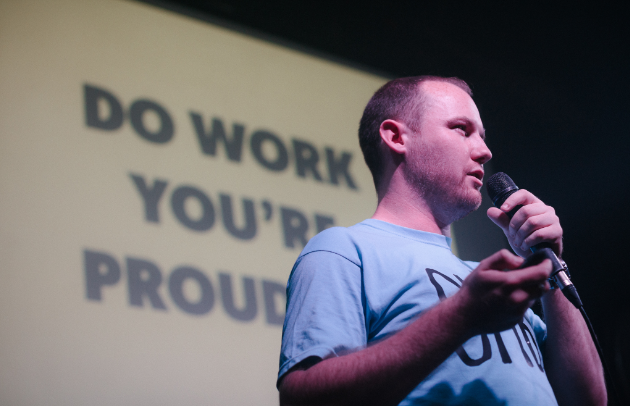 Nick is the Creative Director and Founder of the Bank of Creativity, working with agencies and brands to create compelling content to engage their audiences.
One of his recent campaigns, to help encourage donations for Neuroblastoma sufferer Isabella, went viral with 30 million views across social media and reached national press and TV news. He was also responsible for the film and social campaign that led to the NHS beating Justin Bieber to Xmas Number 1.
As well as this, he has over 35,000 followers on his social media feeds including his advertising community platform One Minute Briefs which encourages instinctive creativity. Nick hosts annual events, holds educational workshops with D&AD & the V&A and delivers talks at agencies, universities and the likes of BBC, Business Cloud, Glug and Pecha Kucha. He has recently released his second OMB book and also has books published for Agency Quotes, which is a popular social feed he created with Vikki Ross, where the creative industry around the world share #ThingsYouHearInAgencies.
@OneMinuteBriefs
@AgencyQuotes
@BOC_ATM
Please ensure you bring some form of photo I.D with you and visit the check in desk upon arrival to the first floor of the branch
The views and opinions expressed in this event are those of the presenter(s) and do not necessarily reflect the views and opinions of Lloyds Banking Group. While all reasonable care has been taken to ensure that the information provided is correct, no liability is accepted by Lloyds Bank for any loss or damage caused to any person relying on any statement or omission. This is for information only and should not be relied upon as offering advice for any set of circumstances. Specific advice should always be sought in each instance.
If you have any questions regarding this event, please contact our Local Event Manager at holly.gaffney@lloydsbanking.com

Event Host: People Plus & Lloyds Bank