Description
Tour Manchester Town Hall Clock Tower
with Manchester Guided Tours

For more than 150 years the people of Manchester have gone about their business under the watchful gaze of the Town Hall clock; from when the city was overhung with a pall of smog and grime to more recent modern times when the clock tower has been a symbol of this great city.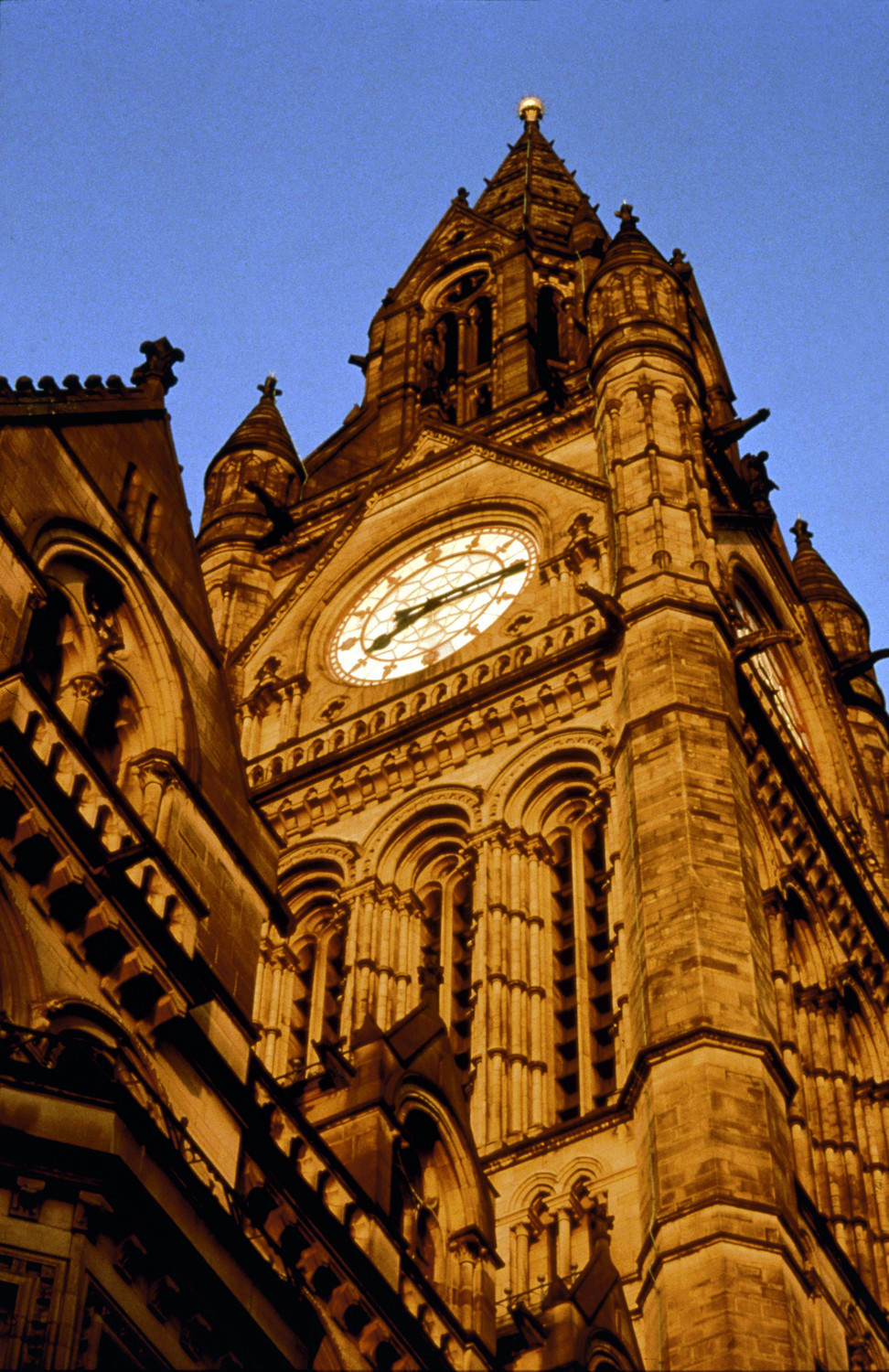 Join one of our tours to see behind the giant clock faces, observe the working mechanism of the historic clock, hear the bells of this musical tower chime and make the acquaintance of Great Abel, the huge hour bell.

We explore the 85 metre tower by climbing the 173 steps of the narrow stone spiral staircase, taking 3 stops en route to peek into hitherto hidden spaces.

At the top you'll see Manchester's best 360 degree panoramic outdoor view over the roof tops and beyond. Make sure you bring your camera!
IMPORTANT: The tour is unsuitable for those with walking or breathing difficulties, and those uncomfortable in small spaces, with heights or loud noises.
Meet: Next to the Albert Memorial, Albert Square 15 minutes before the tour starts.
Please note: Children under 12 are not allowed on the tour, and children aged 12-16 years old must be accompanied by an adult.
Duration: 60-70 minutes
N.B. Please bring a copy of your ticket(s) to the tour - on a mobile phone is fine.