Manchester's First Menopause Event - PositivePause Feelgood Fair
Sales Have Ended
Ticket sales have ended
We're sorry you've missed this event. Email us events@positivepause.co.uk to find out about our future event.
Sales Have Ended
Ticket sales have ended
We're sorry you've missed this event. Email us events@positivepause.co.uk to find out about our future event.
Join us for an empowering day, myth-busting menopause with experts who can help you to be the best you can be, through menopause and beyond!
About this event
Menopause is a hot topic! At Manchester's first women's 'health and wellbeing in menopause' event, you'll find out first hand how to manage menopause, wherever you are on the journey.
We've got top women's health professionals and inspiring speakers sharing straightforward, evidence-based solutions, all helping you to be the best you can be, in perimenopause (which can start10 years before menopause), menopause and beyond.
Find out what you can do to be confident and in control of your menopause experience at an event that'll be fun, informative and entertaining.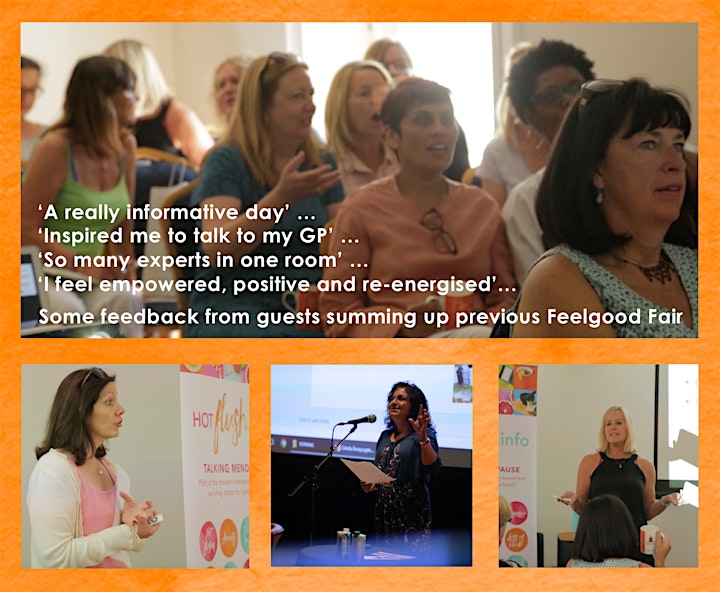 Feeling increasingly anxious ,stressed or just not yourself? Has sleep become difficult? Maybe, sex too? Are your moods up and down? If so, you're not alone - 80% of women experience one or more of these perimenopause symptoms.
Are you looking for credible information, expert advice and support about how to manage this? If so, the PositivePause Feelgood Fair can help you! Our fact-filled, informative and lively day delivers the most up-to-date information and help that you need now. Our speakers will: squash myths and misconceptions and cut through the confusion and conflicting information that we're hearing, almost daily, in the media!
Take this chance to get the answers to your specific questions and experience a positive, upbeat day in a friendly, supportive environment at Manchester's fantastic Federation building.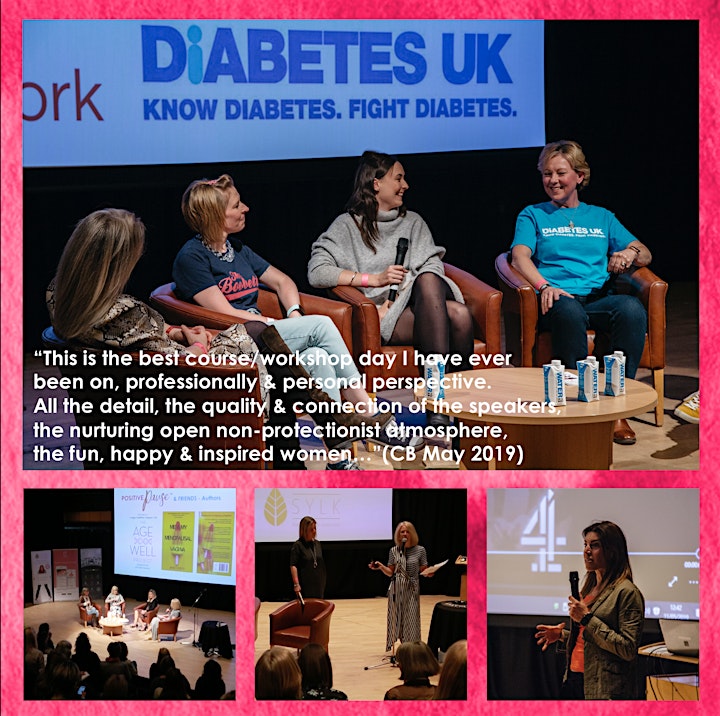 Inspirational, educational and motivational, sharing what you need to know now! They'll be looking at:
how nutrition can improve your energy levels
how to deal with your sleep issues
menopause at work
the role of mindfulness and CBT
improved emotional health
protecting bone and heart health
understanding gynaecological and pelvic floor health
demystifying HRT, arming you with facts!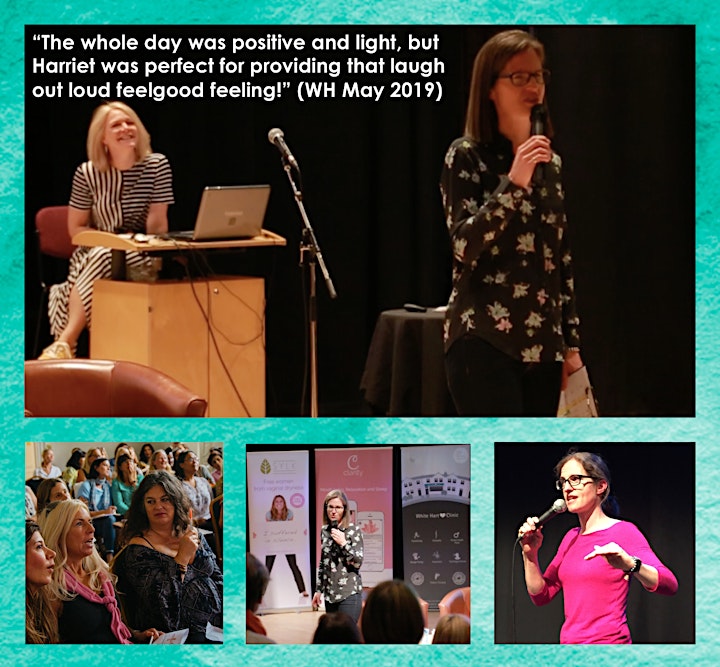 Our MC, stand-up comic Harriet Beveridge, will keep the day lively, memorable, making you laugh as she shares her stand-up 'Oestrogen Armageddon' routine.
Exhibitors will be sharing their range of products and services that can help you sleep, relax, tone up and cool down.
You'll pick up a great gift bag crammed with goodies!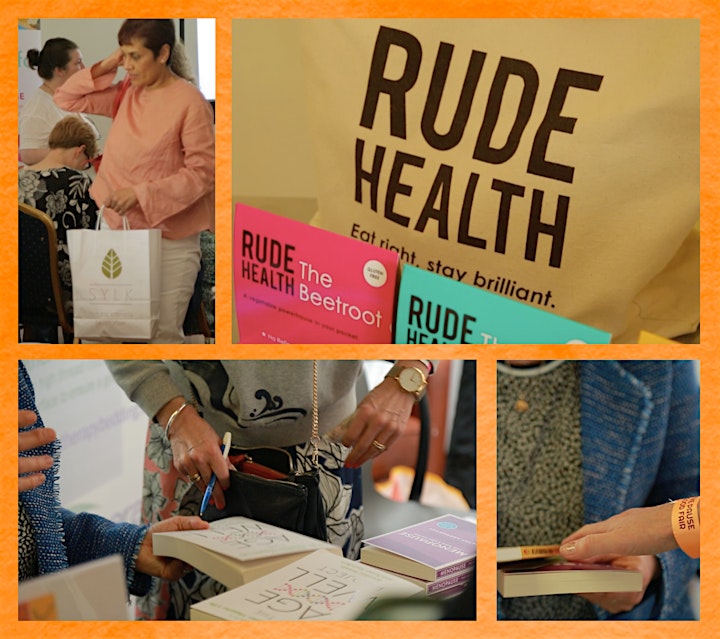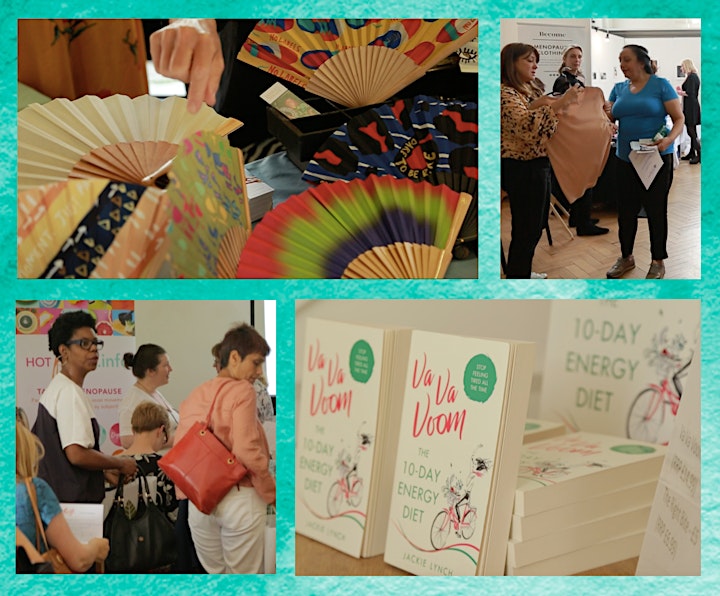 Enjoy a unique day out, take time out for you and FEEL GOOD!
Find all the details about the day's programme, speakers and exhibitors here.
We have a number of great ticket options: group discounts, discounts for NHS and public sector employees, business packages with a limited number of concession tickets available. For further info, please email: events@positivepause.co.uk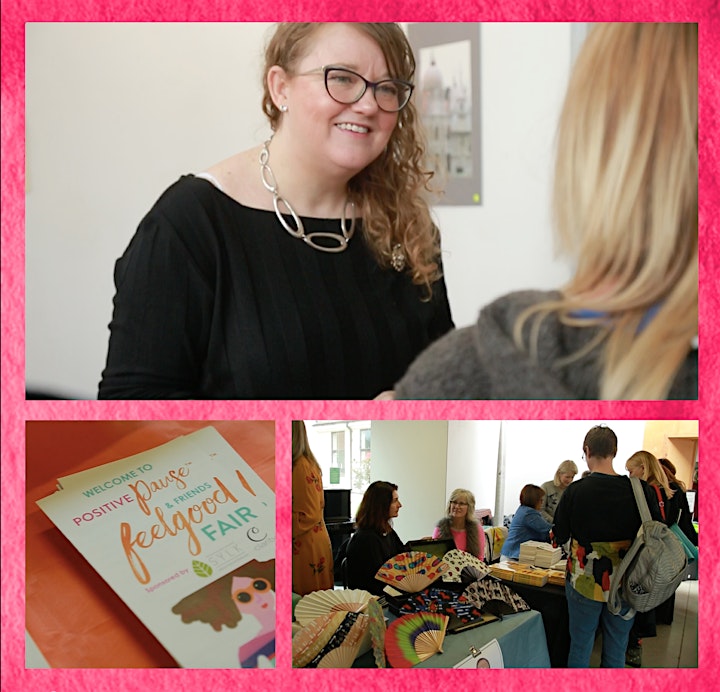 The entrance to Federation House is on the corner of Balloon St and Federation Street, close to the Football Museum. Shudehill tram and bus station is steps away. Victoria station is close by, offering all-day parking for cars and coaches. The Federation does not have on-site parking facilities however there are plenty of options nearby. It's located across the road from The Printworks, Arndale Shopping Centre and various NCP car parks.