Description
Black History Studies and Decolonising the Archive presents the MANDELA FILM FESTIVAL AND BLACK MARKET on Saturday 14th July 2018 @ The Africa Centre to commemorate the Centenary of Nelson Mandela
PROGRAMME:

12:00 - 13:15 - 10 Things You Did Not Know About Nelson Mandela Presentation with Children Activities presented by Decolonising The Archive

13:30 - 14:20 - "Accused # 1: Nelson Mandela" (2004) - 52 mins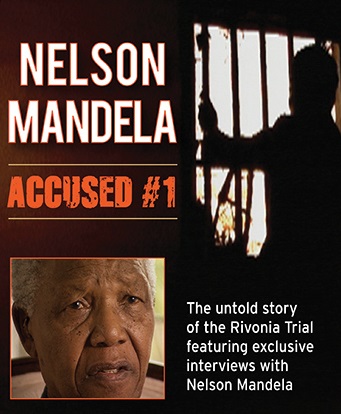 In June 1964, following one of the most significant political trials of the 20th Century, Nelson Mandela, Walter Sisulu, Govan Mbeki (father of former President Thabo Mbeki) and four others were sentenced to life imprisonment for planning the overthrow of the Apartheid Government by military means. This acclaimed documentary recounts the untold story of the Rivonia Trial and features exclusive interviews with Nelson Mandela and all the surviving co-accused along with fascinating testimony from their defence lawyers and from members of the prosecution, intelligence services and defence forces of Apartheid South Africa.
Trailer: https://youtu.be/4_1uF-9Sez0

14:20 - 15:10 - Q & A with Pascale Lamche (Director)

DJ MUSIC BREAK & BLACK MARKET

16:30 - 18:00 - "Themba - A boy called Hope" (2009) - 106 mins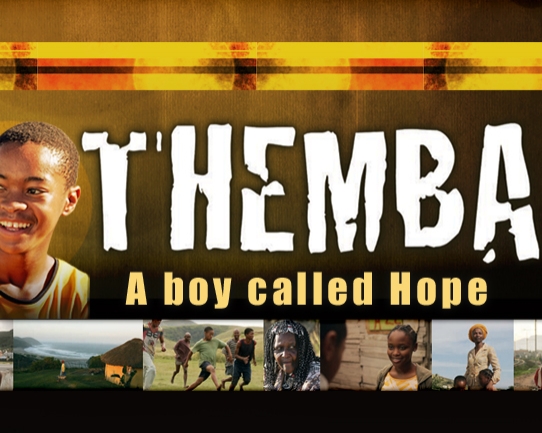 THEMBA is an inspiring and beautifully filmed original drama set predominantly in the spectacular Eastern Cape of South Africa. It is a moving story of a young Xhosa boy, who like so many boys the world over, dreams of following in the footsteps of his heroes and becoming a football star. Themba breathes and lives soccer but the reality in the rural round-hut village he calls home is very different from the life he dreams of.

THEMBA's community is ravaged by unemployment, poverty and HIV. He has to pursue his dreams by calling on his own endurance, courage and self-belief. On his road to self-discovery he finds out how pain, shame and prejudice can be temporary.

THEMBA escapes a life of hardship and desperation to achieve footballing success at the highest level but his triumph is also a personal one, as he learns that illness can be managed and a normal life lived.

Themba is much more than a soccer film, it's a universal message of hope.
Trailer: https://youtu.be/vv1FoQXTHww
18:00 - 18:45: Q&A
DJ MUSIC BREAK & BLACK MARKET
19:00 - 20:15 - Winnie (2017) - 98 mins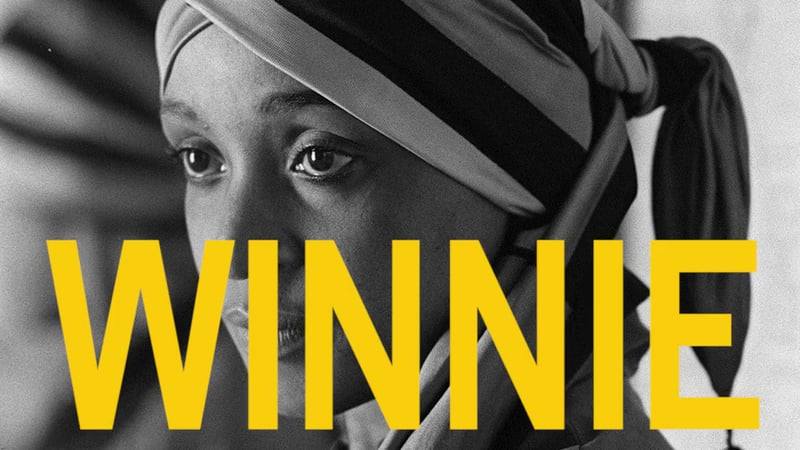 Winnie Mandela is one of the most misunderstood and intriguingly powerful contemporary female political figures. As her husband Nelson Mandela served out his sentence in prison, Winnie took centre stage before the world as the face of the African National Congress. She became an icon for an adoring but fickle public that first cast her as the Mother of the Nation, and then cast her down as a sinner.

Unflinching in her pursuit of progress, history still paints Winnie as a supremely controversial figure, a victim turned perpetrator and looking to redress the balance, filmmaker Pascale Lamche offers a nuanced portrait of a woman condemned for her radical role in the liberation of her South African people under apartheid.
Q & A with Pascale Lamche (Director)


9:30 PM : CLOSING TIME

This event will take place on Saturday 14th July 2018 at The Arch 29, The Africa Centre, Arch 29, 66 Great Suffolk Street, London, SE1 0BL. Nearest station: Southwark Station (Jubilee Line).

Doors will open at 1.00pm.

Early bird tickets are £8.00 or £10.00 at the door all day. Tickets cover entrance to all films and the Black Marketplace. Children under 16 and elders over 60 are FREE.

Hot food and refreshments will be provided

There will be a Black Business Marketplace throughout the event, if you would like to book a stall, click on link https://mandelamarketstall.eventbrite.co.uk
(Please note, video recording and photographs will be taken at this event and may be used for promotional purposes).

Regards

Black History Studies and Decolonising The Archive