The winning entries from the 14th Manga Jiman Competition
About this event
The Embassy of Japan searches for the best comic-creating talent in the UK with its annual competition, Manga Jiman.
The competition has two categories; Yonkoma Manga, a comic strip of 4 panels on one page with a fixed structure, for entrants aged between 11 and 13 and Manga Jiman, a short story told across 6 to 8 pages for anyone aged 14 or over. Entrants are asked to create an original story featuring a theme, with the theme for this latest edition being 'technology'.
In Japan, 'manga' is all encompassing term meaning comics and Manga Jiman promotes young talent who tell their stories in a wide variety of styles. Visit the exhibition to see their winning stories!
http://mangajiman.co.uk/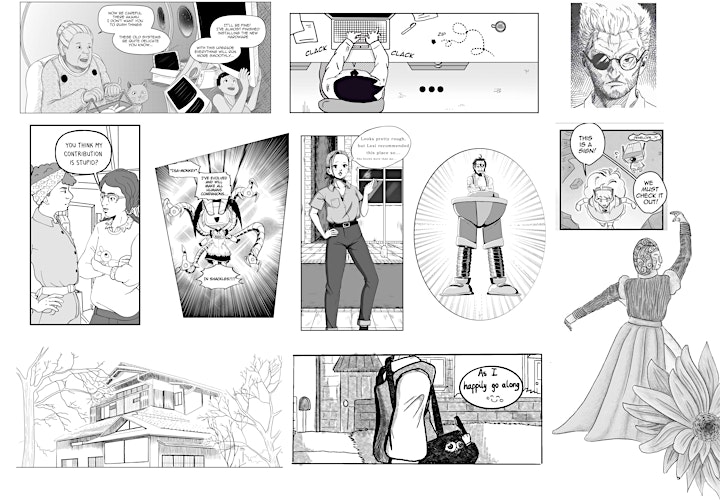 Featured artists: Chloe Starling, Damian Trigo, Edward Welch, Ewan Gallagher, Hanna Gwynn, Lily Cupertino, Projit Mandal, Roberta Paludi, Robyn Pearce, Samantha Dent, Steven Wang & Cristian Gabriel Ybarra