Event Information
Refund Policy
Contact the organiser to request a refund.
Eventbrite's fee is nonrefundable.
Manifest Your Greatness is an empowerment programme that provides you will the fundamental tools to elevate your life to the next level.
About this Event
There is an uncomfortable truth that we must all embrace - that life is feedback. What you experience is the reflection of what takes place within. Your thoughts are the precursor to what you do and receive. This is why self-governance is paramount!
Everything starts with an idea or thought which evokes a feeling. Negative thoughts create negative frequencies and energy. Positive thoughts create positive frequencies and energy. Negative thoughts can never, I repeat never bring about positive frequencies and energy.
In order to manifest your greatness, you must become the champion of your thoughts. This is why I created a model called the 'Empty Mind Concept' which provides you with three key principles to take control of your mind and life.
The Manifest Your Greatness programme will give you an abundance of tools, strategies and techniques to transform your life regardless of what your current reality is. If you feel and believe that you are destined for something greater but don't know how to birth it than this is the programme for you.
The programme consists of three bespoke webinars which all run from 12:00 pm - 14:30 pm (BST):
- The moment of clarity (09.01.21).
- Sharpening the Sword (16.01.21).
- The Victory Lap (23.01.21).
Each webinar has been strategically crafted to address the stumbling blocks that keep you stuck and recalibrate your mind so you can begin to leverage the power of the universe as you unlock insight.
This powerful programme will ignite the fire within your soul as you awaken from the deep sleep of outdated mindsets, break free from the shackles of limiting beliefs and calm your storms of double-mindedness that keep you hostage and bound.
We would recommend you to download zoom via zoom.us (if you are using a computer/laptop) or download the zoom application via your app store (if you are using a mobile phone).
Who is the programme for?
Manifest Your Greatness is ideal for any of the following:
Any individual who wants to unlock and unleash their full potential.
Any individual who struggles with limiting beliefs or feels hindered by their inner critic.
Any individual that wants to transform their life using simple but effective tools and techniques.
What will the programme cover?
In this programme you will:
- Explore the impact of Cognitive Dissonance.
- Gain insight into the true strength of the human brain.
- Become aware of 6 universal laws that govern your life.
- Understand the power of the Placebo & Nocebo effect.
- Reflect over Self-worth vs Self-doubt.
- Discover in great detail, the importance of your thought processes.
- Fully comprehend the 3 key principles of the 'Empty Mind Concept'.
- Look over the science of visualisation.
- Explore the gift of neuroplasticity.
- Develop your mental resilience.
- Learn how to operate out of a Growth Mindset.
- Create your own mantras of creativity.
- Boost your confidence and self-esteem.
- Have clear strategies to Manifest Your Greatness!
And much more!
About the trainer:
Ezra's experience includes:
Over fourteen years supporting individuals around their self-care, wellbeing, confidence building, improving communication skills, substance misuse, and recovery.
Twelve years working within the Criminal Justice Sector.
Eleven years facilitating psycho-social group-based interventions (both in the prison establishment and in the community).
Over a decade of leadership experience leading, coaching, mentoring, influencing, and developing teams.
Ten years' experience in designing and delivering training and workshops.
Eight years volunteering as a trained Role Model for Reach Society https://www.reachsociety.com
Webinars and motivational videos channel: https://bit.ly/3bfG8Dn
Cost:
Ticket price: This is for all three webinars that make up the programme.
Early Bird tickets £75 (before 30th November).
The tickets after that date are £120.
Participants will receive a handout after each webinar on the subject matter.
Secure your place now to avoid disappointment as there are limited spaces!
Please note we do not issue refunds, and tickets are non-transferable.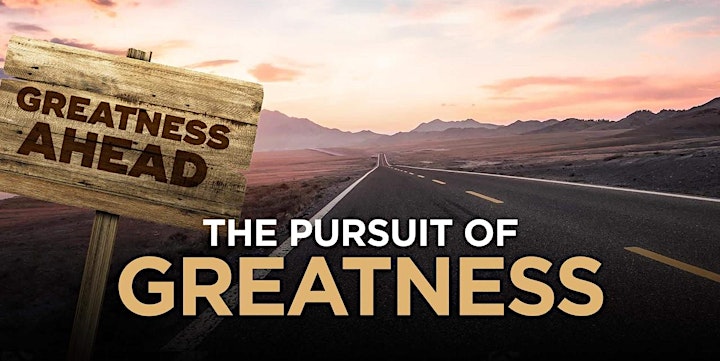 Date and Time
Location
Refund Policy
Contact the organiser to request a refund.
Eventbrite's fee is nonrefundable.