Manjusri - Sri Lankan Artist
Dr Shamil David Wanigaratne is the author of the Monograph: L.T.P. Manjusri, Artist and Scholar and talks to us about this new book.
About this Event
L.T.P. Manjusri was born in 1902 in Aluthgama, a small fishing village near Galle, in Southern Sri Lanka and died in 1982, a national hero having had an extraordinary life. His story is a commentary on the cultural history of twentieth century Sri Lanka. His contribution to art and the history of art spans the previous century to the birth and development of modern art in the country. Manjusri was a founding member of the '43 Group and remained with the group for a short period. John Napper the official war artist who wrote a scathing review of the '43 groups 1st exhibition singled out Manjusri for praise as the "only man in the Group who sees things through his own eyes".
Manjusri's work has been shown in many solo and joint exhibitions around the world including the '43 Group exhibition and other galleries in Colombo, Commonwealth Institute and Horniman Museum in London, Kunst Historiches Museum Vienna, National Gallery of Art Washington and a travelling exhibition of the Smithsonian Museum in the United States.
The talk will cover the author's journey of writing the book and highlights from Manjusri's biography. It will also examine examples from the broad spectrum of his work and discuss the impact of Manjusri's work.
Speaker Dr Shamil David Wanigaratne is the author of the monograph: LTP Manjusri, Artist and Scholar, a FoSLA member and former lecturer at the University of King's College London. Shamil's mother knew George Keyt, a founding member of the '43 Group, since her school days at Hillwood College Kandy. The friendship with the Keyt family exposed him to Sri Lankan modern art at an early age. George Keyt introduced him to Martin Russell who did much to promote Sri Lankan modern art in the international arena. It was Martin Russell who stimulated Shamil's interest in the '43 Group and introduced him to George Claessen, another member of the '43 Group. Shamil wrote a monograph on Claessen published in 2000, a year after the artist's death. With the help of Manjusri's son Kushan Manjusri, he worked on this monograph for over a decade. Copies of the book LTP Manjusri, Artist and Scholar are available via www.pererahussein.com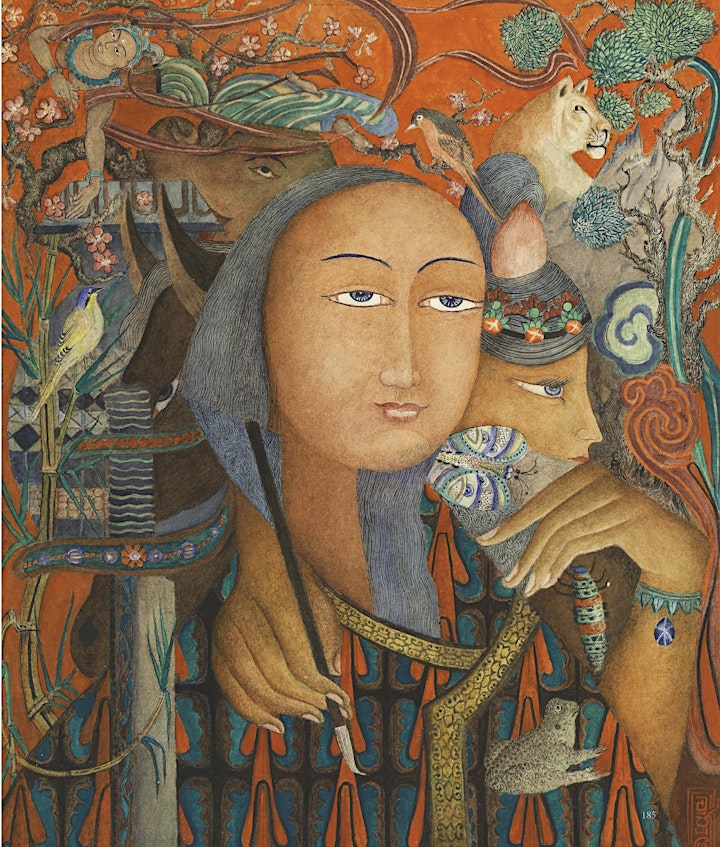 Date and Time
Location
Refund Policy