MANTRA, KIRTAN & SHAKTI SINGING for World Peace - A PLAYSHOP with Lorrayn d...
Description
Empowering, Healing, Inspiring, Cleansing, Strengthening.
Singing for ourselves, each other, our world and our planet.
It's fun, it opens our hearts, so we love deeper, feel more connected and at peace.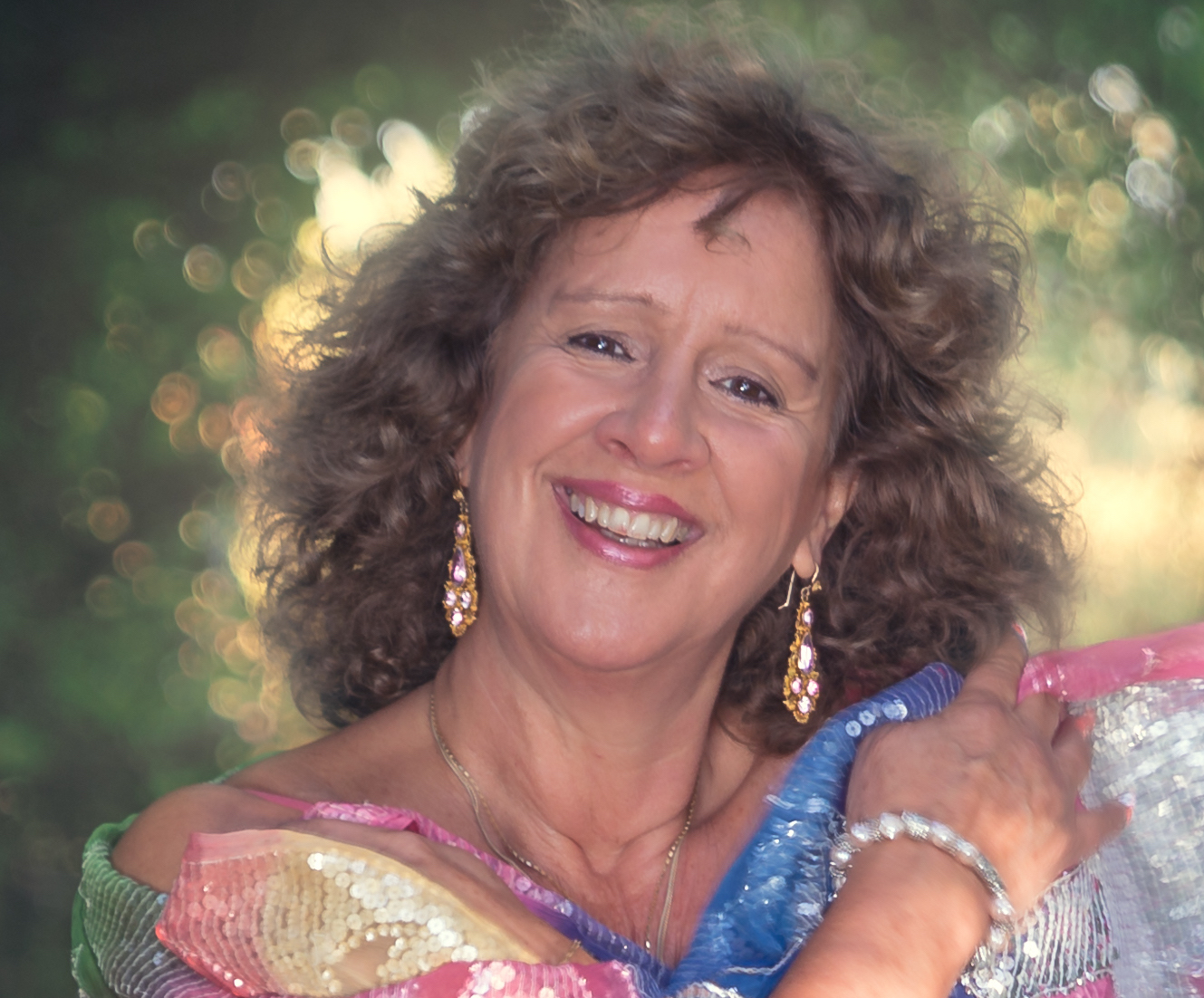 We sing because it's empowering, we sing because it's 'healing', we sing because it's inspiring, we sing because it cleanses, we sing to boost our immune systems, we sing because it brings us closer, we sing for our world and our planet, we sing because it's fun, we sing to love deeper and we sing because it connects us to source and creates peace.
In this magical interactive workshop Lorrayn will lead CHANTS, MANTRAS AND SONGS inspired by her Yoga and Sprititual Practice and some of the beautiful, simple, easy to learn Folk and Gospel songs from her travels and teaching practice.
The Aim Is Always the Same – To Connect with Spirit

If you are a singer, then you are welcome to join in and if not then you are very welcome to come and just listen to the music we will be creating. There is no compulsion to join in. Many people come just to experience the spiritual vibration of the chants and feel the comradery of being with like-minded people. Every person present contributes their own unique energy to the gathering even if you don't sing. However, the more singers the better. I will teach you the chants and songs. All the songs have a strong spiritual component with the intention of creating peace.
The Vibration of The Sound -The Inspiration of The Melody and The Lyric
Having a regular spiritual practice of our own (even if it is unstructured to start with like regular walks in nature, painting or yoga etc) and chanting especially can help create a powerful aura around us and stop another people's negativity sticking to us and speread the vibration of peace amongst us. It is something that needs to be PRACTISED on a regular basis. In the same way that we practice eating well and exercising to maintain physical fitness, spiritual fitness also needs to be practiced. Singing these songs is a spiritual practise which transmits a "healing" energy to ourselves, to each other and out into the world through the music.

Well-Being and "Healing" Through Singing
PLEASE BOOK NOW TO PREVENT DISAPPOINTMENT AS THERE ARE ONLY SIX PLACES LEFT AT THIS EVENT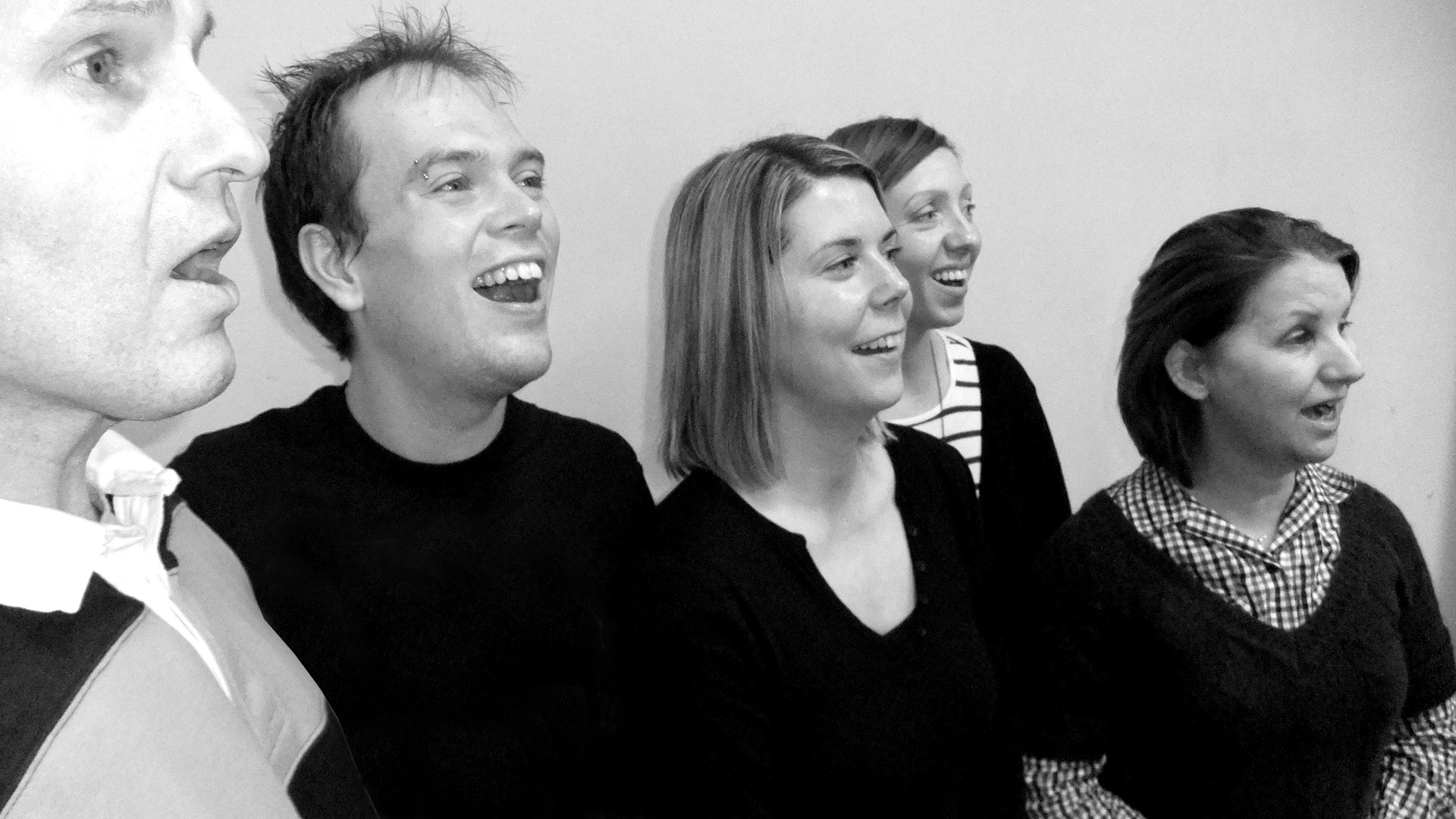 Lorrayn's music and singing is piano and voice based taking the listener on a journey of gentle kundalini yoga, Gospel and Folk Chants and Songs gathered after 35 years of performing and leading voice/singing/choirs/workshops and classes from all over the world. Many of the chants are taken from Lorrayn's Kundalini Yoga practise, others are from other chanting traditions she has practised, some she has written herself and she includes some Gospel songs. This is World Music - Easy to listen to and Easy to join in if you want to.
Lorrayn has been favourably written and reviewed by the British and American press and she has released three albums. Her most recent album The Voice of Courage can be found on Amazon The Voice of Courage Album on Amazon Y or iTunes The Voice of Courage Album on iTunes2
"I offer you an invitation to open your heart and connect with your spirit in a journey of mantra, song, celebration and meditation though music".
Come and listen or join in as you wish. There is call and response and Lorrayn teaches the parts to these simple mantras, songs and chants which you can easily learn.
No previous experience is required, and you do not need to join in if you don't want to, you can just listen.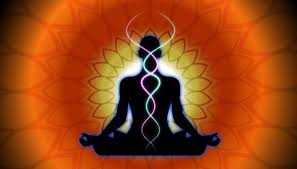 Being in the LIVE presence of the music and the intention to heal has a way of transforming our loves and the lives of those around us in a way that sitting under headphones or watching on a screen does not and cannot manifest.
The highly acclaimed and an international authority on sound healing Jonathan Goldman says - " If the person has some sickness or imbalance, this imbalance can frequently be released by having the energy of the deity encode itself upon the person. This actually comes from the concept of vibrational (as opposed to allopathic) medicine, which is the basis of many healing modality, including homeopathy and acupuncture—that all the universe including our bodies, is simply made of vibration—a concept, incidentally, that the new Superstring theory of physics supports. Everything is in a state of vibration and when we are in a natural, resonant vibration, we are in a state of health. But if some part of the body begins to vibrate at a counter frequency, the energy becomes stuck and disease sets in. Therefore, by mantric chanting, one can cause stuck energy to become released, and we can return to our natural state of resonance, effecting a cure."
By using world renowned chants and music of mantras from the East with heartfelt songs of awakening from all over the world Lorrayn creates a safe and magical space where people can relax, slow down, become centred and come home.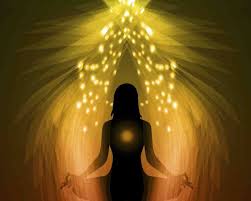 Lorrayn's music comes from her own effort to bring the light into her life overcoming some of the most challenging life events that a person can experience that led her to reach out to the heart centred spirituality of spiritual music and the yogic songs she sings. Her music provides the vibration of love, nurturing, beauty and truth that can lift and move the listener on their own path towards growth and awakening and vitality. The music and meditation of the experience is transformational and transcending.
Lorrayn grew up in London until she left home at the age of 18 going to live and work in Zambia in Africa, The Philippines and America for 10 years after completing a BA Joint Hons in Psychology ad Sociology. Subsequently she completed the foundation course as a piano major at the acclaimed Berklee School of Music in Boston Mass, USA and went on to have a successful career as a jazz singer and singer-songwriter performing and recording in America, the UK and Europe.
Lorrayn now lives in Devon and London where she regularly sings and performs her unique version of the yoga music she follows. She also offers counselling and runs regular "healing" groups in London and the South West teaching her own unique technique of Quantum Visioning to create positive and inter collective change in people.
Her music reaches out to sooth, heal, embrace and celebrate through routes of her deep spiritual practice to take the world on journey towards peace. Your energy at any of her events contributes to this focus.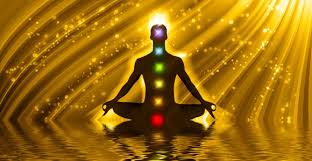 Testimonials from COURAGE workshop participants
"Brilliant, really really enjoyed it, everybody got into it, "Ten out of Ten" Allestons Solicitors
"Wonderful. Wonderful. Wonderful. Thank you soooo much for pushing me in the right direction and making me feel very held" Annabel, London
"I have held myself back career wise because I have avoided any kind of limelight position in big meetings and by not doing presentations…But not anymore!" Jules, Exeter, Devon
"You have put into place a method that is based upon gentle nurturing, but at the same time does not shy away from the fact that at some point fears have to be faced, but only after the groundwork, the confidence building has taken place - your method works, and this has not come about by chance it has come about by meticulous planning on your part." Jack, Weekend Workshop
"A wonderful introduction –Thank you" Rory, London
"I have more energy and I have become more effective as a human being" Maria, London, Life Coach
"Wow – what an experience. Thanks for all your wisdom, warmth and support" Emma, London
"Just want to say thank you so very much…I have learnt a lot and would never have had the confidence to do anything like this without you" Sheila, Dorset
"Amazing…a really uplifting experience" Christine M
"Really practical information and very inspiring. I feel ready now" Karen London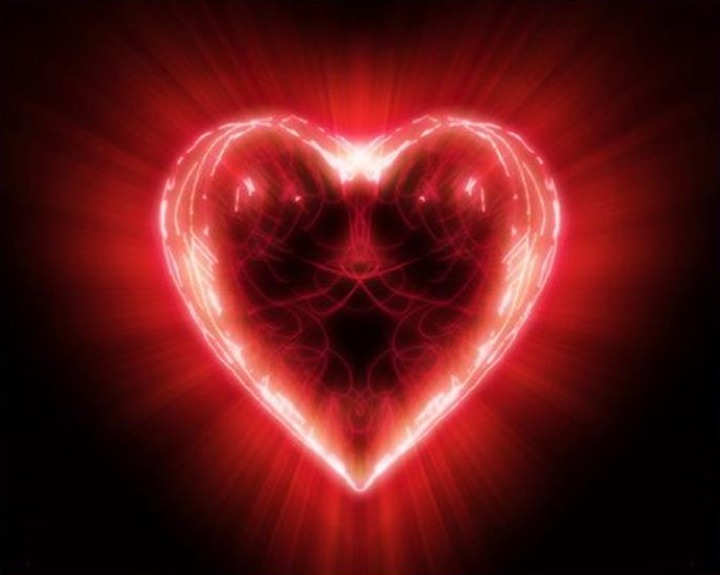 FAQs
·

Who is this event aimed at?
People who enjoy listening and or joining into chanting, devotional, singing, spiritual ,gospel and folk songs.
·

What will I get out of this event?
This is a powerful and interactive workshop aimed to give you the experience of transformation on a psychological and energetic level from the music.
Where: The Marylebone Studios, 29 Marylebone Lane, Marylebone, London W1U 2NQ (a convenient venue right in the middle of London's most elite shopping area)
·

Who is the organizer of the event?
Lorrayn de Peyer for COURAGE enterprises
·

Who to contact with any questions?
Please email welcome@lorrayndepeyer.com
·

What is the refund policy?
Your ticket is non-refundable however you can transfer your ticket to another person providing you can let us know the name of the new attendee prior to the event. If you cannot attend and cannot transfer the ticket to someone else, then please let us know as soon as possible - if we can re-sell your ticket then we will credit the ticket price towards another COURAGE Enterprises event.
·

Is it OK if the name on the registration/ticket doesn't match the person attending Is that okay?
Yes, but please let us know the correct name of the attendee prior to the event.
·

What can/can't I bring into the event?
The event has a behind closed doors policy, so you may not bring recording devices. Bring some water to drink.
Can you give in-house training upon request for my team / business?
Yes, we Lorrayn has a wide range of team building and coaching sessions available. Please go to http://www.lorrayndepeyer.com/team-building-activities/
·

Do you give 1-2-1 Coaching Sessions?
Yes. Please contact our office via email welcome@lorrayndepeyer.com or by mobile at 07779946444. You can find out more about coaching and training on our web site – http://www.lorrayndepeyer.com/inspirational-life-coaching-manifesting-miracles
Privacy: Please note that in alignment with the latest GDPR compliancy laws in the UK we wish to notify you that you will be required to register at the event which includes signing in with your full name, email address and mobile number. We adhere to the GDPR policies with regards to your data and will not pass your data on to anyone else, any other organisation or enterprise. You are always easily able to unsubscribe from our future communications.You have the option to unsubscribe at any time and your email address will under not circumstances be shared with any third party. We thank you for your consideration and support of our wish to uphold and guard your privacy at all times.
Terms and Conditions: We can't guarantee your seat if you arrive later than the promoted start time. Seats are on a first come first serve basis so please do your best to arrive on time. This training is only suitable for people who are 18 years of age or above.We reserve the right to refuse anyone admission to the event for whatever reason. We do not allow people promoting themselves, other products or services at this event because it distracts the attendees from the focus of the day. Should you be caught promoting yourself, other products or services you will be asked to leave and legal action may be taken against you.
We do not allow recordings of the event in any form as this breaches copyright. If you are found to be recording the event in any way then you will be asked to delete the content and we reserve the right to check your devices for any recordings.
We reserve the right to change the times, dates and venues for this event for whatever reason.
This event is a comprehensive workshop and it's important that attend all sessions because missing sections of the training will impact the end results promised above as well as compromise your ability to participate in the group.
Healing and Income Disclaimer: All references to individual cases are meant as examples only of what can be possible. Every client is different, and we can't guarantee results of any kind. All attendees are required to sign a standard health and well-being disclaimer on attending the workshop. These groups are not intended as a replacement for medical or therapeutic professional help should it be necessary. I have extensive training in psychology and healing however I am not a trained counsellor, psychotherapist or professional healer. Rather, I am an ordinary person perhaps like you who seems to have the gift of lifting and healing people who are open to my help. Courage Enterprises, Lorrayn de Peyer and Lorrayn's Music Events and Training Ltd can not and does not make any guarantees about your ability to get results, increase your income or improve your ehalth or relationships with our ideas, information, tools, or strategies.

You should know that all products and services by our company are for educational and informational purposes only. Nothing on this page, any of our websites, or any of our content or curriculum is a promise or guarantee of results or future earnings, health or wellbeing and we do not offer any legal, medical, tax or other professional advice. Any financial numbers referenced, on this or any of our sites or events, are illustrative of concepts only and should not be considered average earnings or exact earnings or results, or promises for actual or future performance. Use caution and always consult your accountant, lawyer, professional advisor or health professional before acting on this or any information related to a lifestyle change or your business or finances. You alone are responsible and accountable for your decisions, actions and results in life, and by your registration here you agree not to attempt to hold us liable for your decisions, actions or results, at any time, under any circumstance.