Description
We are thrilled to invite you to this very unique and transformative Mantra Retreat with special guest -
international Mantra Music Legend Vaiyasaki
and resident Kirtan Scotland band at
the most beautiful country in the world - Scotland
(Rough Guides 2017-2019) - all in tranquil surroundings of an Eco-Farm. Through the power of music, sound and meditation bring light, joy, warmth and love to your inner world and share this inner light with everyone you meet.
Whether you love Mantra and Kirtan already or you've heard about it and want to find out what the buzz is all about, this Retreat is for you! Mantra Retreat is perfect for both - beginners and seasoned practitioners:
* For absolute beginners - it is a perfect introduction to Mantra and Kirtan (yoga chanting) - an opportunity to find what you've been missing out on your whole life!
* For long time practitioners - opportunity to dive deep in an incredible, immersive chanting experience.
Free your mind, uplift and inspire your consciousness, raise vibrations and

energise your body

, experience great joy, sing your heart out, dance in bliss and reconnect with our true nature of love - all in one retreat.
Incredible programme with:
Lots of Kirtan: Kirtan Party, Kirtan Chillout, 4hr non-stop Kirtan, Kirtan around Bonfire

Kirtan instrument lessons & Mantra Jam

Mantra Meditation

Wisdom on Power of Mantra, Sound and Focus

Screening of award-winning Mantra Film

Yoga Asanas, Relaxing Pranayama

Deep relaxation & breathing

Exotic Henna, Face-painting, Try a Sari or Turban session
Evening out at Vegan All You Can Eat event
All meals are Vegan and Freshly Cooked in our meat-free Kitchen
The aims of our retreats is to spread much needed love and peace to the world by bringing people together to experience the joy, beauty, love and devotion through practices of bhakti yoga of chanting, dancing, wisdom and conscious living.
About our special guest Vaiyasaki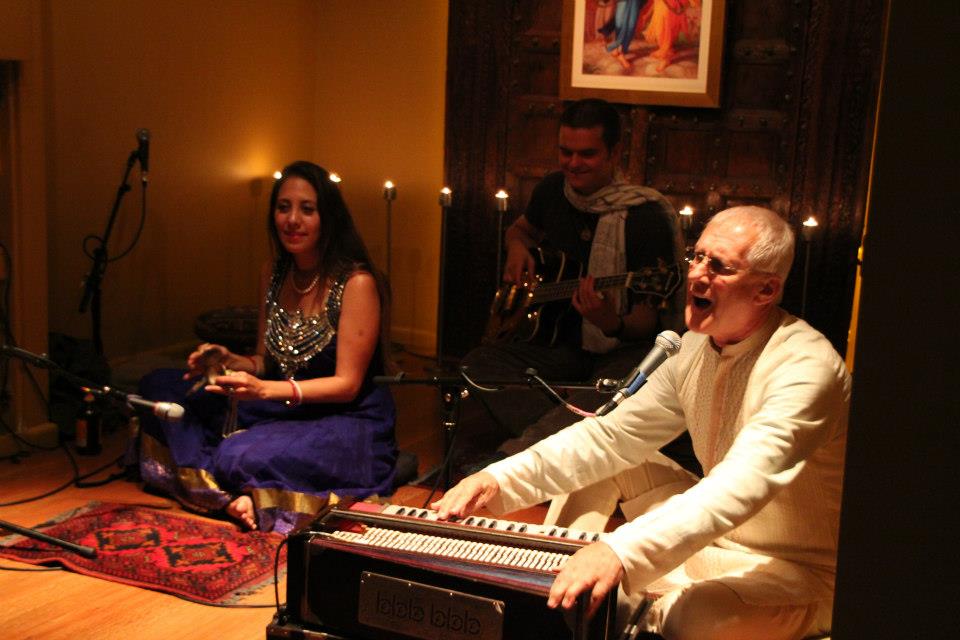 Vaiyasaki is a much sought-after, internationally recognised, premier Mantra expert, conducting workshops, doing concerts, and leading yoga festivals and retreats worldwide. Sharing his heart through music and chanting is the basis of his life. He has delighted audiences and taught Bhakti-yoga (Kirtan is a principle practice of Bhakti Yoga) in 64 countries with people from all walks of life and cultures, and performs his music with a mission to uplift the consciousness of the planet. His considerable knowledge of the vast repertoire of Indian kirtans has provided the foundation for a new generation of artists, in the flourishing genre of music for yoga and mantra meditation.
"Few chant leaders of today have the vocal range and flexibility of Vaiyasaki. A kirtan extraordinaire, Vaiyasaki's music evokes the ancient and timeless experience of chanting and carries you to the soul of India. With a powerful combination of classical vocals, traditional instrumentation, and bhav (devotion), Vaiyasaki delivers an unmistakable presence to his music. In short, his bhajans and kirtan capture the mind and heart."
-Ragani, founder of the International Kirtan Foundation
About Krishna Eco Farm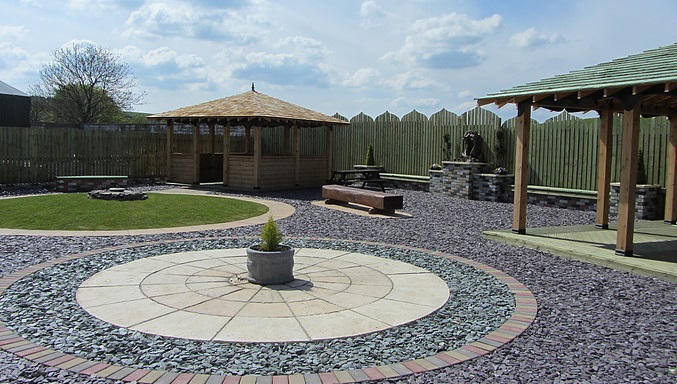 Scotland's best kept secret, Krishna Eco Farm promotes a healthy, wholesome, balanced and holistic way of living by bringing people together with the purpose of practising a simpler, more natural way of life. They aim not only to teach how to grow vegetables, but also how to grow internally and bring light within and then to radiate that light in this world.
Accommodation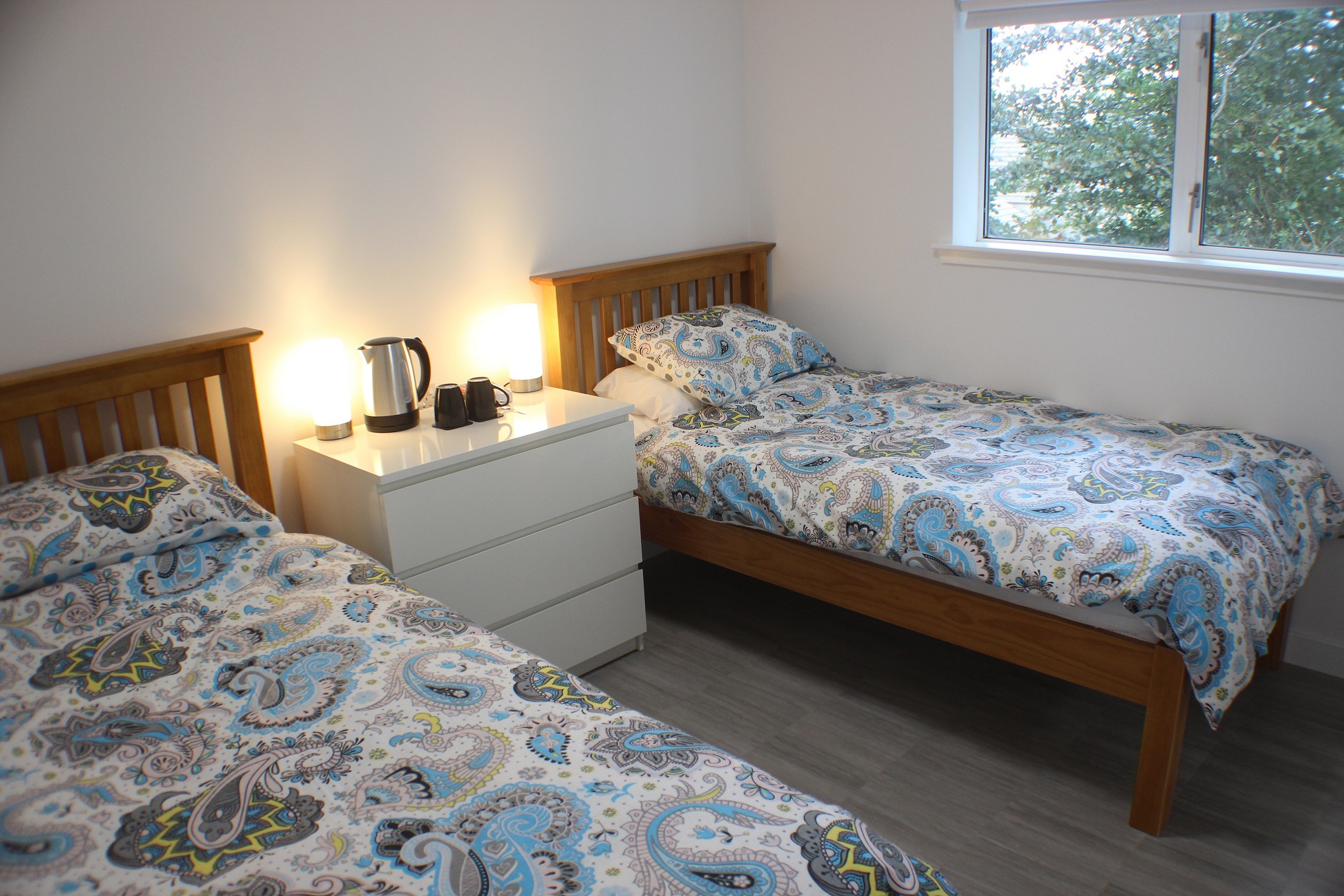 We have a wide range of accommodation options available varying from Luxury En-suite rooms to value dorm style shared accommodation with shared bathrooms.
Check-in time - Thursday Afternoon, 16.00

Check-out time - Sunday, 19.00
NB. Should you wish to arrive earlier and/or stay longer please contact us well in advance.
Retreat Programme:
Thursday
20.00 - "Mantra - Sounds into Silence" Film Screening
Friday
07.00 - Yoga, Mantra & Pranayama
10.00 - Mantra Meditation & Wisdom Workshop
10.30 - Kirtan Chillout: soothing & relaxing mantra journey
12.00 - Musical Instrument Lesson & Mantra Jamming
14.30 - Free time / Sightseeing / Walks
17.20 - "Sounds 4 the Soul" Kirtan Party around bonfire
Saturday
07.00 - Yoga, Mantra & Pranayama
10.00 - Mantra Meditation & Wisdom Workshop
10.30 -
Exotic Henna, Face-painting, Try a Sari/Turban session
12.00 - Musical Instrument Lesson & Mantra Jamming
14.30 - Free time / Sightseeing / Walks / Kirtan in nature
17.00 - Leave for Glasgow to OM Sweet OM centre for...
18.30 - Vegan All You Can Eat Feast
Sunday
07.00 - Yoga, Mantra & Pranayama
10.00 - Mantra Meditation & Wisdom Workshop
10.30 -
Kirtan Chillout: soothing & relaxing sounds
14.00 -
Electrifying,
Exhilarating and Rousing
non-stop 4h Kirtan session
18.00 - Closing session (concluding & sharing)
19.00 - Accommodation Check out
Airport Pick Ups
Best airport to arrive is Glasgow International (
GLA
). Two other options are Glasgow Prestwick (
PIK
) or Edinburgh International Airport (
EDI
).
If you require airport pick up - it can be
booked at the time of booking your ticket (or later).
Food
All food served is Vegan and freshly prepared at the farm and
served three times a day: breakfast, lunch and dinner.
If you have any special diets requirements - please contact us before booking.
Bhakti Yoga Scotland & Kirtan Scotland Team