Manufacturing and Engineering: Hands on the Future

Thursday, 16 May 2019 from 17:30 to 19:30 (BST)
Event Details
Manufacturing and Engineering: Campaigning Locally for Greater Awareness and Engagement.
What job skills local business needs from recruits?
The government predicts that by 2024 there will be a shortage of 186,000 skilled recruits each year in the UK.  The need to engage with business and education is never more important than now.  The Solent region has a proud engineering heritage and this event aims to focus on our future supply of skills and skilled people.  Whilst shortages in skilled engineers and the recent alarming fall in the number of youngsters going into engineering presents an opportunity it also means we need to understand the future of skills needed.
This is the first of a series of events which connects people from the local manufacturing, engineering and construction industries with providers of education.
The first of 3 sessions will focus on:
1) The importance of fundamental skills related to practical activity and hands on experience. Are hand skills still relevant?  Is it inevitable that they will be replaced by smart machine skills? How far can they be replaced by virtual experience? 
2) Should basic and higher level skills be part of secondary education? Is there a lack of opportunities for hands-on experience of physical making and materials in schools and is does this have serious consequences for the industries? 
With the aim to:
To focus and agree the job skills, training and resources needed now and in the future by local industries

To renew the interest of young people in hands-on manufacturing, repair and maintenance

To devise practical plans to revitalize the UK manufacturing base, to increase jobs and to improve skills for better productivity

To boost local business and the economy.
The workshop will make recommendations to educators and trainers for concerted local action.
This is a free to attend series of events with opportunity for further conversations and networking.
HANDS ON THE FUTURE™  in association with SOLENT UNIVERSITY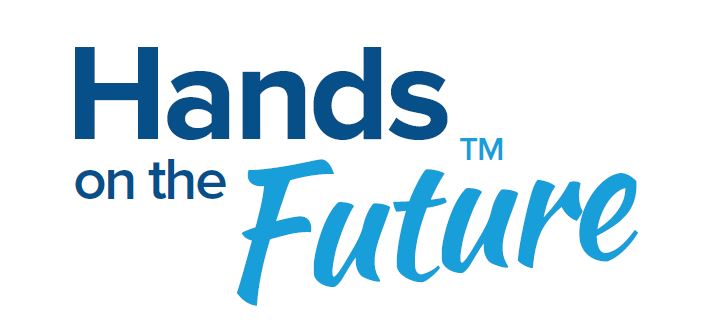 Hands On the Future™ 
The HOTF™ campaign aims to focus local interest and action on issues of concern, mainly regarding education, skills and jobs. The campaign was founded in 2014 by three engineers, with long experience between them in manufacturing and construction covering the disciplines of civil, structural, mechanical, marine and aero engineering.
The HOTF team is convinced that issues around skills, training, recruitment, employment and even productivity can be tackled through local action. This will strengthen the local economy and culture. Southampton, like so many city areas, has seen the adverse effects of de-industrialisation, although it retains a good potential base.
As RSA Fellows (the Royal Society for the encouragement of Arts, Manufactures and Commerce), the HOTF team believes that the UK is failing to focus on the primary provision of hands-on knowledge and skills for manufacturing, repair and maintenance.
Given the substantial loss of vocational education in secondary schools, the HOTF mission lies in: generating initiatives in education and training for recruits in engineering and technical work; and raising awareness and understanding of the wide range of fulfilling local opportunities, with various skill sets, in those job sectors.
As the campaign name implies, HOTF has strong views about the continuing importance of the physical hands-on experience and the value of hand/mind skills, to support work areas where digital technologies and knowledge are becoming increasingly important.
When & Where

Solent Conference Centre
TS414, The Spark Building
SO14 0YN Southampton
United Kingdom


Thursday, 16 May 2019 from 17:30 to 19:30 (BST)
Add to my calendar
Organiser
With a population of around 11,000 staff and students, Solent University offers over 200 qualifications, from HNDs to PhDs, in areas including business, sport, technology, and the creative industries, and is home to one of the world's leading maritime schools. Every year we are joined by around 10,000 additional students on short professional courses.
We work closely with businesses to develop courses, deliver apprenticeships, professional development and training that are tailored to industry needs – ensuring our graduates are precisely what employers are looking for. Highly skilled, highly motivated professionals who are ready to jump straight in.
Solent is:
• Awarded TEF Silver in recognition of the University's excellent teaching (OfS, 2018)
• Highly rated for teaching, inclusivity, facilities and student employability (QS World University Rankings, 2017)
• 12th out of 124 in the country for boosting graduate earnings. (The Economist, based on LEO data, 2015/16)
• Home to world-leading research in communication, cultural and media studies, and art and design (REF, 2014).
• In the top 10 UK institutions for number of graduate start-ups created, two years running. (HE-BCI, 2016/17)
• Winner of the Times Higher Education 'Most Improved Student Experience' Award 2015.
• In the top 10 UK institutions for number of learner days providing continuous professional development / continuing education courses (HE-BCI, 2016/17)