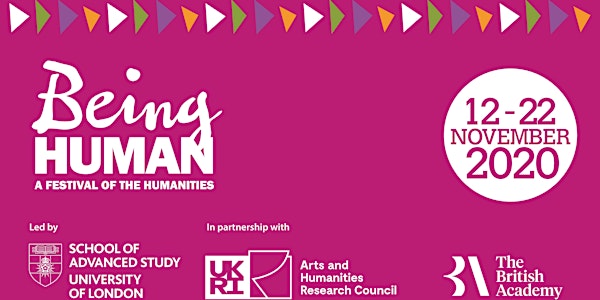 Many Hands: The Feel of Colonialism
Unravel the histories of weavers in Bengal and their treatment under British rule in this Being Human Festival 2020 event
About this event
Working with poets and historians, weavers and dancers, this event unravels the histories of weavers in Bengal and their treatment under British rule.
Learn about the complex interwoven Bengali and UK histories of craft and manufacture from Dr Lipi Begum from the London College of Fashion. Try your hand at some weaving and experience first hand the techniques and technologies.
Allow poet, Laila Sumpton, to lead you in expressing your response to the workshops insights and discover how creating poems can help to process and articulate emotions, politics and identity.
This event is part of the series 'Poetry Verses Colonialism' which is part of Being Human Festival 2020.