Description
Calling anyone who works at and across the edges of traditional disciplines; anyone who makes their own tools, because nobody else has made them already; anyone who seeks out unconventional collaborators; anyone who typically Rs & Ds atypically.
Gets a bit lonely sometimes, doesn't it?
We're running a series of 5 Salons to help make things a bit more linked-up and sociable.
Taking place on the first Friday of the month, each co-curated with a local organisation, these events are specially put together for the people who don't fit comfortably into the usual pigeon holes. We don't mind if you identify as an artist, scientist, craftsperson, researcher, musician, maker, curator, academic, technologist [...the list goes on...] - if you're pushing at the edges of what that can mean then we'd like to hang out with you!
There'll be invited speakers, a chance for practiioners to talk about / demo / playtest their work in progress to get constructive feedback, a chance to discuss opportunities for change and plenty of chances to chat to interesting people and seek out potential collaborators.
After a Many & Varied afternoon, you'll be in exactly the right place to then go on to enjoy Digbeth First Friday: exhibitions, late-night openings, special events, culture in unexpected spaces, live music, street food and more.
The Salons are free to attend, include light refreshments and need YOU!
Here's our schedule for the afternoon:
1-1:30pm - Registration and chat; bring your own lunch or grab something from The Bond's cafe. We've a few people who have highlighted they've got nut allergies, so we'd really appreciate it if you could avoid bringing any into the event space.
1:30 - 2:30pm - A hello from us, then presentations from the McGuires
2:30 - 3:00pm Group activity
3:00 - 3:30pm - Break - we'll provide tea/coffee/cake/fruit
3:30 - 4:00pm - Presentation from co-curator Sarah Ellis
4 - 4:45pm - Work in Progress sessions - practitioners seek input on current projects
4:45 - 5pm - Close - parish notices etc (tell us about interesting things that are happening).
Speakers:
Our Guest Speakers are Davy and Kristin McGuire.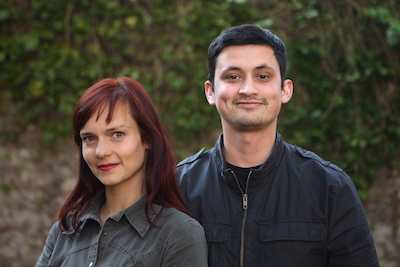 The McGuires head an award winning creative studio that design unique visual experiences through art installations and theatrical projects. As well as creating bespoke projects for cultural institutions and brands, they produce and sell their own works through international galleries.
Davy and Kristin's hybrid art works are delicate, filigree fantasies built with fragile materials that are momentarily brought to life through digital projections and silent storytelling.
Created in 2009, The Icebook was the world's first projection mapped pop-up book which has become an international hit, both online and on tour. It has been invited to tour to more than 13 different countries over 3 continents and received more than half a million views online.
Winners of The Oxford Samuel Beckett Theatre Trust Award 2013, Davy & Kristin McGuire's work has included theatre productions such as The Icebook and the atmospheric stage adaptation of popular fantasy novel, Howl's Moving Castle. Their latest award winning theatre show The Paper Architect premiered in July 2013 at the Barbican London and received the Helpmann Award for Best Visual Theatre Production after touring Australia in 2015.
Davy's background is in theatre and film whereas Kristin has trained as a dancer who has performed with many international companies including Cirque du Soleil, she is currently a dancer with the Mark Bruce Company.
'Magical and exquisitely crafted, Davy and Kristin McGuire's [...] universe is full of visual wonders.'
The Guardian
'The award-winning husband-and-wife team have built a reputation for innovative, indelible works – blending animation, projection mapping, theatre, film, dance and papercraft.'
Computer Arts Magazine
Our September Salon is co-curated with Sarah Ellis, Head of Digital Development, RSC. As such we'll have more of a focus on theatre and performance, but still in the context of interdisciplinary practice.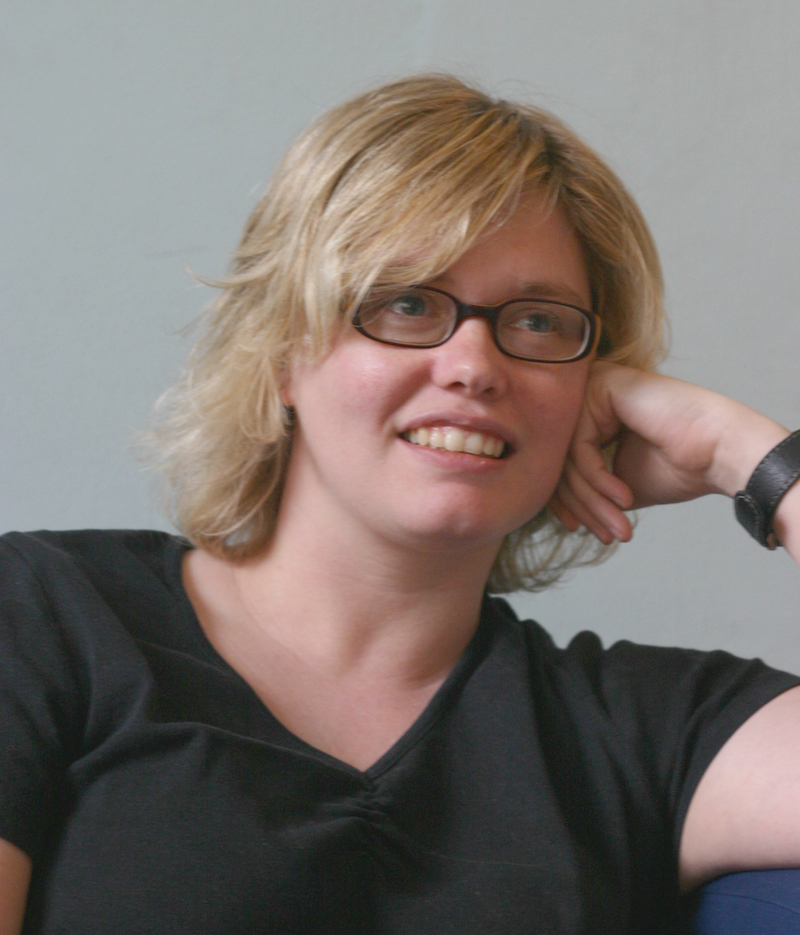 Sarah Ellis is an award winning producer currently working as Head of Digital Development for the Royal Shakespeare Company to explore new artistic initiatives and partnerships. In 2013 she was listed in the top 100 most influential people working in Gaming and Technology by The Hospital Club and Guardian Culture Professionals. In partnership with Google's Creative Lab, she recently produced Midsummer Night's Dreaming which won two Lovie Awards for Innovation and Experimentation. In 2012, she produced myShakespeare an online artistic commissioning platform for the World Shakespeare Festival. In 2011, she was the producer of the RSC's new work Adelaide Road, which mixed live performance with an app and website map. As a theatre and spoken word producer, she has worked with the Old Vic Tunnels, Battersea Arts Centre, Birmingham REP, Contact, Freeword, Improbable, Southbank Centre, Soho Theatre, and Shunt. She has been Head of Creative Programmes at the Albany Theatre and Programme Manager for Apples & Snakes, England's leading performance poetry organisation. She is a regular speaker and commentator on digital arts practice - http://www.theguardian.com/culture-professionals-network/2015/jan/20/rsc-digital-development-tech-shakespeare
Work in Progress; what are you working on?
A core part of the Salons is giving people a chance to talk about, demo and ask questions of the projects they're working on at the moment. That means you! How can a room full of curious, intelligent people help you move forward?
Confirmed so far are Sophie Bullock and Anna Horton who make up artist duo, One Five West. For Many & Varied they will displaying elements of their work, 'Code and Carpentry', ahead of a residency at Birmingham Open Media and exhibition at Fierce Festival.
They are interested in how they can utilise technology to encourage physical interaction and movement. This currently exists in the form of DIY theramins, contact mics, sensors and more. They will be testing out these digital elements at the salon, and would like to discuss how the work is progressing, and listen to any suggestions to the works development.
One Five West is currently supported by Arts Council England.
Get in touch if you'd like to harness the power of a many and varied audience to feed into your work, or make your mind up on the day and let us know at the start so we can try and create the right sort of gap for you.
Upcoming Salons
4th of September - co-curated with Sarah Ellis, RSC. Guest Speakers: Davy & Kristin McGuire.


2nd of October - co-curated with Ruth Claxton, Eastside Projects and Workshop Birmingham

6th of November - co-curated with Birmingham City University

4th of December - in cahoots with Leila Johnston, Hack Circus
NB: Wheelchair accessibility for this month's Salon is less good due to room availability. If this affects you please get in touch with us ASAP so we can have any conversations that need having and do what we can to make sure you can still take part as fully as possible.
Organiser of Many & Varied Salon - September
We gather together people who have ideas and make things.