Prosiect darlunio a cherdded. A series of online art & walking workshops.
About this event
Hoff o ddysgu am hanes lleol ac ymchwilio'r tirlun?
Dros yr haf bydd Dorry Spikes a Rupert Allan yn lansio prosiect darlunio a cherdded sef Mapio Lleisiau'r Tir. Mae Mapio Lleisiau'r Tir yn gyfres o weithgareddau arlein am ddim sydd yn bwriadu ymateb i, a rhannu archif sain Hanes y Goedwig, trwy ddarparu pecyn cymorth darlunio a cherdded digidol felly gall pobol ailfyw, a chael eu hysbrydoli gan hanesion llafar cymunedau mynyddoedd Ceredigion.
Love learning about your local history and getting out in the landscape?
This summer sees the launch of the Mapping Land Voices walking and drawing project with Dorry Spikes and Rupert Allan. Mapping Land Voices is a series of online art workshops aimed at sharing and responding to Stories of the Forest sound archives and providing an immersive Walking and Drawing toolkit for people to reinhabit the oral histories of Ceredigion's mountain communities.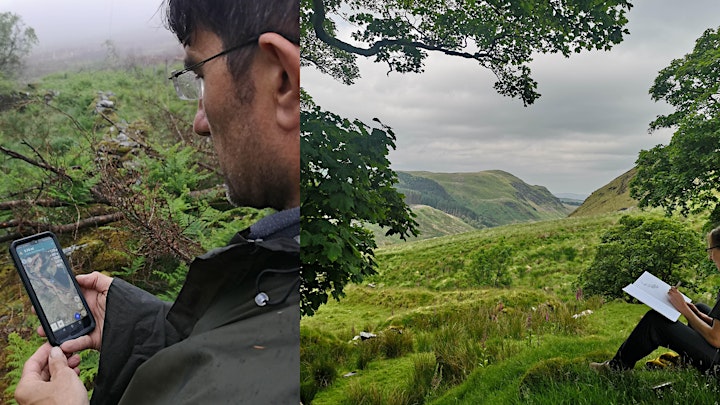 Grŵp Darlunio Cymunedol: Bydd darluniau yn cael eu geo-leoli ar leoliad tra'n gwrando ar ddetholiad o recordiadau lleol ac ail ymweld â'r hen lwybrau yn ardal Tregaron a Phontrhydfendigaid (gan ddefnyddio ffôn symudol). Dyma gyfle i ymuno gyda grŵp darlunio cymunedol ac i fod yn rhan o brosiect 'Datgloi Ein Treftadaeth Sain', a arweinir gan y Llyfrgell Brydeinig ac sydd wedi'i drefnu gan Llyfrgell Genedlaethol Gymru/Casgliad y Werin Cymru.
Community Drawing Group: Drawings will be made and geo-situated on location whilst listening to a selection of local archive recordings and revisiting ancient pathways in the Cambrian Uplands (using smartphones). This is an opportunity to join a community drawing group and to be part of the UK's 'Unlocking our Sound Heritage' project, led by the British Library and coordinated by the National Library of Wales/People's Collection Wales.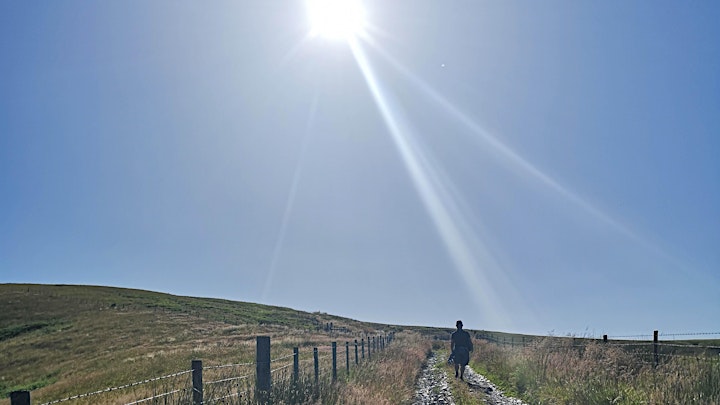 Gweithgareddau fydd ar gael:
Defnyddio OpenStreetMap (OSMand) ar ffôn symudol i ddilyn llwybrau cerdded gpx.
Sut i lawrlwytho a gwrando ar recordiadau safle penodol (yn ystod cyfnod y prosiect)
Gweithgareddau darlunio ar leoliad (dewisol)
Sut i geo-leoli delweddau
Sut i rannu lluniau a deunydd ar Casgliad y Werin Cymru
Sut i chwilio am ffeiliau sain eraill yn Llyfrgell Genedlaethol Cymru/ y Llyfrgell Brydeinig
Sut i greu map syml am ddim efo nodiadau a lluniau ar gyfer eich wefan neu blog personol
Cyflwyniad ar sut i ddefnyddio Wikimedia a OSM ar gyfer brosiectau tebyg
Workshops will cover -
Using OpenStreetMap (OSMAnd) on smartphones to follow gpx walking routes.
Smartphone access to location-specific sound recordings (for the duration of the project)
Drawing on location workshops (with optional meet-ups)
How to geo-locate images
How to share images on People's Collection Wales.
How to access other sound files in the National Library of Wales/ British Library
How to create a free and simple embedded map with notes and images for your personal website or blog.
Introduction to Wikimedia and OpenStreetMap methodologies for this kind of work.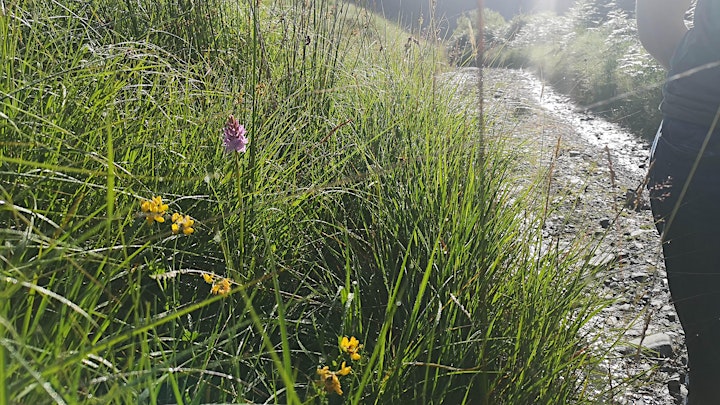 Amserlen
Gweithdy Digidol 1 - 05/08 18:00-19:00
Cyflwyniad i OSMAnd, llwybrau cerdded GPX, sut i lawrlwytho a gwrando ar recordiadau, paratoi ar gyfer darlunio ar leoliad
Gweithdy Digidol 2 - 26/08 18.00 - 19.00
Cyfarfod i rhannu darluniau a meddyliau ynghlyn a'r archif sain a'r llwybrau cerdded
Gweithdy Digidol 3 - 02/09 18:00 - 19:00
Cyflwyniad i Casgliad y Werin Cymru gan Gruffydd Jones
Gweithdy Digidol 4 - 09/09 18.00-19.00
OpenStreetMap a defnyddio map (U-Map) syml cerdded a darluniau am ddim ar gyfer wefan neu blog - Rupert Allan. Cyflwyniad i Wikimedia gan Jason Evans - Jason Evans, Wicipediwr Cenedlaethol
Gweithgareddau darlunio ar leoliad dewisol
Sadwrn 7fed Awst 10-4 - Y Crofftau
Sadwrn 21ain Awst 10-4 - Y Postmon Olaf ar Gefn Ceffyl
Dyddiad i'w gadarnhau - Nant y Doethie
Project Schedule
Digital Workshop 1 - 05/08 18.00 - 19.00
Introduction to OSMAnd, GPX tracks, Accessing sound files, Drawing on location preparation
Digital Workshop 2 - 26/08 18.00 - 19.00
Online meetup - sharing drawings and reflections on the archives and walks
Digital Workshop 3 - 02/09 18:00 - 19:00
Introduction to People's Collection Wales resource by Gruffydd Jones
Digital Workshop 4 - 09/09 18.00-19.00
OpenStreetMap and the use of a simple free online route and image map (U-Map) for website and blogs - Rupert Allan. Introduction to Wikimedia by Jason Evans the National Wikimedian
Optional Walking and Drawing Meetups:
Saturday 7th August 10-4 - Y Crofftau
Saturday 21st August 10-4 - The Last Postman on Horseback
TBC - Nant y Doethie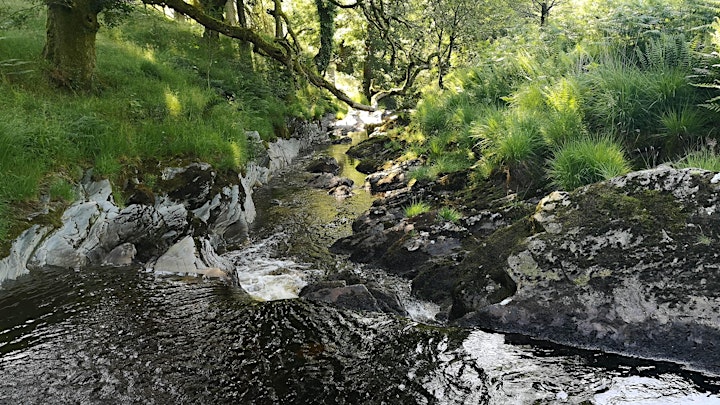 * At eich sylw: Bydd rhai o'r gweithgareddau arlein trwy'r gyfrwng y Saesneg, mae'r rhan fwyaf o hanesion llafar y prosiect hyn trwy gyfrwng y Gymraeg.
Mae'r gweithgareddau am ddim ac yn agored i bawb (dros 18 oed) ond mae yna nifer cyfyngedig o lefydd.
* Please note: some of the online workshops will be hosted in English Language. The oral histories we are using in this particular project are primarily in Welsh Language.
These workshops are free and open to anyone with a smartphone (over 18s) but there are a limited number of places.
Os bydd gennych ddiddordeb mewn mynychu digwyddiadau tebyg anfonwch e-bost at uosh@llyfrgell.cymru 
If you would be interested in attending similar events please e-mail uosh@llyfrgell.cymru