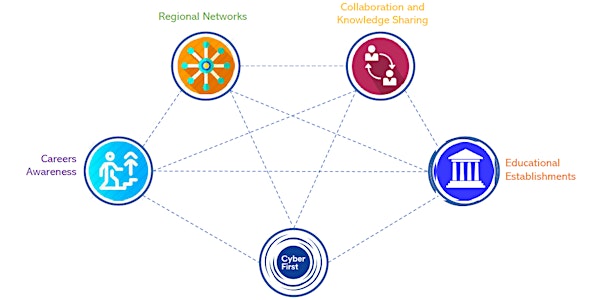 Mapping a Cyber Education Eco-System
A collaborative workshop on to begin modelling the cyber security education eco-system
About this event
The CyberFirst team is delivering a collaborative workshop to begin modelling the cyber security education eco-system for the South West, looking for representatives from across industry, academia, education & government.
By mapping the South West, we can build a valuable picture of the strengths, current activity and needs of the region, creating recommendations to influence future actions and leveraging connections to help strengthen the South West's cyber skills and talent pipeline.
This will support the governments' emerging Cyber Security Strategy and we want to adopt a collaborative approach to shape a cyber security education eco-system that will drive meaningful change.
This workshop is a chance to meet, share insight and influence this project. As the opening workshop this is a small event and so we may not be able to accept everyone onto the call. To express your interest please register on Eventbrite.
We do hope to see you there,