Description
The School of the Arts is delighted to present to you..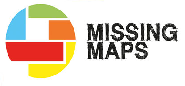 Mapping Party
School of the Arts Old Library, University of Liverpool
3rd October 2016, 1pm - 4.30pm
This is a drop-in session open to everyone interested in learning how to contribute to the Missing Maps project, helping map parts of the world previously unmapped and at risk of humanitarian disaster.
Missing Maps is a collaborative project founded in 2010 by the Humanitarian OpenStreetMap Team(HOT) in partnership with the American Red Cross, British Red Cross and Medecins Sans Frontieres / Doctors Without Borders. The objective is to create maps where they do not exist, allowing NGOs to respond quicker and more effectively to crises, humanitarian or environmental, affecting such areas.
No mapping experience is required – just please bring your laptop (and a mouse if you have one) and we will guide you on how to get involved with this worldwide project.
We will have a short presentation at the beginning but do not put yourself off if you miss it – we will provide assistance throughout the session.
Only have 5 minutes? Check out the new app Map Swipe, where you can help from your phone during your break!
Organisers
Margaux Mesle: m.mesle@liverpool.ac.uk
Gloria Lanci: gloria.lanci@liverpool.ac.uk
Daniel Bel-Arribas: d.arribas-bel@liverpool.ac.uk
NO MAPPING EXPERIENCE REQUIRED - JUST BRING YOUR LAPTOP