Mapping the Pandemic: Data Lessons from COVID-19 as part of Data Week Online 2021
About this event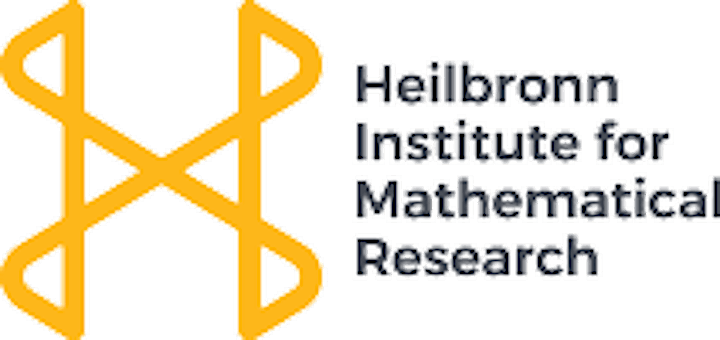 The pandemic has presented practitioners and policymakers with an unprecedented data landscape. While the challenge has been considerable, the volume of possible sources on which to draw meaningful conclusions has demonstrated that the era of Big Data has truly arrived. From forecasting the number of hospital beds required by the NHS; to assessing the impact of students returning to universities in the Autumn; to analysing the still-uneasy relationship between post-pandemic society and retail, we discuss how our new relationship with data has impacted our lives over the last year, and how COVID-19 may have altered the future of our data-driven world.
Dr Sam Tickle
Sam Tickle joined the Heilbronn Institute for Mathematical Research in December 2019 as a Data Science Research Fellow. His principal interests include time series analysis, high-dimensional inference and sequential algorithm development, particularly as these relate to changepoint detection. Much of his previous work has involved the identification of changes and other features of importance in settings as diverse as the stock market, telecoms and terrorism incidence. Other interests include machine learning, neural networks - particularly in their application to Natural Language Processing - and applied probability. One recent application of the latter involved the assessment of risk in the retail environment during the COVID-19 pandemic.
Dr Daniel Lawson
Dan Lawson is a Data Scientist developing methodology to compare data from different domains at scale, whose work spans statistical approaches for diverse data spanning genetics, culture, and history.
This event is part of Data Week Online 2021, organised by the Jean Golding Institute. Running from Monday 14 June - Friday 18 June 2021, this will be our 4th annual week long series of workshops, talks and events in the world of data science and data-intensive research.
To keep up to date with events like this, as well as funding, news, blogs and more, please join our mailing list.
Organiser of Mapping the Pandemic: Data Lessons from COVID-19