March CAKE Morning

Tuesday, March 31, 2015 from 10:00 AM to 12:00 PM (BST)
Event Details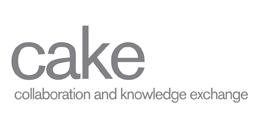 Tuesday 31st March 2015

CAKE: Ways of Seeing
 
In 1972 the BBC broadcast John Berger's Ways of Seeing. In the accompanying book John Berger wrote "In no other form of society in history has there been such a concentration of images, such a density of visual messages.One may remember or forget these messages but briefly one takes them in, and for a moment they stimulate the imagination by way of either memory or expectation. The publicity image belongs to the moment. We see it as we turn a page, as we turn a corner, as a vehicle passes us. Or we see it on a television screen while waiting for the commercial break to end. Publicity images also belong to the moment in the sense that they must be continually renewed and made up-to-date. Yet they never speak of the present. Often they refer to the past and always they speak of the future".

In 2015 digital technology has transformed how people see and engage with culture. Images that are of the moment last forever in the cloud. How can cultural organisations transform the ways audiences see, interpret and engage with content and how does digital technology affect their creation, curation and distribution.
 
Yasmeen Baig-Clifford Vivid Projects
Yasmeen Baig-Clifford is founder and Director of Vivid Projects, a collaborative agency and project space exploring all forms of media arts practice www.vividprojects.org.uk . Vivid Projects takes a subcultural perspective, seeking out and introducing historical and current artistic and cultural practices. The company programme includes interdisciplinary R+D with university and third sector partners alongside commissioning live labs, events and national exhibitions.

Yasmeen's curatorial research examines the moving image, ethics and digital legacies. She has produced numerous exhibitions over twenty years, examining cinematic and aesthetic forms of radical, political and pedagogical modes of expression.
Major exhibitions include: A Record of Undying/ George Saxon, 2014-15, Looking out From the CCCS / Various artists, 2014 in association with University of Birmingham CCCS50 project, http://www.vividprojects.org.uk/programme/film-feminism-identity-activism-looking-out-from-the-cccs/, Slide/Tape / various artists, 2013-15 In collaboration with Dr Mo White (University of Loughborough) on tape-slide art in Britain, 1970-80s,  Participation : British Film and Video Workshop Movement of the 1980s (2009-11 Film Council Digital Archive award);
PIONEERS / Various artists, 2008-11, including: Haroon Mirza (The Last Tape, 2010, British Art Show 7);  Karin Kihlberg & Reuben Henry/ Past Perfect Future Tense, 2010-12
She curated a touring programme of seven new commissions, in collaboration with Artsway (SE), Danielle Arnaud (London), Galleri Boxx (SWE), Jan Van Eyck Academy (NL) and Motto (GER) and EMARE / Various artists 2008-9: Culture Programme Project Director for VIVID, UK lead partner to European Media Artist Research Exchange 2007-9 comprising 16 artist residencies, a festival, and print/DVD publication 'move'

Publications include:
Baig-Clifford, Yasmeen, Editor. Vasulka Lab: Live Archive (2005), Baig-Clifford, Yasmeen, Editor. Richard Billingham / Zoo (2006),  Long, Paul, Baig-Clifford, Yasmeen and Shannon, Roger. 'What We're Trying to Do is Make Popular Politics': The Birmingham Film and Video Workshop. Historical Journal of Film, Radio and Television Volume 33, Issue 3, 2013. pp 377-395.

Yasmeen is an Honorary Research Associate (Digital Humanities) in the College of Arts and Law, University of Birmingham.

@VIVID_
http://www.vividprojects.org.uk/
 

Robbie Beak Ammba
 Robbie Beak is Director at Ammba along with Rebecca Bartlett. Together they have over ten years experience working in the Cultural, Heritage, IT, Digital Media and Education sectors.  They have always been interested in technology, specifically how it can enable users. The philosophy at Ammba is content before technology and this is key to their work. For the last two years he and Rebecca have been working alongside Paul Davies to develop Corals. Corals solves two problems:
·       How you make archive images searchable and discoverable to an online audience
·       How you engage audiences and monetise images, to generate income for archives
 
Robbie will talk about what happens when you bring together library archivists, some fabulous historic images, a team of technologists and some prisoners.
 
http://ammba.co.uk/
@robbiebeak

 
Lisa Meyer Capsule
Lisa Meyer is the founder and Director of CAPSULE, one of the UK's most inventive arts organisations and named by the Guardian as 'maverick', for over 15 years Lisa has achieved results for clients, stakeholders, artists and audiences garnering extensive media coverage and contributing to the city's place-making agenda.
Capsule crafts extraordinary cultural projects for adventurous audiences, a cultural alchemist: an innovative arts producer initiating, commissioning and producing multi-disciplinary work, which includes festivals, events, artist development and partnerships with a range of organisations. Projects have included producing the 4 month opening season for the largest public library in Europe at a high profile moment for the new Library and the City, which attracted a diverse audience of 1.2 million. Other work has been for the Royal Shakespeare Company, Dazed, Appetite. As well as creating and producing projects including the groundbreaking heritage project Home Of Metal, shortlisted for a National Lottery Heritage award. Supersonic Festival, one of the leading experimental music events in the UK, now in its 12th year which draws audiences, performers and industry from across the globe.
In a previous life, Lisa was the Web Development co-ordinator for New Media Programmes at the BBC.
 
www.capsule.org.uk
@supersonicfest

 
David Rowan Museum Photographer Birmingham Museum Trust
David Rowan is a visual artist based in Birmingham U.K. He produces bodies of work for publication, projects and gallery exhibitions in collaboration with other artists, curators and organisations to produce unique art work.  David is also Museum Photographer producing photography for Birmingham Museum Trust and Special projects.
There has been a photographic unit based at Birmingham Museum since at least 1920. Since 2001 the collections of Birmingham Museum have been carefully digitally photographed for a wide range of purposes, from web, conservation and marketing to fine art publications and high end exhibition print media. Captured digitally or by original drum-scanning and digital restoration, these images are superior quality high definition digital files. Archived on the Collections Management digital archive servers, these images number over 130,000 and all are available to purchase as digital media or prints via the BM&AG Picture Library. These works are all from the Modern Art, Applied Art, Fine Art, History, Social History, Archaeology, Ethnographic and Numismatics collections of Birmingham Museum and Art Gallery as well as the BM&AG community museums: Aston Hall, Blakesley Hall, Weoley Castle, Soho House, Sarehole Mill and the Museum of the Jewellery Quarter.
Special Projects include: The Staffordshire Gold Hoard:  These are the official high definition colour images comprehensively produced for Birmingham Museums Trust and partners in close collaboration with the BM&AG Collections Care team, following their extensive programme of conservation and research work during the period 2010-2015.
The Birmingham Museum Trust Photographic Archive; An extensive photographic archive of fragile glass plates and monochrome negatives. Dating back to the late 19th century, produced by the many, largely unknown artists and photographers who have worked for Birmingham Museum and Birmingham City Council over the years. There are over 86000 photographs in this rarely seen collection built up over the last 120 years to serve the needs of curators, council planners, exhibition staff and other museum professionals as well as a for a range of council workers' needs.

@RowanDavid
@BMT_Photo
http://www.staffordshirehoard.org.uk/after-conservation-ultra-high-definition-photography
http://www.davidrowan.org/
---
Given the wide and diverse range of academics, businesses, students and Heritage organisations working collaboratively on the DHD project, we will be hosting free monthly "cake" (Collaboration and Knowledge Exchange) mornings to showcase current developments, discuss funding opportunities and tackle current challenges. Plus - there will be cake!

You can access printable directions and a map by going to our University web page HERE .  

If you have any special requirements, please do not hesitate to get in touch at t.j.chikore@bham.ac.uk or by phone on 0121 414 9154. 
If you would like to present or show a demonstration please contact Juliet T. Chikore,  at t.j.chikore@bham.ac.uk or 0121 414 9154. 
---

The Digital Humanities Hub is supported by: 

Attendee List
Sort by:

Date

|

First Name

|

Last Name
When & Where

Digital Humanities Hub
Chowen and Garfield Weston Foundation Prototyping Hall, Ground Floor, ERI Building
University of Birmingham, Pritchatts Road, Edgbaston
United Kingdom, West Midlands B15 2TT


Tuesday, March 31, 2015 from 10:00 AM to 12:00 PM (BST)
Add to my calendar