Marcus Garvey: An Overview Of His Life, Influence & Legacy
Description
BTWSC/African Histories Revisited in association with Friends Of Marcus Garvey Bust @ Willesden Green Library Centre (FOMGB) present 'Marcus Garvey: An Overview Of His Life, Influence & Legacy'.
This is an updated version of the audio-visual presentation given by history consultant and FOMGB (Friends Of Marcus Garvey Bust) co-ordinator Kwaku at the unveilling of the Marcus Garvey bust at Brent Museum on August 17 2016.
Come and find out a bit more about Marcus Mosiah Garvey, who he was, what he did, why as a unifying pan-Africanist icon, it's important that his bust is at Brent Museum and that he is regularly celebrated. Not to mention what his connection is to the founding of African History Month in Britain! Garvey also highlighted the need for African self-confidence and empowerment, which are crucial as we deal with IDPAD (International Decade For People of African Descent) issues.

This African History Season event is hosted by Cllr James Allie, and as it takes place during the mid-term break, you're welcome to bring young people!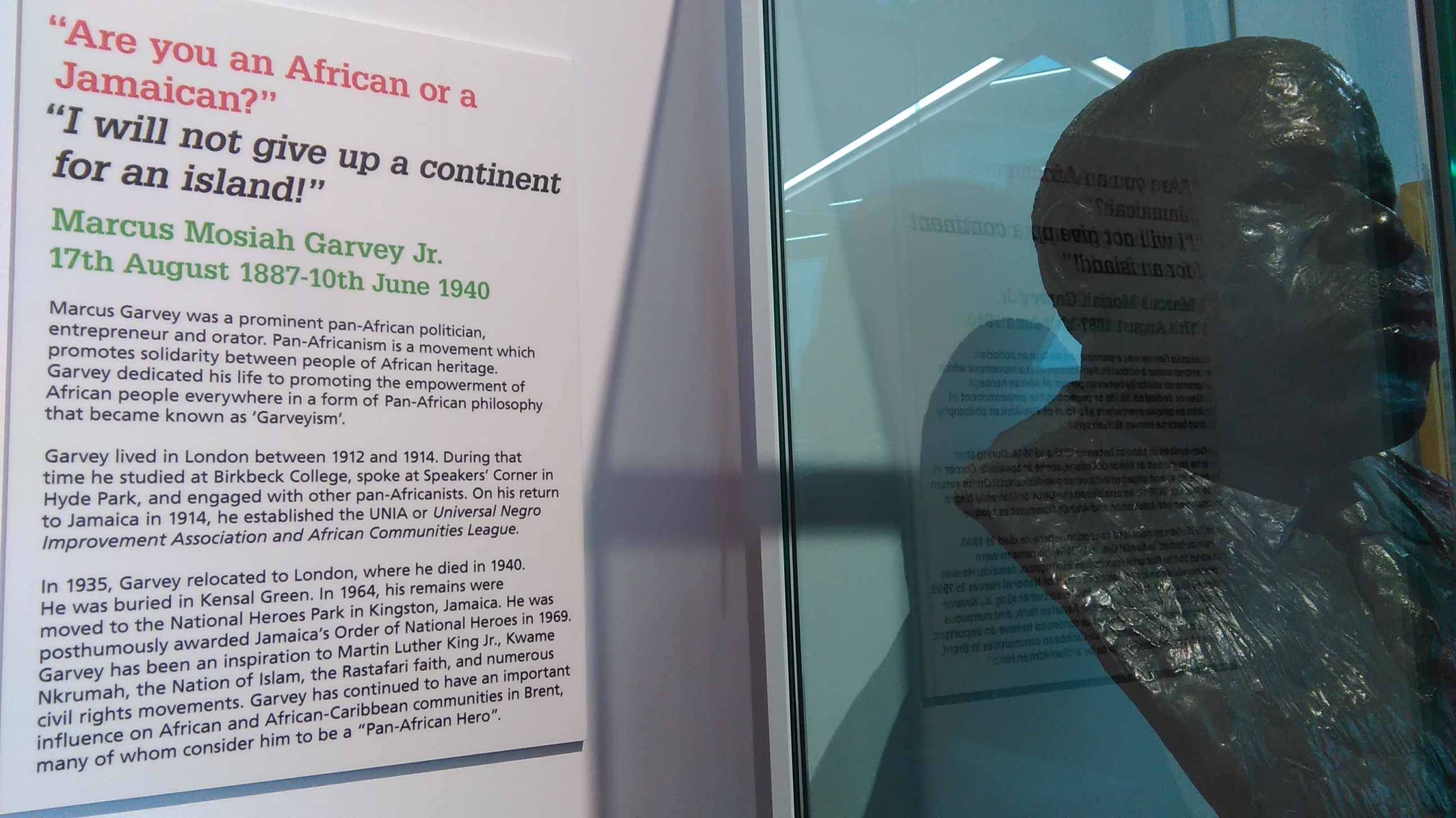 Book now!
Watch out for details of the inaugural Brent Marcus Garvey Pan-African Presentation on August 17 2017 at Brent Museum. To be kept informed, email bbmbmc@gmail.com.
www.AfricanHistoryPlus.eventbrite.com