Description
Discussing flowers, herbs, fruit and vegetables, author and publisher Margaret Willes gives these botanical references their social context to provide an intriguing and original focus on daily life in Tudor and Jacobean England, looking in particular at medicine, cookery, gardening and folklore traditions.

Complimented with unique hand-painted engravings from the Bodleian Library's copy of John Gerard's herbal of 1597, this talk will highlight the beauty of Shakespeare's lines from his plays and sonnets with charming contemporary renderings of the plants he described so vividly.
Copies of Margarets book 'The Shakespearean Botanical' will be available to buy after the talk.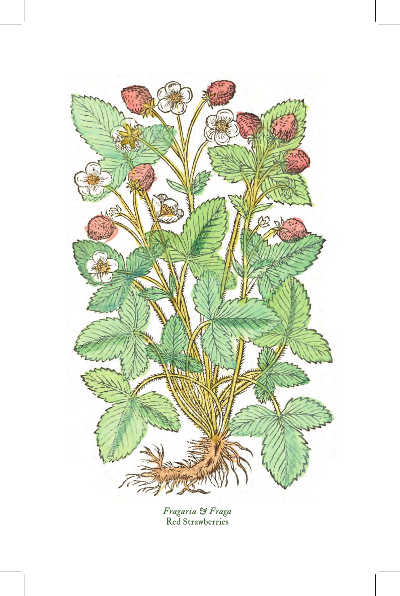 'My Lord of Ely, when I was last in Holborn,
I saw good strawberries in your garden there.' (

Richard III

Act III, scene 4)
Image above

Copyright Bodleian Library.