Margomool celebrate their new EP live on stage, plus Lola (live) and DJ's Auka, Creme Twins, Chantelle Gabriella Jazz, & Shivum Sharma.
About this event
MARGOMOOL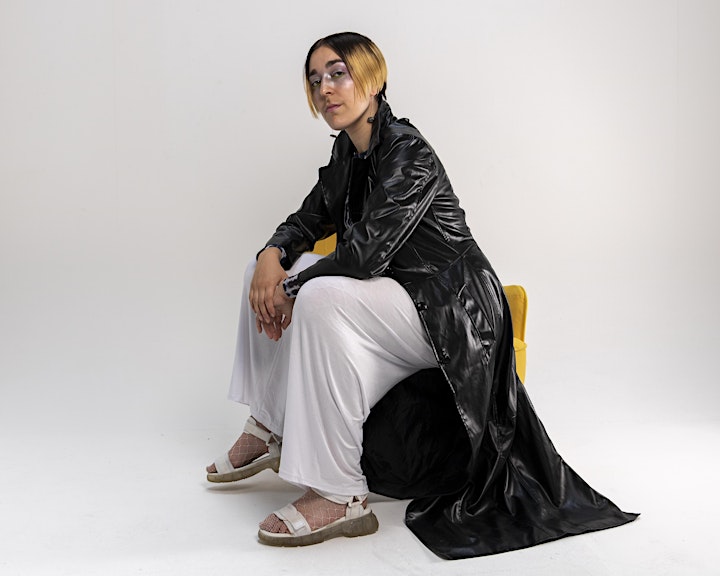 margomool will have your head bopping and contemplating its place in the universe. The British/Italian vocalist/producer works with an eclectic mix of musicians and visual artists to bring their ideas to life. Their sound reflects a varied love of music, uniquely fusing elements of prog-rock, folk, soul and jazz. margomool made waves in 2020 with their debut audiovisual project 'Strip It', screened at events such as the London Independent Film Festival and spun by the likes of Jamz Supernova on BBC 1xtra.
margomool will be performing work from their debut self-produced EP 'misconceptions'; 5 tracks brought to life through accompanying visual projects with UK-based trans* artists. Prepare to be transported to spacey worlds, inspired by nature, improvisation and soulful grooves.
LOLA (Live)
Aggy tranny punk rap from South London's finest. tomtheythem, Sam Jones, James Wilson & Ciaran Corr deliver full force energy tracks with a whole heap of freestyles, tearing a new hole in gender, capitalism, and anything else that stands in their way.
CREME TWINS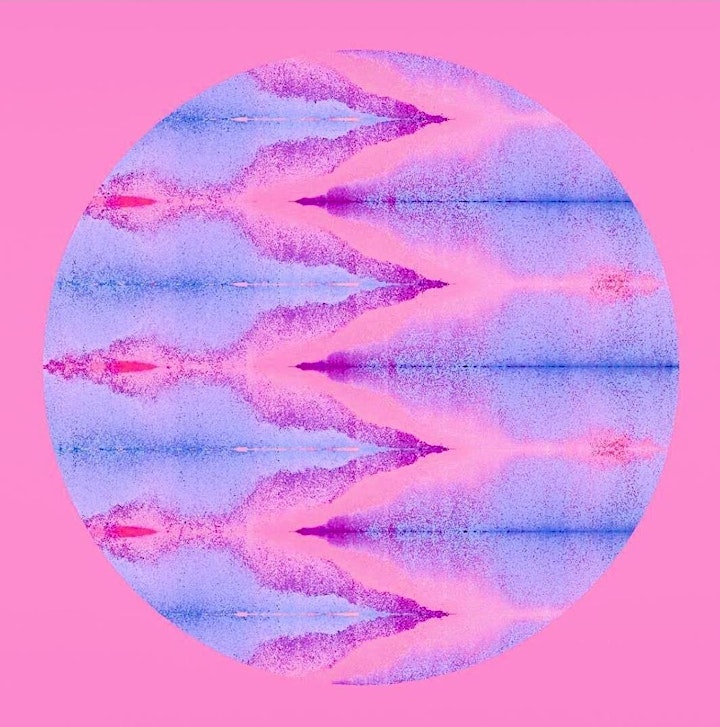 The Creme Twins are KEITEL SPECIAL & Clacton Magic City. Spinning together since they came to the City in 2012, their sets are a journey through the history of modern groove. Expect funky soulful music, organic and electronic from past, present and future.
KEITEL SPECIAL is an affiliate of Eldica Records and currates their radio show on Soho Radio.
Clacton Magic City is an engineer / producer centered at the Total Refreshment Centre and synthesist for Snapped Ankles.
CHANTELLE GABRIELLA JAZZ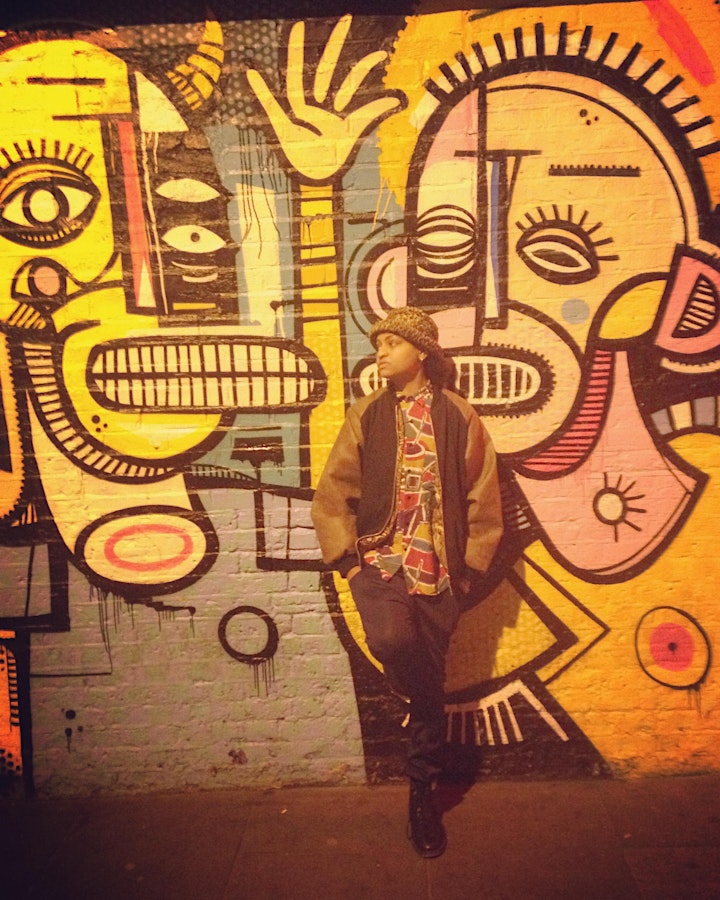 Chantelle Gabriella Jazz previously known as "Iviee Mercutio" is a force of nature. Hailing from south east London. She is a singer as well as a spoken-word artist. Her sound is distinctive and refreshing. Her Unapologetic hard-hitting lyrics , Mixed with her sultry vocals leave you mesmerised. Her energy is captivating and hard to distinguish. Chantelle has played an important part of many communities, such as Imaginary Millions, Ori community and Babylon Chant Down. Chantelle has her own podcast called " Conversation's Need To Be Had! focusing on spirituality, freedom of speech and authenticity. Chantelle is passionate about allowing space for others to share their truths in the hope to heal humanity. Chantelle also hosts a Uk jazz show on Threads radio called "AllChanjazz". Lastly, Chantelle features on Tapp Collectives "Never Knew Why" featured on their debut album " i like what i do, i do what i like.
Chantelle is currently working on her next EP. Keep an eye out of what she has instore.
AUKA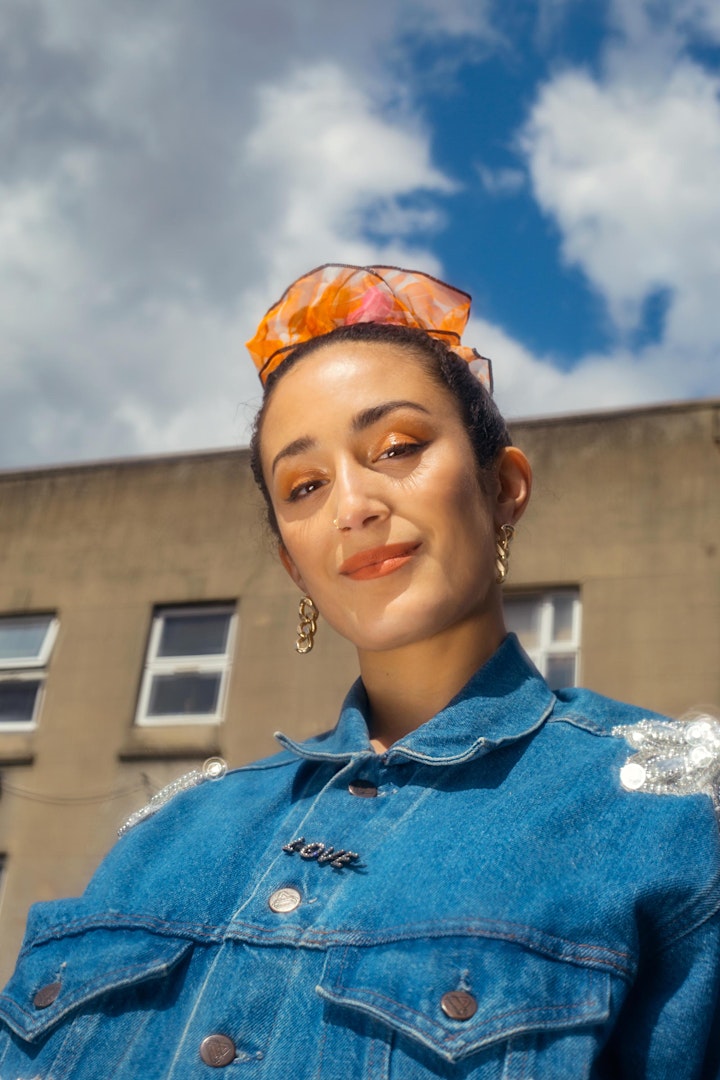 AUKA is the new creative moniker of trombonist, multi-instrumentalist and DJ Viva Msimang. Best known for her boundary-pushing and intuitive approach to music, AUKA's DJ sets are an experimental homage to the mighty continents of Africa, South America, and the beating heart of the diaspora. She has guested on Balamii, Jazz FM, and Worldwide FM and played out at underground parties and festivals including Basket of Light, NTs Loft, New River Studios and The Jago. Catch her regular show with COLECTIVA on Soho Radio starting on September 30.
SHIVUM SHARMA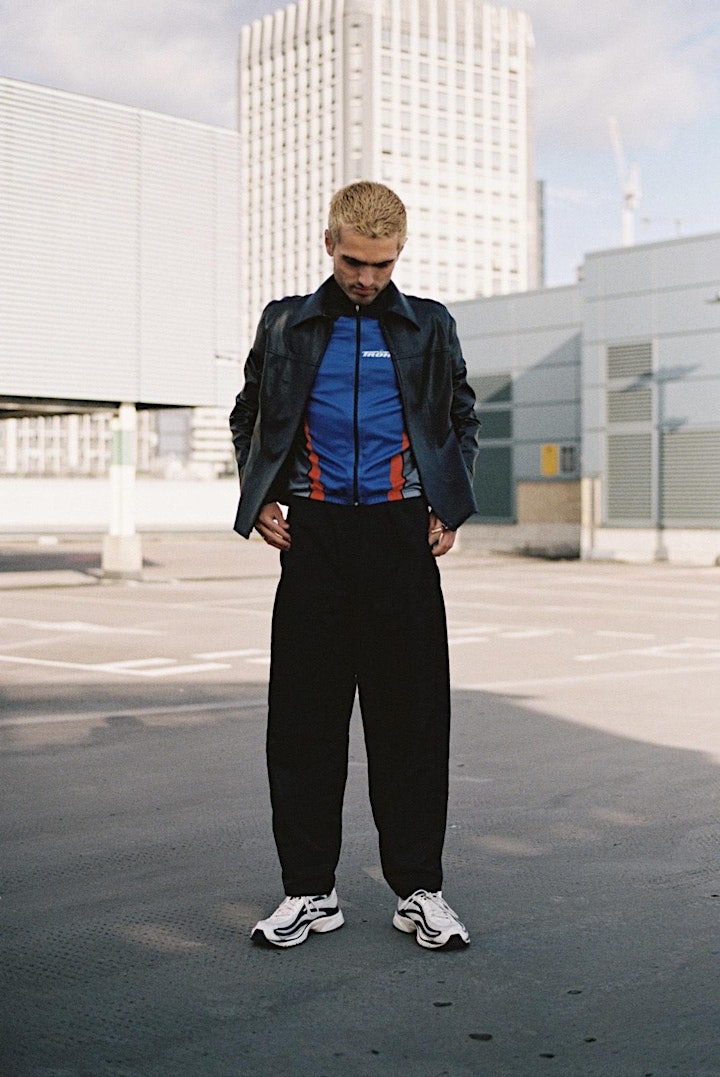 Shivum Sharma is a 26-year-old musician, producer and DJ from South London. As a DJ, he has played with collectives and nights including Keep Hush, Late Night Shopper and Daytimers, and during the closure of nightlife was making eclectic mixes for the likes of BBC Asian Network, Foundation FM and Reprezent. He channels his soulful influences into his sets, blending R&B, House and Club.
FYE CYPHER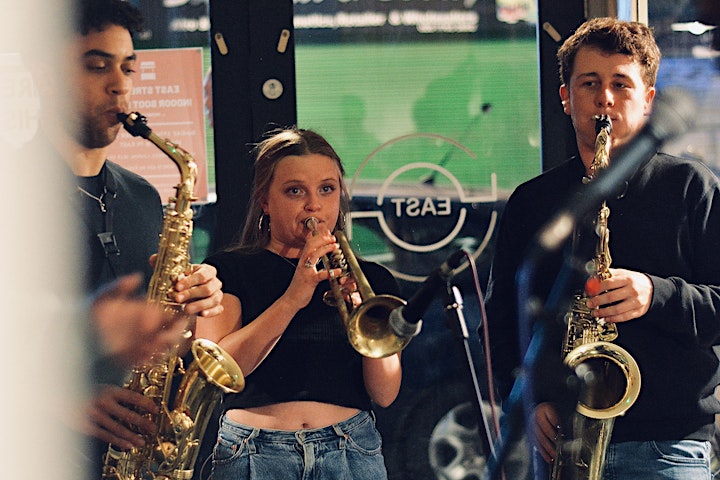 If you're seeking a comfortable space to exercise your improvisational skills in conversation with like-minded individuals, come F ree Y our E go at the FYE Cypher. The cypher is open to any instrumentalists, vocalists, rappers and/or poets who use their ears. By this we mean musicians who are open to listening and responding to all involved in the noise-making. Novices and experienced jammers welcome. We particularly encourage queer, trans*, neurodiverse, black and/or brown people and women to take up space.
margomool and their extended musical family have facilitated several cyphers across London over the years. This 1st FYE post lockdown is not to be missed! BRING YOUR INSTRUMENTS, BRING YOUR ENERGY, LEAVE YOUR EGO, LET IT REFORM.
Organizer of Margomool 'Misconceptions' EP Launch