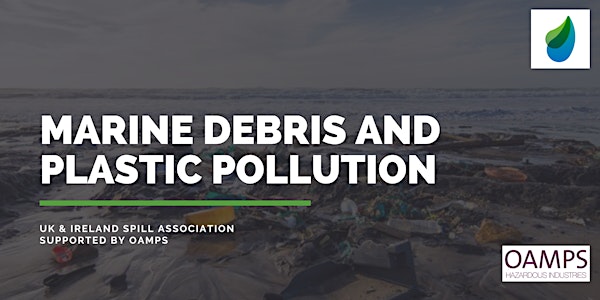 Marine Debris and Plastic Pollution: some thoughts on collection, recovery
Marine Debris and Plastic Pollution: some thoughts on collection, recovery and disposal
About this event
How do we define marine debris and plastic pollution
What are the causes – river output, fishing losses, personal behaviours
Estimated size of the problem and annual growth – statistics
What are the solutions:
Government action – extended producer responsibility, funding for focussed clean-up effort,
NGO action
Collection and recovery minimising environmental harm
Waste recycling
Circular economy and waste recovery
What should be done:
Governmental action
Industry action
If we can we will include a case study.
Disclaimer: By participating in an UK and Ireland Spill Association webinar, you automatically agree to authorise recording of audio and visual content presented during the live event and consent to subsequent use of the recording in the public domain. This recording may include questions and poll responses provided by you during the live event. This recording will be made available after the conclusion of the live event as part of the UK and Ireland Spill Association webinar archives, and will remain available indefinitely. If you do not wish to consent to the recording, please do not join the live event. By participating in this webinar, and registering for it you consent to UK and Ireland Spill Association contacting you about other webinar, event opportunities and spill related news. We may share your email address with speakers who give of their time and knowledge to talk at these webinars and events and they may contact you. Apart from that we will not share your details with any other third parties and will secure your information in accordance with GDPR Regulations.