Description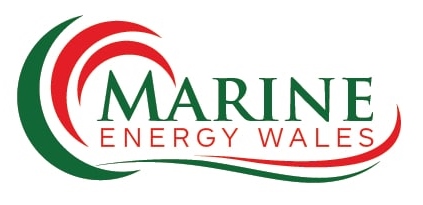 Marine Energy Wales Annual Conference 2017
Thursday, 30th March
Liberty Stadium, Swansea


With €100.4 million of EU Structural Funds prioritised for marine energy in Wales, two array scale Demonstration Zones, seabed agreements in place for 3 separate tidal projects and a number of proposals for tidal range projects, Wales has the potential to be a world-leader in the marine energy market.
Come to the inaugural Marine Energy Wales Annual Conference and find out more about current projects in Wales and future plans.
Building on 7 successful years of Marine Energy Pembrokeshire seminars, this year's conference marks the launch of Marine Energy Wales, a partnership working in collaboration to establish Wales as a centre of excellence for sustainable marine energy generation. The vision is to create a thriving and diverse sustainable marine energy industry, making a significant contribution to a low carbon economy.
The keynote address will be delivered by Ken Skates AM, Cabinet Secretary for Economy and Infrastructure
Reasons to attend:
Wales has been awarded the highest level of support from the European Union for the Structural Funds programming round 2014-2020. Marine Energy is a priority area and has attracted funding of €100.4 million with an intervention rate of 69.43%.

Morlais have awarded eight tidal energy developers berth access in the West Anglesey Demonstration Zone. Development is also being made on the Pembrokeshire Wave Demonstration Zone by Wave Hub. Both third party managers will provide an update on progress and outline their aims for the Demonstration Zones.

Major proposals are in place for significant tidal range projects across Wales and following on from the positive recommendations given in the recent Hendry Review, Tidal Lagoon Power will update on the latest plans.

The conference is a platform to learn about existing projects in Wales, alongside sector developments and opportunities. It also provides a forum to discuss key challenges and opportunities and to encourage collaboration and business networking.

Since 2010, the Marine Energy Pembrokeshire Industry Seminars have been fully booked. The number of supply chain companies, supporting organisations and technology developers has increased year on year, demonstrating the advancement of the sector and a growing interest in Wales. Of the delegates who attended the 2016 Seminar, 43% were supply chain companies, 21% were technology developers and 14% were Governmental representatives and 16% research delegates.
Networking Dinner - 29th March, 7pm
In order to further discussion and networking ahead of the conference a dinner will be held at the Village Hotel, Swansea. The cost for the dinner will be £30 per person and must be booked by 20th March. If you have any dietary or access requirements please get in touch with us. Rooms will also be available at a special discounted rate, subject to availability. Contact the reservations team at the hotel on 01792 341270 to book.
The evening will commence at 7pm with a welcome drinks reception, sponsored by Renewable Risk Advisers.
Tidal Lagoon Power Site Visit - 29th March, 3.30pm
Tidal Lagoon Swansea Bay will be hosting a walking tour to show the location and site for the Swansea Bay tidal lagoon. The tour will take approximately an hour, meeting at the Tawe barrage and walking along the Swansea promenade before concluding in the Meridian Tower for a Birdseye view of the lagoon site. There are 32 spaces available and will be offered on a first come first served basis. The tour is reserved for only those attending the conference.
For more details please contact:
holly.pretious@marineenergypembrokeshire.co.uk
or
louise.rigby@marineenergypembrokeshire.co.uk
Sponsored by