Description
Join us in this guided tour through the markets in Kensington and Chelsea.
Starting in the south of the borough, at the Duke of York Square Fine Food Market, you'll be led on a leisurely six-mile sensory journey taking in the sights, smells, tastes (and history) of Kensington and Chelsea's markets.
The route, which will use mainly quiet residential streets, will then wind its way to South Kensington Farmers' Market, on Bute Street, past Kensington Palace and on to the lesser-known Notting Hill Gate Market.
After this you'll pedal to the famous Portobello and Golborne Market, arriving at about 1pm. Here you'll get to enjoy a nice, fruity surprise thanks to local traders and Bikeminded, as part of Apple Week. You'll also have time to hunt and haggle for that vintage bargain, find a tasty bite to eat and ready yourself for the return ride.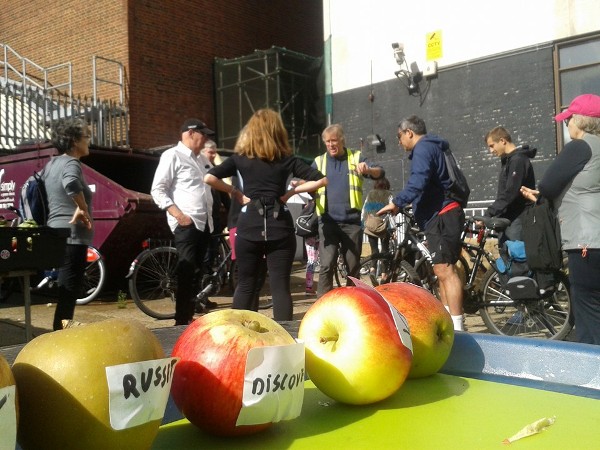 Photo courtesy of Virginia Cucchi
The ride takes place on Saturday 22 October
Ride starts at 10:30am - Duke of York Square, SW3
Ride finishes at about 1.30pm - Portobello and Golborne Markets
Length of the ride - about 6 miles
Age -14 year and upwards
Young people under 16 should be accompanied by an adult
The ride will be marshalled
An ability to ride a bike is all that is required.
Tickets cost £5 and should be purchased in advance.
If you need to brush up your cycling skills, you can take part in a free cycle training session. For more info please check here.
For more information email cycling@rbkc.gov.uk
See you there!