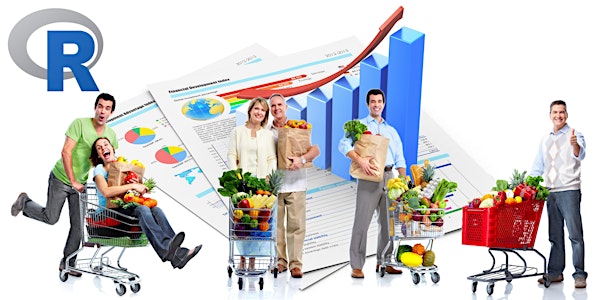 Marketing Analytics using Microsoft R and Azure (Europe, Middle East, and A...
Description
This intensive course gives you hands-on experience using Microsoft R and Azure covering the key techniques for analyzing customer data for Sales and Marketing. It provides hands-on training applying these techniques to real business scenarios and using real data.

We cover how to manage the customers through the full life cycle from acquisition through segmentation and cross-sell to retention and churn. Additional techniques include survey and sentiment analysis, price elasticity analysis, and customer lifetime value models.

More information on the course page.
Format and dates
Format: 5 days x 4 hours/day for a total of 20 hours of instructor-led training in a virtual (online) classroom with (optional) teacher assisted homework exercises.

Back by popular demand: 100% positive recommender score from previous students.

Times: Classes are daily 08:00-12:00 London time. See separate listing for 15:00-19:00 scheduled classes.
09:00-13:00 Paris | 11:00-15:00 Dubai | 12:30-16:30 New Delhi | 15:00-19:00 Hong Kong | 17:00-21:00 Sydney

Prerequisites
You are expected to be comfortable using R at a basic level. If you are familiar with loading data using read.csv or similar; if you can manipulate data.frames using merge and the *apply family of functions; and if you know how to fit at least a linear model using lm and a model formula (of the type y ~ a + b*c) then you should be fine.

You will need access to a working copy of at least Microsoft R Open with the ability to install packages.

For the advanced exercises and homework, you need an Azure subscription and a copy of Microsoft R Server. Your company probably has an Azure subscription or you can sign up for a trial. We will be creating HDInsight Spark clusters on Azure for distributed computing and use Microsoft SQL Server for deployment of models, but don't worry: we will show you how to set it all up using your Azure credentials.
Full description of the course content
Please see the course page.