Description
East Midlands Marketing Council
with Paul Chapman from Marketing Jumpleads
Next Meeting - Wednesday 20th March 2019
Poppy & Pint, Nottingham
In March we are looking at how to run direct to target campaigns and ways to close the gap between product and sale. I've got some real time results - both good and bad to share too. I'll share what is realyworking to get bums on seats and how it applies to EVERY sale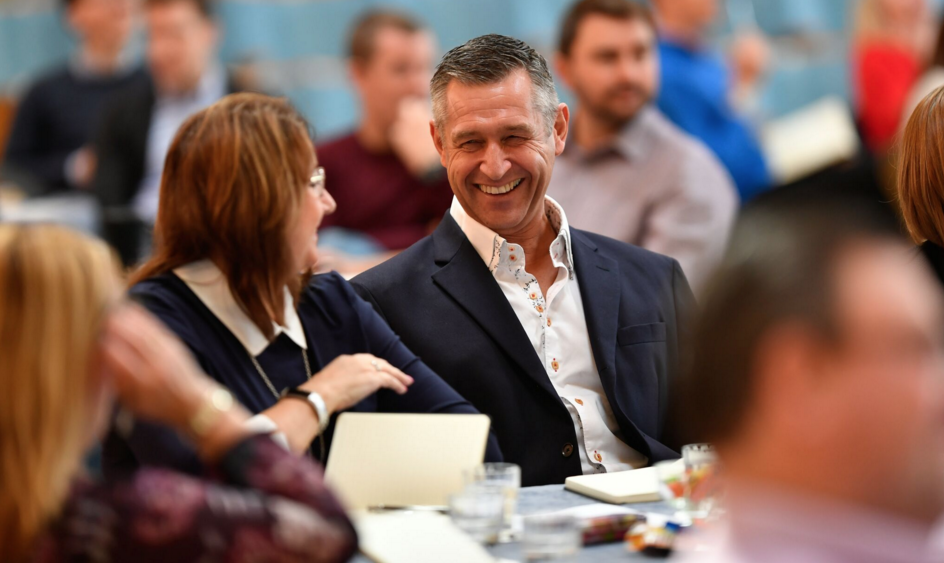 Ideas, Community, Implementation.
Need help with your marketing? Feeling overwhelmed or confused about what to do next to attract new customers? So much information but no clear path of what is right for your business?
Every month we host Marketing Council meetings to help you get clarity on the best marketing for you and give you the tools to make it happen and the time to get it done.
Online information is great but sitting round a table with other local business owners is powerful. We look at a marketing topic every month and importantly give you a chance to ask anything. There's almost too much choice in 2018 on where best to focus your marketing efforts and budget. We're here to clear the mist.
If you're a business owner in the East Midlands this group has been set-up for you. We inspire and teach the latest marketing strategies that work. We're busy business owners just like you and we test and try everything we share. Plus we have a laugh and all enjoy fantastic business support. You'll feel very relaxed and welcome at all the meetings.
The Marketing Council also helps you build strong relationships with like-minded business owners, and we inspire you through the tough times and celebrate the good. It's not just a chat. In each meeting there is specific time set aside for you to get something done, so you'll leave with your business moving forward.
Here's how it looks.
The meetings will start at 1pm and we'll run until 4.
I'll be at the venue from 12pm for a spot of lunch and if you have anything specific you'd like to chat about with me, there's something I can help with, or you just fancy some lunch, you'd be really welcome to join me.
We'll start with a "bite size topic", something new to to learn, a bit of marketing that is working really well at the moment or a recap of something we've spoken about before that has changed or just something that we, as a group, think we would benefit from a revisit.
Then we'll have short sessions each to share our challenges, get feedback and build a plan going forward,
And then for the last hour we'll get our heads down and get it done.
We'll still have time to talk about and learn new things but the key bit here is that whatever else you have going on that month you have time in your diary to make sure what you need to do gets done.
Every month you'll leave the room with things ticked off your list and with your business further forward than it was when you went it
So if you need to write an email campaign we'll get it written, together, in the room before you leave.
If you need to run some Facebook ads – well that's what we'll help you get done.
Come and join us round the table:
Get inspired
Stay on track
Learn how to really market your business
Meet and build relationships with like minded business owners just like you
Get Stuff DONE

Guests are very welcome. Everyone who comes along to the Marketing Council is a valued member our Marketing Jumpleads community. We'll explain all when you come along.

Paul Chapman
Any questions give me a call on 0115 7750150
www.marketingjumpleads.com