Marketing for a Small Business - FREE MYST course to help you identify how...
Description
Mersey Youth Support Trust (MYST) are continuing to offer FREE courses again this year to help you get your head round all the different aspects of business.
They are aimed at anyone and everyone who is thinking about starting a new business, just has a business idea or has recently started trading and needs some practical advice and support from people who have "been there and done it".
Our Marketing for a Small Business course in collaboration with Sefton & Liverpool Women in Business CIC will walk you through how to identify who your customer is and how best to engage them, at minimum cost to you!
What is brand awareness and how do I increase it on a budget?
Do I need fancy stationary and banners?
Is using social media enough?
Do I really have to network?
These are just a few of the questions we have been asked in previous courses. So join us and we will help you answer these and many more questions.
In addition you will be offered ongoing support and mentoring from the Mersey Youth Support Trust (MYST) as well as Sefton & Liverpool Women in Business CIC.
Here is just some of the positive feedback we received from previous courses-
'Relaxed and informal, able to ask questions and engage in discussion.'
'I found it very useful and enjoyable'.
'It was first class!'
'This was an awesome course which provides essential key information in a succinct manner.'
'I have to say, although I already have 2 business mentors, I found this session more useful and informative than any of the support recieved to date, credit to you all.'
So, this is your opportunity to learn about all the important stuff in a friendly and helpful environment.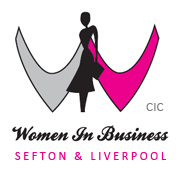 Look out for our other courses on Eventbrite soon which we will be running throughout the year and will all be FREE.
Excellent transport links (we are right next to Bootle Strand shopping centre).
Light Refreshments will be provided.
Any Questions contact john.kelly@mymyst.co.uk