About this Event
Scroll down for English.
________________________________________________________________________________________
Mae ein gweithdy Marchnata i Ddechreuwyr wedi'i ddylunio i symleiddio'r elfennau technegol er mwyn canolbwyntio ar y pethau y mae gwir angen i fusnesau newydd a busnesau sy'n tyfu eu gwybod er mwyn hysbysebu i'r bobl iawn, yn y lle iawn am y pris iawn.
Mae'r gweithdy marchnata hwn yn berffaith ar gyfer unrhyw un sydd â diddordeb mewn dysgu sut y gall marchnata wneud gwahaniaeth i'w busnes ac yn bwysicach, sut y gall effeithio ar eu gwerthiant.
Bydd y gweithdy yn cael ei gyflwyno gan Paul Stepczak o Ganolfan Cydweithredol Cymru.
Canlyniadau dysgu allweddol:
• Deall y Cymysgedd Marchnata
• Cwblhau ymarferion ar y 4 Peth Pwysig
• Creu cynllun marchnata bach ar gyfer cynnyrch/gwasanaeth
• Profi sut mae gweithgareddau marchnata gwahanol yn cael eu defnyddio ar gyfer pobl wahanol, ond ar gyfer yr un cynnyrch
Mae hwn yn ddigwyddiad am ddim, ond mae'r lleoedd yn brin.
Bydd y gweithdy'n cael ei gyflwyno'n Saesneg gyda dogfennau Cymraeg ar gael ar gais.
Bydd paned am ddim ar gael.
_______________________________________________________________________________________________
Our Marketing for Beginners workshop is designed to strip back the technical stuff to focus on what start-ups and growing businesses really need to know in order to advertise to the right people, in the right place and at the right cost.
This marketing workshop is perfect for anyone that is interested in learning how marketing can make a difference to their business and more importantly, how it can impact their sales.
This expert workshop will be delivered by Paul Stepczak from Wales Co-Operative Centre.
Key learning outcomes:
• Understanding the Marketing Mix
• Completed exercises in all of the 4Ps
• Creation of a mini marketing plan for a product/service
• Experience how different marketing activities are used for different people, yet for the same product
This is a free event but spaces are limited
This workshop will be delivered in English with Welsh documentation available upon request.
Free tea and coffee provided.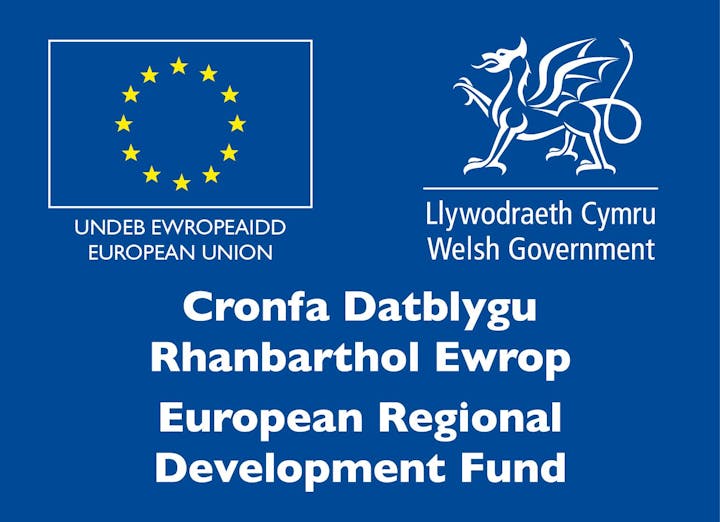 Mae Hwb Menter Ffocws Drenewydd wedi cael ei ariannu gan Lywodraeth Cymru gyda chymorth o Gronfa Datblygu Ranbarthol Ewrop.
Mae'r digwyddiadau a ddarperir neu a gynhelir gan raglen Hybiau Menter Ffocws Llywodraeth Cymru am ddim ac yn agored i bobl o bob oedran, ond rhaid archebu lle ymlaen llaw. Mae'r niferoedd yn brin a disgwyliwn alw mawr am lefydd, felly archebwch yn gynnar i ddiogelu'ch lle.
Focus Drenewydd Enterprise Hub funded by the Welsh Government with the support of the European Regional Development Fund.
Events delivered or hosted by the Focus Enterprise Hubs programme for the Welsh Government are free and open to all ages but must be booked in advance. Please be advised that numbers are limited and we expect high demand for places, so book early to secure your place.