Description

Marketing for New Businesses
This half day workshop will give new business owners an understanding of simple and effective marketing techniques which are either free, or low cost. It will give them a springboard to effective marketing, getting their business off to a great start.
During the course, you will:
Learn which are the key marketing areas to concentrate on as a new business

Understand what makes a successful and effective website

Learn which marketing tools to use to promote your new business quickly and effectively.

Discuss how to construct a simple marketing action plan which will work for your business.
By the end of the course you will have a clear idea of how to market your business effectively. By using the knowledge you have learnt, you will have a structured method of promoting your new business in the most cost and time efficient way.
'Julia's expertise has been invaluable. She quickly understood our product, market and how to get the most from our sales. Her enthusiasm has set us off on a new successful path...should have gone to her earlier!'
Teas & coffees will be provided.
*There is a cancellation fee with this ticket*
Course Tutor: Julia Payn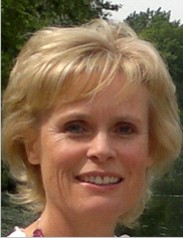 Julia payn has over 30 years' experience in sales and marketing. She has won numerous awards for sales achievement and has introduced effective processes to increase sales into the many companies she has worked with.
She has a deep knowledge of business sales processes and what makes companies successful.
Julia has worked with companies of all sizes, from sole traders to multi-site PLC's, helping them create efficient strategies to improve business performance.
Julia is passionate about helping business owners improve their sales and has many testimonials to prove the difference she makes to her clients.
Parking at Suffolk New College: