Description
Lean how to market your software strategically for maximum impact, so you can easily attract customers!
This objective of this workshop is to explore marketing specifically from the point of view of tech startup founders that want to market their businesses effectively.
We'll be looking at practical examples, tools, and websites to help you promote your software, and we'll be looking at marketing strategy and planning in detail.
Strategy is critical for startups and small businesses with limited money and time, so we can avoid wasting time, and going round in circles. It's easy to waste time doing tactical "stuff", but what's the master plan behind all the hard work?
During the workshop you'll have plenty of time to ask questions, as we uncover a number of topics, including:
Marketing fundamentals

Strategic marketing, and creating your business marketing plan

Tech startup marketing tactics

Social media software and tools

Increasing your visibility online

Branding

Conversion and engagement tips and techniques

Writing good marketing copy

Other strategies and best practices to help you market your tech business successfully
K.N. Kukoyi will be leading the workshop. Kay is the author of 5 business books for entrepreneurs, including the Amazon international bestseller: "Don't Hire a Software Developer Until You Read this Book."
She will be drawing on her experience as a qualified marketer, and sharing the insights gained from reviewing the marketing practices of hundreds of tech startup businesses.
Join us, and start working on an effective plan to promote your product and win new customers!

Organiser of Marketing for tech startups: create a killer plan to attract customers!
What We Do
Tech Startup Academy™ is part of the Purposeful Group, which offers business, technology, training and consulting expertise to the startup ecosystem.
The Academy is a community and centre for learning which offers professional tech mentoring, consulting, and business guidance to software entrepreneurs, and tech startup founders around the world.
We support tech startup founders and software entrepreneurs, regardless of background, or experience and empower them by providing the information they need to start their tech businesses the SMART way through our specialist, modular workshops and 90 day programmes.
Regardless of whether or not you apply, or make it onto an accelerator programme, we are THE place to come to get clued up about starting your tech driven business, and to receive structured information that will give you the skills and knowledge to progress, and build your tech business step-by-step.
To date we have worked with tech entrepreneurs on 5 continents, and our books are available at Amazon marketplaces all over the world (https://author.to/knk).
Our workshops for entrepreneurs have been externally approved, and we are able to offer internationally recognised qualifications to entrepreneurs that complete core modules from our Tech Startup Academy™ Incubator Programme. We are also recognised as an adult learning provider by UKRLP.
We're here to help you increase your chances of success, and to support you on your journey from your initial idea, through to the launch of your software business!
Our mission
We still hear far too many horror stories in the tech startup ecosystem and we are on a mission to:
- Stop you wasting unnecessary time, money and energy as you start and build your tech business
- Decrease the stress and confusion around how to get started
- Explain in practical terms what you need to know, and do the SMART way, so you're not reinventing the wheel, or going round in circles
- Help you avoid the risks, and pitfalls that affect new tech entrepreneurs and limit their progress
- Provide you with resources and tools to support your business, and make it easier to run
- Help you make new connections and contacts to assist you on your entrepreneurial journey
Your event leader
Your event will be led by K.N. Kukoyi.
Kay is a tech startup mentor, speaker, and software delivery specialist with over a decade of experience working in professional tech teams and delivering multi-million pound web, and mobile projects for clients including Sky News, Barclays Bank, and the Money Advice Service.
Kay mentors at several startup accelerators, and is the author of 5 books for small businesses and entrepreneurs, including the Amazon international bestseller and #softwaresurvivalguide: "Don't Hire a Software Developer Until You Read this Book."
Other important information
1. We'll start at 6 p.m. on the dot. If you haven't arrived by then, we'll wait a while for you, but please be on time if you can.
2. Come prepared to learn!
We supply pens and notebooks, but if you prefer to, you can bring your laptop, tablet or other note taking tools, and you'll have access to our Wi-Fi.
3. In case you need to contact us, see the Contact us section below and drop us an email. 
Contact us 
Tech Startup Academy is part of the Purposeful Group.
You can reach us at courses[at]purposefulgroup.com.
Purposeful Products and Tech Startup Academy™ are registered as adult education and training providers with the UK Register of Learning Providers (UKRLP).
How to find us on the day
Turn into Buck Street and you will see a pub on the corner. We're a little further down on the same side of the road.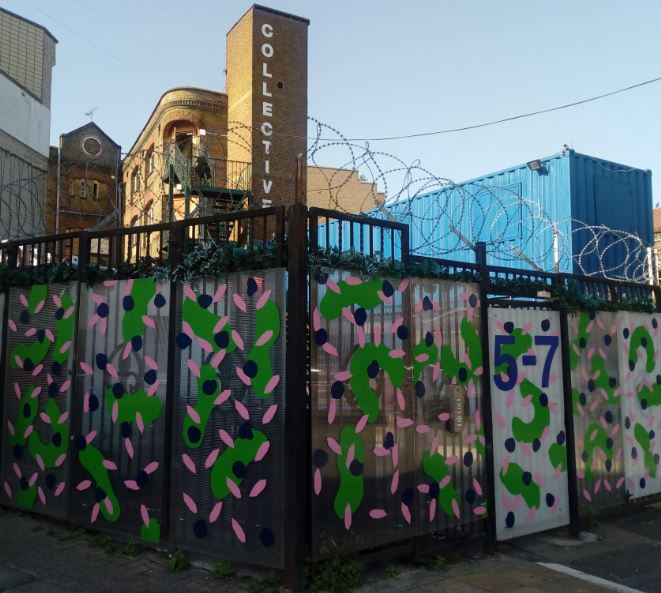 Buzz the intercom and ask for Kay / Tech Startup Academy.