Marketing on a Shoestring and Networking with BLT FSB 21 Feb 2017
Description
You're invited!
Burton Lichfield & Tamworth FSB Branch event
Marketing on a Shoestring and Networking evening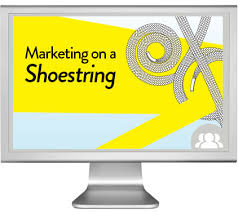 Marketing YOUR business to improve brand awareness can be an expensive option but we will show YOU what can be achieved on a shoestring budget. So, come and learn a few tricks of the trade that could make a dramatic difference to YOUR business!
Opportunity to network so bring lots of business cards.
7.00pm registration
7.15pm free buffet
7.30pm One minute profiles
7.45pm speaker
8.30 pm questions
8.45 pm networking
Parking free in the hotel car park
Free for members, guests and non members and includes a buffet
Are you part of the Big Voice yet?
The Big Voice been set up to be a quick and efficient way of canvassing our members' views on issues that matter to small businesses. It is from the results of our Big Voice survey that we produce the reports which you see in our local and national press and it is through these findings that we formulate the policies that go on to become our main lobbying positions with everyone from the local councillor right up to the Prime Minister. To make sure our local voice is particularly strong we would love as many people as possible in the Coventry & Warwickshire region to sign up - www.fsbbigvoice.com. The Big Voice is THE voice for small businesses - make sure you are part of it
Contact gioia.grobler@fsb.org.uk for more information