Description
Accelerate your growth with the power of marketing. Join the Green Growth Platform's renowned Marketing Oomph workshop.
Packed into two fast paced, extremely practical and highly engaging sessions, you'll cover:
DAY 1: 15 November 2019
Delve deep into understanding what your customers want and how to put together a brand strategy which will influence your marketing.

Marketing strategy ABC

Customer profiling, market & competitive research.

Brand Strategy and introduction of marketing campaign framework.
DAY 2: 22 November 2019
Build upon the strategies developed in Day 1 to create your own curated digital marketing campaign.

How to develop a social media & outreach campaign and how choose best channels.

Website and digital strategy, reporting and search engines.
There'll also be ample networking opportunities with like-minded businesses.
Run by the Green Growth Platform, Clean Growth UK's South East Hub, and delivered by Creative Bloom.

Who's it for?
This workshop is for Clean Growth UK members only and focused on developing clean and green business innovation. It's for any SME leader in any sector who wants to do things differently and is developing new clean and green products, services or processes.
Join Clean Growth UK here - it's free!


Anything else?
There's parking, refreshments and pastries will be waiting for you on arrival, and lunch is provided.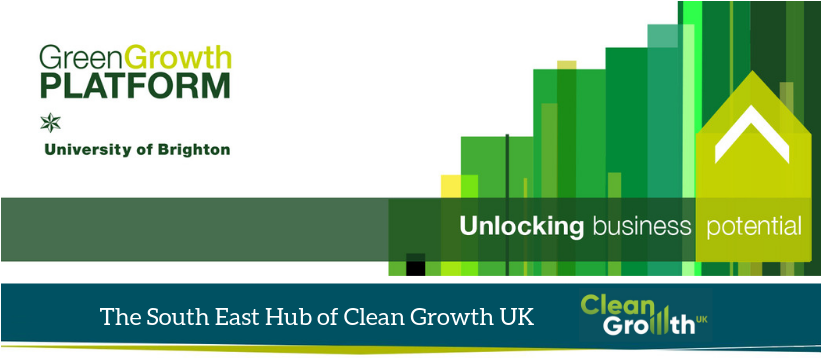 Delivered by: