Description
*Please note this event is for Innovation Birmingham Campus tenants and members only. For more information on how to become part of the campus click here.
Too many startups take a scattergun approach to social media and blogging, resulting in ineffective marketing that provides no return on the time and money invested in it. In this workshop, digital marketing expert Ria Blagburn of GrowBeyond will show you how you can leverage social media and content marketing to promote your startup and build your brand's story in an effective, organic, and scaleable way.
Agenda:

10.00am : Registration
10.15am: Session 1
12.30pm: Lunch
01.15pm: Session 2
03.00pm: End

About the speaker: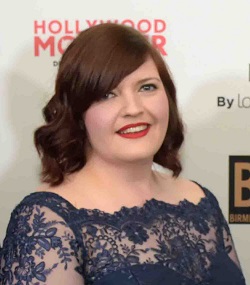 Ria Blagburn is the founder of GrowBeyond, a marketing consultancy that works closely with startups and SMEs to develop sustainable customer acquisition strategies. The scope of Ria's day-to-day role is highly varied, as she provides training, workshops, consultancy, content services and support to a selection of Birmingham's most promising companies. She has been working in online marketing for most of her professional career, having excelled in the field due to her twin loves of high-quality content and data-driven analytics. Ria strongly believes that good marketing is based on a cyclical process of research, execution, and measurement, and really enjoys helping clients understand how they can make this methodology work for them. In 2017, Ria won the Birmingham Young Professional of the Year award for Marketing and Communications.