Description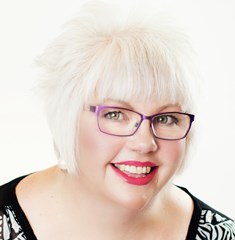 Are you having amazing success with your marketing?
Or are you like a vast majority of small and micro businesses; doing something that could, vaguely, be called marketing, but it's more a lot of ad-hoc, online and offline 'chatter' that keeps you busy but for no real return.
If you are one of those businesses facing those marketing challenges you need to stop so that you can spend your time, money and effort doing something that will make a real difference to your business and bring you more customers.

Join Kathy Ennis in this session where she will take you through the process of creating a truly effective marketing campaign that will have a massive impact on your business and its profitability, as well as on your time and stress levels.

" Kathy has so much energy and knowledge about business - she makes it a pleasure to learn!"
---
Latecomers will not be admitted to this seminar.
No refunds will be given to any latecomers; cancellations via Eventbrite may be made up to 9am on the day of the seminar.
As we do not admit latecomers, allow extra time to locate the City Business Library, if this is your first visit.