Marketing your Business Training Workshop

Friday, 11 August 2017 from 11:00 to 14:30 (BST)
Event Details
That old saying 'failing to plan is planning to fail' is really the header for this session.
We will cover how you can develop a simple, but effective marketing and communication strategy and written plan to help you take your business forward. We will look at how you can define the unique benefits of your business and how to communicate these to your ideal customers. We will investigate a number of tactics, both online and offline which you can use. These will be low cost or no cost activities which will offer good returns.
We will take a look at how you can measure the activities you are doing and work out what is working for your business.
At the end of the session you should have enough information to complete your own marketing plan to take your business forward over the next 6-12 months and possibly beyond.
We will look at a number of strategies you might want to consider as a next step once your business has started to grow and how you may need to change your marketing plans to implement these.
How to develop your marketing and communication strategy
How to Identify your ideal customer outline
How to take your strategy forward – developing tactics to suit your business and personal resources.
How to decide upon the best measurable outcomes for your business – measure what activities are bringing you the best bang for your buck!
Growing your business – next steps
-----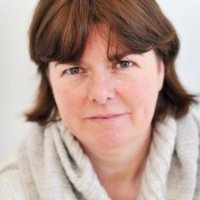 Trainer:
Claire Elbrow, Blue Lizard Marketing (www.bluelizardmarketing.com)
I have over 14 years' experience as a freelance marketing and PR specialist.
Prior to this I worked in senior positions, in house and in agencies. As a freelancer, I have built a business aimed at helping start up, small and growing businesses with their marketing and PR needs. I have linked together with a number of other expert freelancers to offer clients a full agency experience with an 'on tap', flexible approach.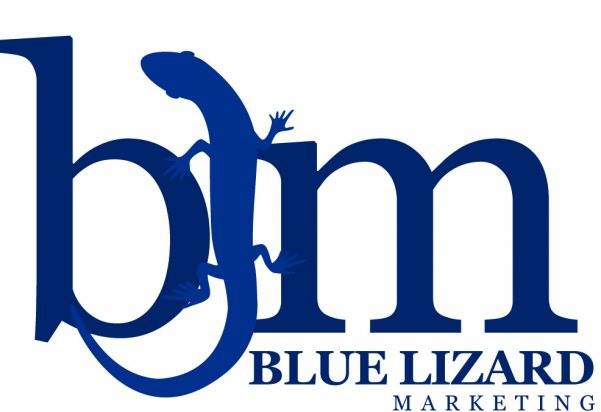 Together we offer clients everything from developing their marketing strategy and devising a plan which they can work on their own, to providing full marketing support including digital and social media marketing.
Twitter: https://twitter.com/BLMkting
Facebook: https://www.facebook.com/BlueLizardMarketing
LinkedIn: https://www.linkedin.com/in/claireelbrowbluelizard
------- 
About Petit Miracle Hub and SYOE
This training is part of our new Start Your Own Enterprise Programme. 
Read more: http://www.petitmiracles.org.uk/hub/free-retail-space/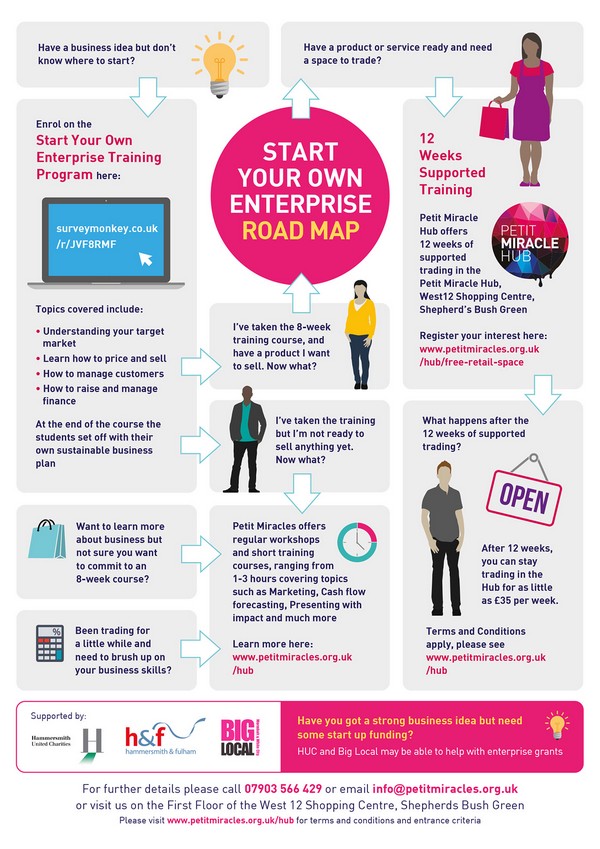 When & Where

Petit Miracle Hub
First floor, West 12 Shopping Centre
Shepherd's Bush
W12 8PP London
United Kingdom


Friday, 11 August 2017 from 11:00 to 14:30 (BST)
Add to my calendar
Organiser
Petit Miracle's is a registered charity which uses empty property to create social value.  
Petit Miracle Interiors, located in the West12 Shopping Centre, provides interior design training, DIY & upcycling workshops to vulnerable adults in local community. We divert items from landfill, occupy vacant property all whilst creating social value.
Petit Miracle Hub, also located in the West12 Shopping Centre, is a retail and business incubation project - created by Londoners for Londoners.  Our Hub is a haven for aspiring entrepreneurs needing access to the retail market.  Customers can expect a varied, one-of-a kind shopping experience where they can meet the deisgners, hear their stories and purchase bespoke designs and products.