Refund policy
Refunds up to 7 days before event
Eventbrite's fee is nonrefundable.
Welcome to our 1-day Online Marketplace Strategies Masterclass where you'll learn how to design, launch, and monetize your marketplace.
About this event
***Covid-19 Announcement***
In light of current developments, we will offer the Masterclass online with the option to attend remotely.
The format of the online Masterclass will be the same as the physical event, originally planned in Tel Aviv, Israel. Trainers will be available live to coach participants and we will use Hopin and Stormboard for delivering the Masterclass. All Eventbrite ticket holders will receive an email by June 20 with your personalized link to create your profile on Hopin and Stormboard. Please fill out your profile before the Masterclass!
If you have already bought a ticket to the Masterclass in Tel Aviv, that will be automatically converted to the online event. Alternatively, we will give you the option to ask for a full refund or transfer your ticket to the next Masterclass or to a colleague from the same organisation.
Program
Morning 08:30 –12:30
1. MONETIZATION
Devise a viable business model for your marketplace.
Key Issues: How to choose a profitable revenue generation model among those of established marketplaces? Under what conditions should you subsidize one or multiple sides? How should the pricing structure change over time? What payment gateways to implement and how to avoid users bypassing it?
Deliverables: 1 presentation + 3 case studies, 1 exercise on marketplace business model generation, 1 outline of recommended business model per participant.
2. ARCHITECTURE
Design and manage your marketplace.
Key Issues: How to discover marketplace opportunities and mobilise an open ecosystem? What curation and governance will ignite network effect? How to grow supply and demand simultaneously and optimize their matching? How to identify core interactions, create control points and exploit lock-in effects?
Deliverables: 1 presentation + 2 case studies, 1 exercise on marketplace design and ecosystem activation, 1 recommended architecture of a minimum viable marketplace per participant.
12:30 –13:30 Working Lunch
Afternoon 13:30 –17:00
3. TOOLS
Add the right features into your marketplace.
Key Issues: What integrations or add-ons can facilitate transactions among your users? How to attract, retain, work with and pay your users? What reputation / review systems and insurance mechanisms should you embed? What new services / products could your marketplace offer and how to access new markets and countries?
Deliverables: 1 presentation + 4 case studies, 1 exercise on marketplace building, 1 test marketplace built online per participant.
4. VALIDATION
Validate your marketplace and get actionable takeaways.
Key Issues: What step-by-step actions are needed to apply the learnings from this Masterclass to a marketplace? What metrics and data strategy can you implement to measure success? What external factors and public policies may impact marketplace scale? How to secure public and private funding for your marketplace?
Deliverables: 1 presentation + 3 case studies, 1 exercise on marketplace validation, 1 marketplace business plan (optimised version delivered in 2 weeks) per participant.
Evening 17:00 – 20:00
1:1 COACHING SESSION
Participants can request individualised coaching sessions (15 min each) with the instructors after the Masterclass and a 1-hour call to review progress in the month following the Masterclass.
This Masterclass is hosted by `Euro Freelancers in collaboration with KPMG, Migdal group, and Municipality of Tel Aviv - Yafo. It follows other Masterclasses previously organised in Barcelona, Helsinki, Oslo, Tallinn and Moscow.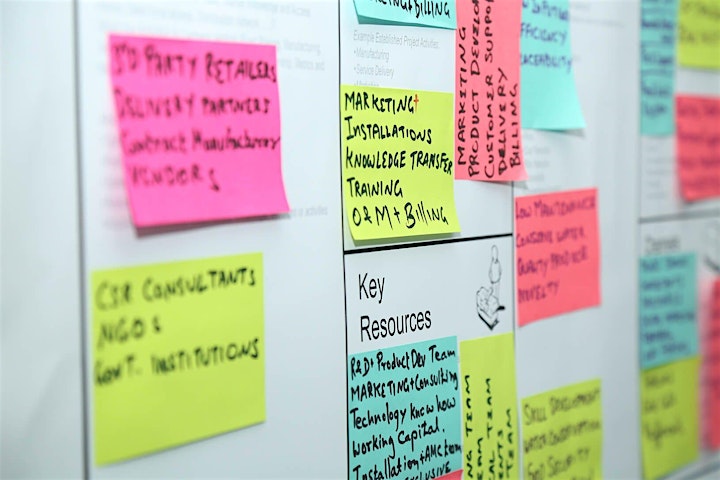 Threat and Opportunity
The world's 6 most valuable companies by market capitalization (Amazon, Apple, Alibaba, Microsoft, Alphabet, Facebook) and 70% of the $1 billion+ unicorn startups (Didi, Airbnb, Uber) operate digital ecosystems that match buyers & sellers, and gain enormous market share from network effects. Yet, only 3% of established companies have adopted an active marketplace strategy.
Marketplaces are changing the dynamics of entire industries. Even your local fitness club nowadays makes much of its money not by what it sells but by facilitating the interactions of others—just like farmers' markets or stock exchanges already do.
Whatever your business is, you are or you will compete with or build on top of existing marketplaces. But this game needs to be played with marketplace rules!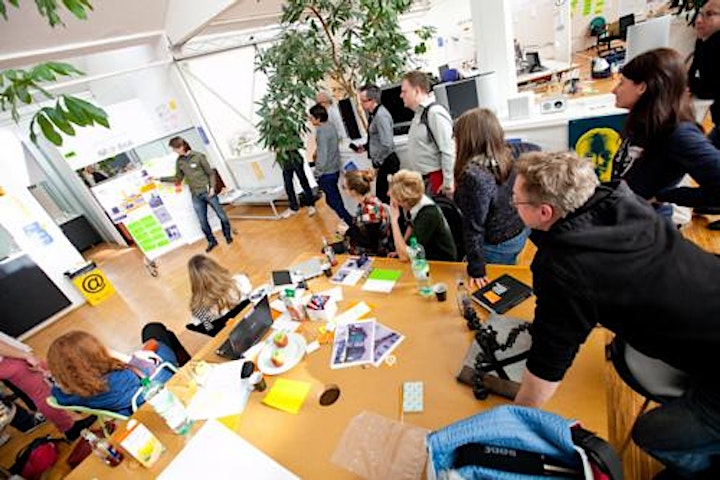 What You Will Walk Away With
The tools to choose among marketplace business models and the metrics to track ROI.
Improved knowledge to discover B2B and B2C marketplace opportunities and attract public and private funding to your marketplace.
A framework to design and manage a marketplace and build a strong network effect around it.
Step by steps actions to validate a marketplace business plan and test it with a prototyping approach.
Actionable takeaways with key success and failure factors that can be immediately applied to any marketplace.
An opportunity to unlock new value, introduce new services, reduce operational costs, and increase customers' choices by mobilising an ecosystem.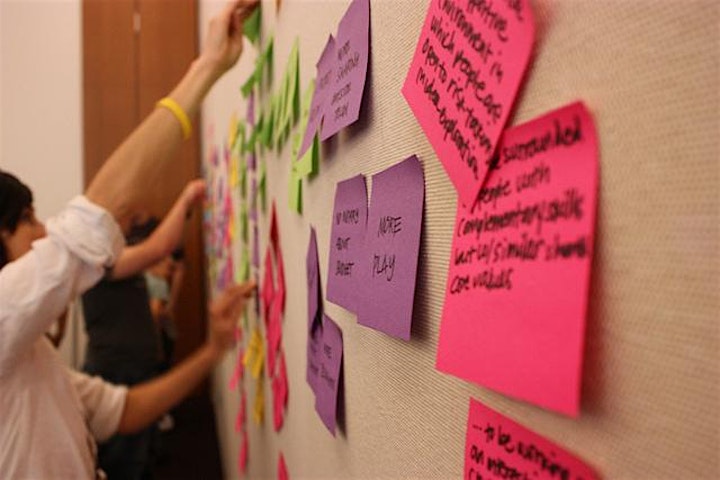 For Whom?
This Masterclass is designed for business leaders in both large and small companies to operate effectively in marketplace environments. It provides you with a set of theories, frameworks and tools to transform existing ventures or launch new ones.
Anyone from C-level executives to operation managers, service designers, business development, digitalisation officers and marketplace entrepreneurs, whose responsibilities require forward-looking business thinking will benefit from this Masterclass.
To foster teamwork and maximize learning impact, we encourage both individuals and teams to attend.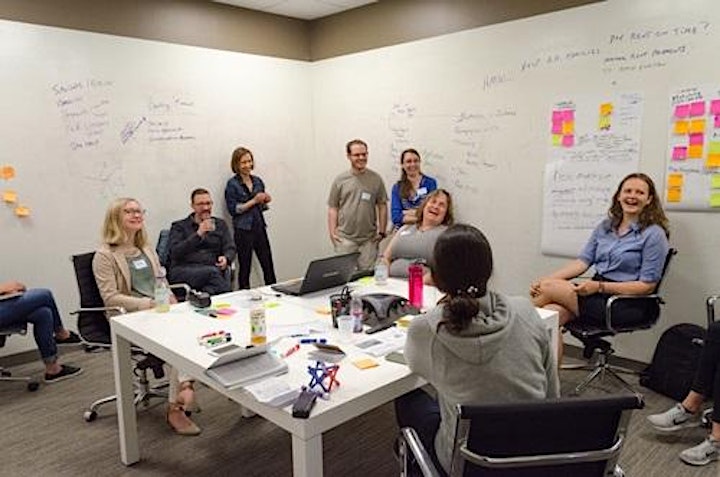 How the Masterclass Works
Preparation: Bring forward an idea of a new marketplace to develop or an existing marketplace to optimise. Trainers will be available before the Masterclass to help you conceptualize your marketplace idea as to maximize learning outputs.
Content: 20% briefing, 10% case study, 50% gamification and small groups exercise, 20% feedback loop and discussion.
Maximum group size: 25 people.
Language: English.
Handouts: A marketplace toolbox and success checklist will be provided before and after the Masterclass.
Required expertise: For both beginners and experts.
Further info: karen.wessinger@euro-freelancers.eu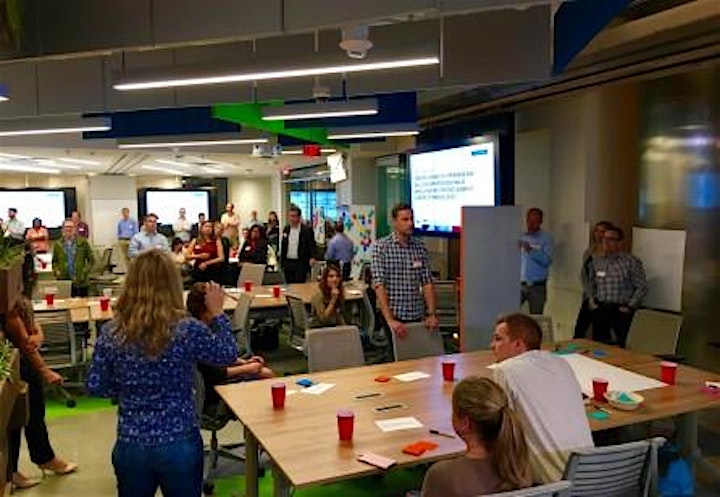 Ticket and cancellation policy
If this Masterclass is not confirmed, you'll receive a full refund of your registration fee. If the trainers have to cancel due to unforeseeable circumstances you'll receive a full refund of your registration fee. Travel or other costs will not be refunded.
Select the right ticketing option. If you're a EU registered VAT holder you will save 24% VAT.
Group and special discounts (more than 1 person from the same organisation or for non-profit groups) are available at 15% off for each ticket. Get in touch with: karen.wessinger@euro-freelancers.eu to redeem these discounts.
If you cancel your participation up to one week before the Masterclass, you'll receive a full refund except eventbrite fees. No refund will be offered as of one week before the Masterclass. You can however transfer your ticket to a colleague from the same organisation at no extra charge or receive a free ticket for any of the upcoming Masterclasses that we will organise.
Ticket invoices will be issued and sent to you after the event.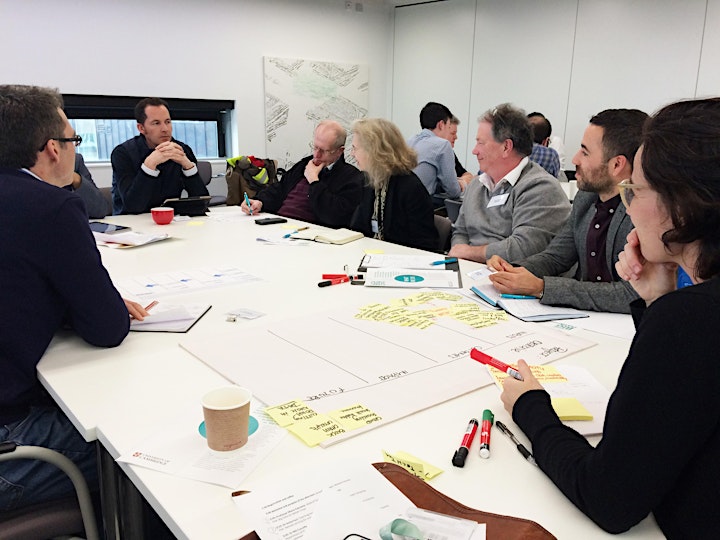 Leading Instructor
Marco Torregrossa is CEO at Euro Freelancers, a consulting and investment firm into technologies enabling network effects and Board Member at the European Sharing Economy Coalition, where he has led public policy for marketplaces like Airbnb, Uber, Tinder and Etsy.
He has been studying and working with platform businesses for 12+ years and trained 250+ people from leading organisations in public and private sectors, including Fortune500, on how to build, monetise and scale digital marketplaces. His last masterclasses took place in Barcelona, Helsinki, Oslo, Tallinn and Moscow.
He teaches a master-level course on platform economy at South-Eastern Finland University of Applied Sciences and is a contributor to the Digital Transformation of Industries World Economic Forum initiative.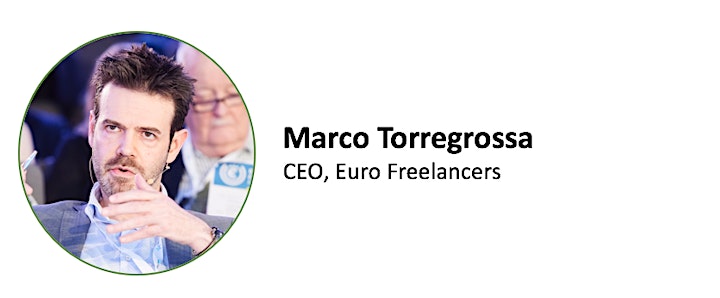 Snapshot of Previous Masterclass Attendees
Consulting
Accenture
PwC
Ramboll Group A/S
Financial & Insurance
ING Bank
HSBC Holdings
Sberbank
Transport & Logistics
Siemens Logistics
Toyota Material Handling
Belgian Post Group
Software & ICT
Deutsche Telekom AG
Intel Corporation
Environment & Energy
Construction & Materials
DOW Chemicals
Bouygues S.A.
Consumer Goods & Retail
Institutional
European Commission
French Ministry of Ecology
Vinnova