Description
MarTech Festival 2018
Agenda
> Marketing technology landscape insights
> Strategy - how martech & agile marketing can enable & accelerate your broader marketing strategy
> Marketing stack - building your marketing stack
> Martech in action - marketing automation, content marketing tech, social selling & more
> Data & analytics - attribution, SCV, GDPR, etc.
> Emerging & disruptive tech - check out what the future of marketing - AI, Blockchain to voice marketing.

Who's speaking?
The God Father of MarTech, the voice of marketing technology, Scott Brinker, returns to headline our MarTech Festival 2018. Plus he is joined by keynote Tim Hughes, #1 Global #Socialselling Pioneer and Innovator.
✅ Scott Brinker, VP Platform Ecosystem, HubSpot; Editor, chiefmartec.com
✅ Timothy (Tim) Hughes, Best Selling Author, Social Selling "Pioneer and Innovator", CEO & Co-Founder, Digital Leadership Associates
✅ Laura Price, Marketing Technology Manager, Weight Watchers
✅ Max Amordeluso, EU Lead Evangelist, Amazon Alexa
✅ Lennart Gijsen, Global Head of Marketing, Booking.com
✅ Steve Lok, Head of Martech & Ops, Mass & Digital Acquistion, The Economist
✅ Doug Kessler, Creative Director, Co-Founder, Velocity Partners
✅ Carlos Doughty, Founder, MarTech Alliance
✅ Rebecca Allen, Global Head of Branded Content, The Drum
✅ Martha Bennett, Principal Analyst Serving CIO Professionals, Forrester
✅ Carlos Doughty, Founder, MarTech Alliance
✅ Sandy Ghuman, Campaign Planning and Delivery Controller, Digital at Sky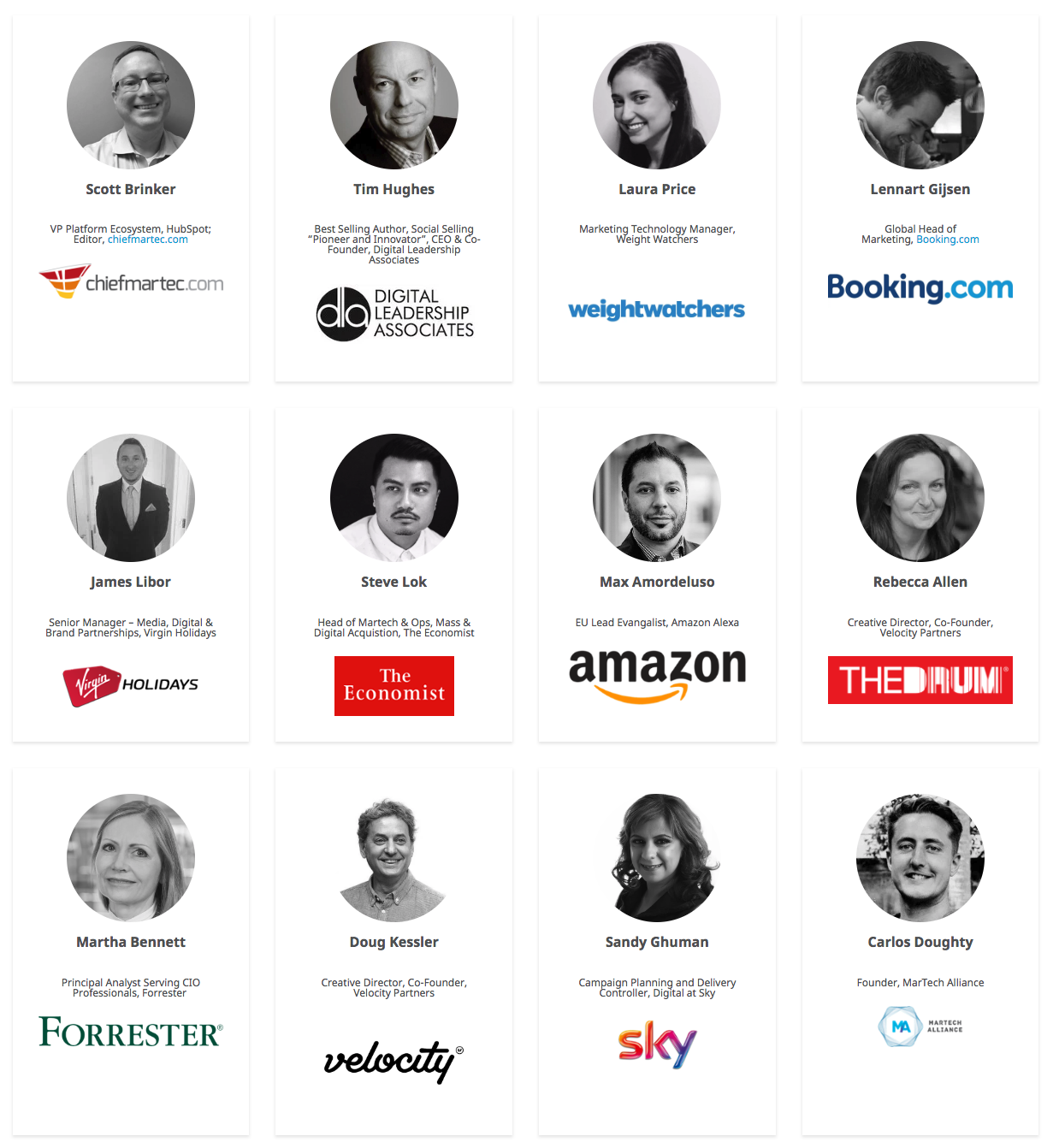 Who attends?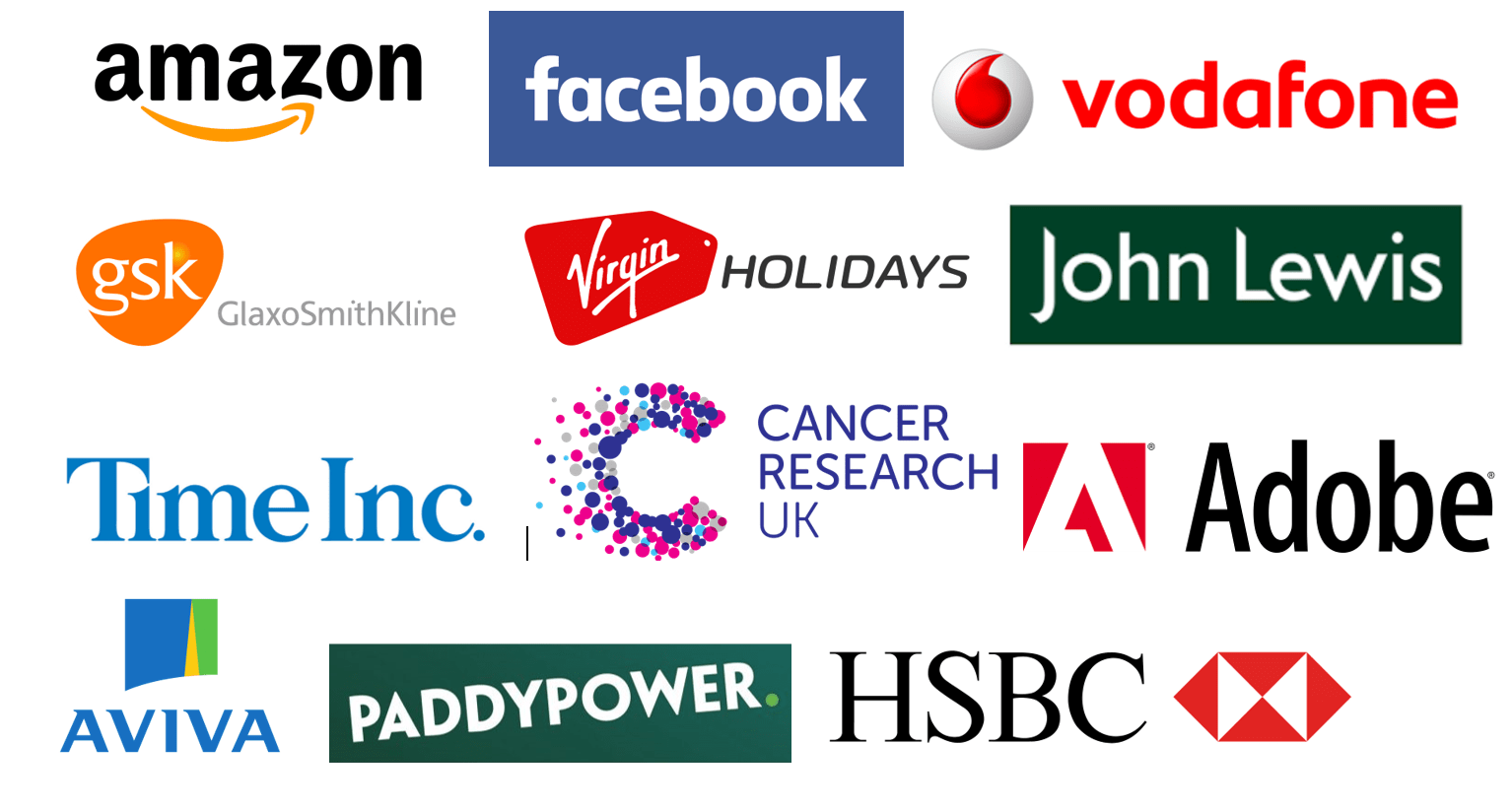 About our Festival
We couldn't think of anything worse than another marketing event where you're packed into hotel conference centre, with a speaker line up which looks cracking on paper but you find yourself needing a power nap, topped up with vendor speakers doing a sales pitch under the guise of a panel session. And at the end of two or three days what actionable pointers have you got? Sweet FA. This is the anti-conference. This is MarTech Festival #MarTechFest.
Festival venue, festival vibes – Our marketing event isn't just cracking content – work doesn't need to feel like work. Hang out with some other marketing nerds; shoot a game of pool, grab some street food and a craft beer.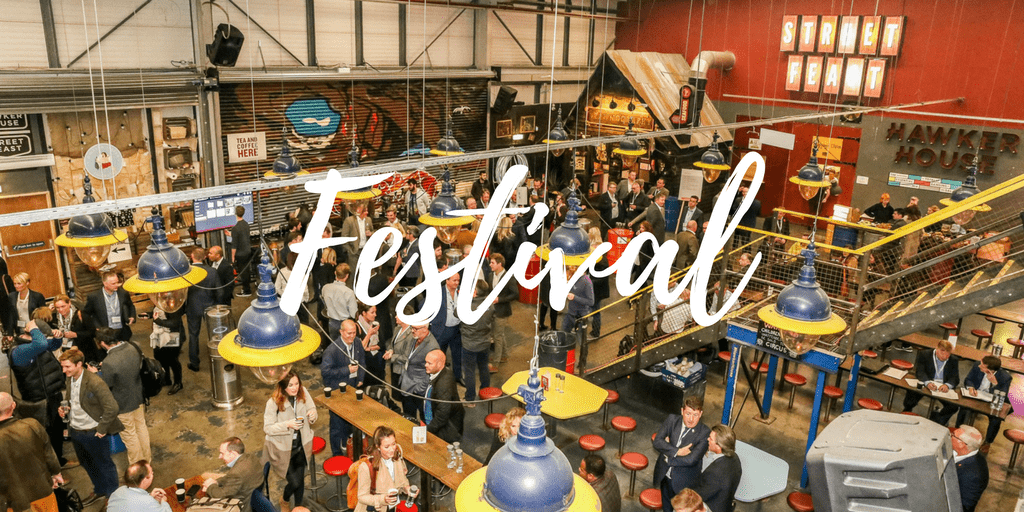 What makes our festival a banger?

First of all, this is only a one day and it's packed. It's tough enough finding time away from the office so we are not going to try and stretch our marketing event to simply charge you more. It's punchy and on point.
An agenda that's stacked, packed and racked to match how you should operate. To give you meaningful, practical, simple takeaways you can apply tomorrow.
A really heavy weight speaker line up, because let's be honest someone might know their sh!t, work for a decent outfit, hold a big cheese job title but speaking just might not be their gig. We have the voice of marketing technology, Scott Brinker, keynoting alongside Tim Hughes, #1 Global #Socialselling Pioneer and Innovator. We have also confirmed some other fantastic speakers from Booking.com, Virgin, the Economist and some other notable brands – plus more announced soon.
No need to rock a suit, it's a relaxed informal set up, weekend wear – trainers and tees, all that. Think of the best school trip you went on!
Plus+
+ Live entertainment
+ Street food and bars
+ Good times and games
+ Goodie bags
+ Amazing venue