Description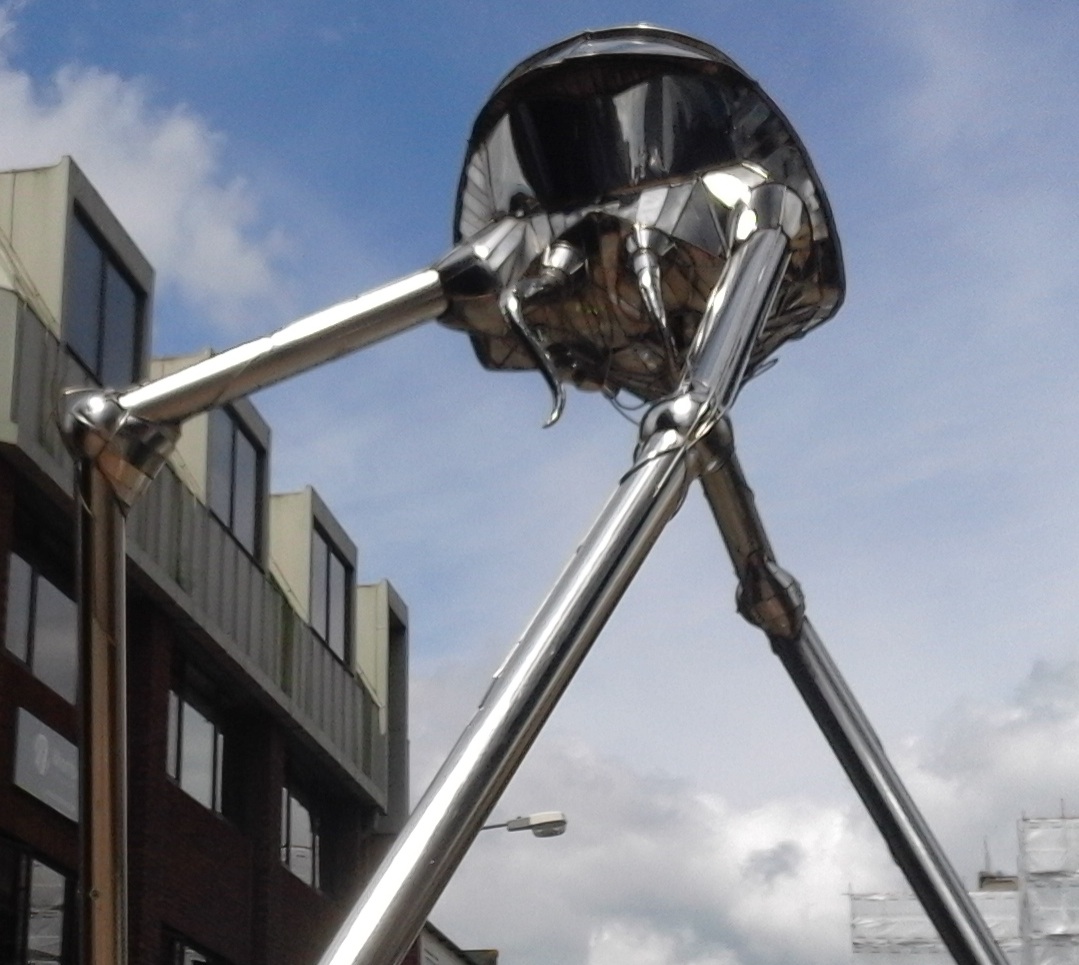 Above, statue of Martian fighting machine in Woking
Herbert George Wells, usually known as HG Wells was an extraordinary man. Born in obscurity in Bromley in 1866, Wells went on to write timeless 'Scientific Romances' such as The War of the Worlds, The Time Machine, and The Invisible Man. Three great novels, based on big ideas: How would our ordinary, everyday world cope with an alien invasion; what are the possibilities and consequences of time-travel and invisibility?
Yet, HG Wells was much more than a writer of scientific romance and speculation. His works influenced many others: fellow author George Orwell; maverick politician Winston Churchill; nuclear scientist Leo Szilard. Wells was a controversial figure: his love life was as colourful as his writings and he hob-nobbed with figures such as Joseph Stalin and FDR Roosevelt. During WWII Wells published his treatise The Rights of Man, which is believed to have influenced the United Nations Declaration of Human Rights.
Starting at Russell Square Underground we will take a gentle stroll around the London that Wells knew and loved, and explore many Wellsian connections that our great city has to offer. Walk ends near the Millennium Bridge by the River Thames and lasts approximately 2 hours. Some steps. Please dress appropriately for the weather, walk continues rain or shine. I'm looking forward to your company...