Description
A rare opportunity to join detective fiction author Martin Walker, as he visits the UK and Heffers to talk about The Body in the Castle Well - the latest in his Bruno, Chief of Police series of books, set in the Périgord region of France.
A rich American art student is found dead at the bottom of a well in an ancient hilltop castle. The young woman, Claudia, had been working in the archives of an eminent French art historian, a crippled Resistance war hero, at his art-filled chateau. As Claudia's White House connections get the US Embassy and the FBI involved, Bruno traces the people and events that led to her fatal accident – or was it murder?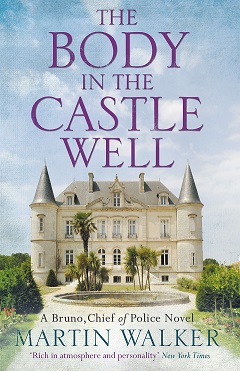 Martin will be in conversation with Jim Kelly, author of The Water Clock, The Great Darkness and Historical Dagger-nominated The Mathematical Bridge.
Tickets for the event are priced at £6 in advance or £8 on the door, and can be purchased through this page, by calling 01223 463200 or in person at Heffers bookshop. Please note that tickets are transferable but non-refundable.
If you are unable to attend but would like to request a signed copy, please send an email via the 'contact' button on this page.
Like this? See a full list of our forthcoming events by clicking here.