Martyn Joseph Live At All Hallows, with Antje Duvekot

Saturday, 3 December 2016 from 19:45 to 23:00 (GMT)
Event Details
Martyn Joseph is a performer like no other. He has been called "The Welsh Springsteen"; shades of The Boss, John Mayer, Bruce Cockburn and Dave Matthews there may be, but he stands in his own right, built on a reputation for giving what thousands have described as the best live music experience of their lives.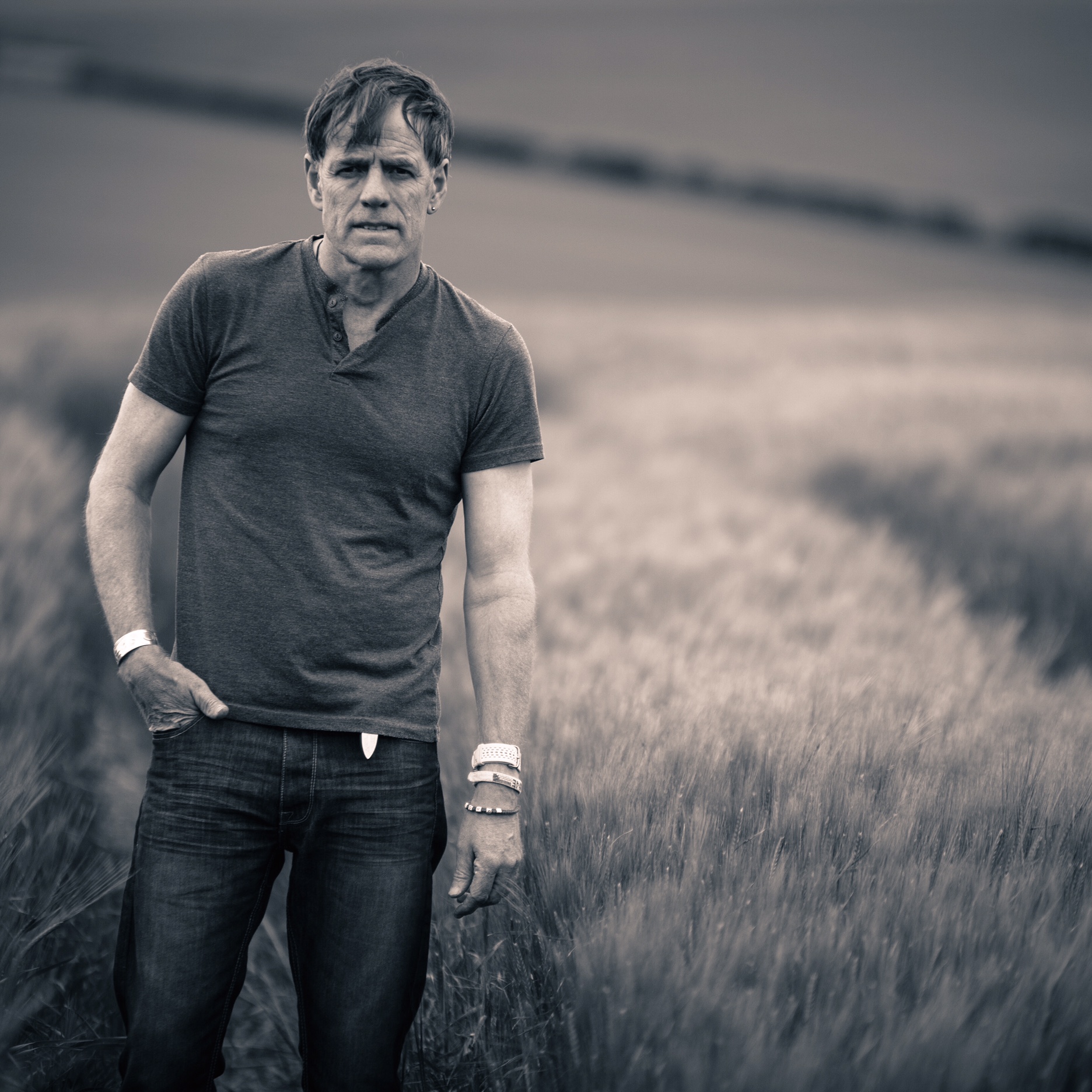 Juxtaposition is a key theme in Martyn's work. The simplicity and the complexity of the human condition and all that it encompasses is underpinned with a heady promise of hope. There is a versatility to Martyn's music that is hard to categorise. Many have tried, resulting in labels such as Folk, Rock, Soul, Folk Funk and Americana; all of which somehow miss the mark. But sometimes music doesn't need a defining genre and with the ability to articulate a sense of the bigger picture, Martyn's music and social commentary manage to empower and speak for many. His songs are pictures, and stories, and feelings all put to music and delivered by a master craftsman.
2014 saw him take the spirit of his music onto a more practical footing with the launch of his "Let Yourself Trust", a not-for-profit organisation which aims to make a small difference out of great love and commitment by challenging injustice wherever it's found, educating via advocacy, campaigning for human rights, and raising issues that have been forgotten or ignored via fundraising initiatives, thus bringing about greater awareness for beautiful people in powerless situations.
Autumn 2015 marked the release of Martyn's brand new studio album, "Sanctuary" and he'll be showcasing these new songs, along with other familiar and much loved material.
"Stunning, heartfelt music"  Bob Harris BBC Radio 2
"Intelligent and enlightened songs are both energising and provocative…from subtle tenderness to growly indignation. A Welsh national treasure"  MOJO
 "A superb album, open yet textured; complex yet immediately listenable: insightful and often hard hitting"" R2 - 5 stars
"heartfelt and ultimately optimistic songs"  Songlines
 "One of the most charismatic and electrifying performers in Britain today…tough and passionate"  Tom Robinson BBC 6 music
 "One of acoustic music's most original voices, and most forward looking of his generation of singer/songwriters"  Q Magazine
"A profound experience"  The Boston Globe
"Songs of social commentary as much as love, with a rootsy sensibility"  Time Out
"Written with craft, performed with passion"  Financial Times
Martyn Joseph. A unique talent driven by passion and love for his trade, continues to write, sing and play from the heart.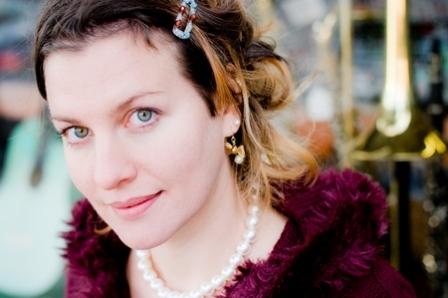 Antje Duvekot is a singer-songwriter and guitarist, born in Germany but now based in Massachusetts, USA. She holds three top songwriting awards including the Kerrville New Folk Competition's Best New Folk Award, Boston Music Award for Outstanding Folk Act, and Grand Prize in the John Lennon Songwriting Contest. She is Martyn's special guest support on a select few of his autumn tour dates; an invitation from Martyn to support him is a significant recommendation in our reckoning.
The Live At All Hallows team still can't quite believe that Martyn's coming to play for us again, seeing as some of us have been following him for most if not all of his thirty-odd years playing live music. In the words of the Church Warden when we told him who we were wanting the church again for: "Woo hoo. Fantastic!"
And if you want to make it a full night out, between 6pm and 8pm you will be able to enjoy a lovely main meal and/or a scrummy dessert from the The Real Junk Food Project @ All Hallows. The Real Junk Food Project intercepts food that would otherwise go to waste from supermarkets, restaurants and a number of other sources, and turns it into delicious, nutritious meals for visitors on a pay-as-you-feel donation basis. If you want to join us for a meal please ensure that you book via the link on the event page at www.facebook.com/allhallows.gigs
Tickets for the gig are £16 in advance, £19 on the door, and will be available here plus at October's two Live At All Hallows gigs (without booking fee if you buy direct from us); tickets also be available via Jumbo Records.
When & Where

All Hallows Church & Community Projects
24 Regent Terrace
Hyde Park
LS6 1NP Leeds
United Kingdom


Saturday, 3 December 2016 from 19:45 to 23:00 (GMT)
Add to my calendar
Organiser
We are a bunch of friends who run gigs together in a friendly, acoustically wonderful open & diverse church in Hyde Park Leeds. We like music and musicians and wanted to hear even more live. Come and join us?
Our mailing list - http://eepurl.com/dpn2XD - please sign up for occasional emails about our gigs, and other things we think you'll be interested in. We rarely send more than one email per month. We will NEVER share your data with anyone else and we'll only use it to send you information as above. Watch out for the email with the link it it that you need to click on to confirm subscription to our mailing list. Thank you!
We tweet at @liveatallhallow
Facebook page www.facebook.com/allhallows.gigs
Spotify playlist at http://open.spotify.com/user/stevethack/playlist/78jsQHUrIS8Cf2IrVyd2ON
Email us at: liveatallhallows (at) gmail (dot) com
Small print:
Note that eventbrite is an electronic ticketing service: you WILL NOT BE SENT A PAPER TICKET in the post. You will receive an email with a pdf ticket attached; in order to reduce paper waste we'd encourage you to use the eventbrite app or bring the confirmation email on a smart phone, or alternatively bring your order number and the name in which the tickets were purchased. Thanks..
Ticket Terms and Conditions for Live At All Hallows:
- Right of admission reserved.
- We reserve the right to refuse admission, or eject from the venue, any person who disrupts the event in any way.
- No alcoholic drinks may be brought into the venue.
- No illegal substances may be brought into the venue. Anyone caught in possession of these substances will be ejected and the police will be called. 
- In the event of cancellation, only the face value of the ticket will be refunded.
- Tickets cannot be exchanged, refunded or returned unless the event is cancelled, moved to another date, or if details of the event are significantly changed after a ticket is purchased (significant changes being a change of headline act or venue).
- Tickets may be transferred to another name with the agreement of the promoter. Contact us via Eventbrite.
- No professional type audio-visual recording equipment maybe brought into the venue without authorisation.
- Ticket holders agree to appear for no fee in any filming or recording of the event attended.
- The venue will not be held responsible for any loss or damage of personal belongings.
- No electronic cigarettes or similar to be used in the venue.