Marxism in Scotland 2021: anti-capitalist ideas for an age of catastrophe
Join hundreds of activists, authors and campaigners for an in-person two-day festival of radical debates, workshops and culture
About this event
Final timetable for MiS2021 is now out! You can find it below.
The world is in a deep crisis, and our rulers are driving us to the precipice. The end of the Covid-19 pandemic is still not in sight. The climate crisis is worsening with more extreme and frequent weather events.
In November, Glasgow will host the Cop26 talks, where 'world-leaders' will congratulate themselves on their failure to deal with the environmental emergency. But Glasgow will also be the site of global resistance against the inaction of our governments.
The clock is ticking, but there are reasons to be hopeful. Even during a global pandemic, mass movements have taken to the streets to resist climate chaos, in solidarity with Palestine or in support of Black Lives Matter.
We need ideas to understand the world and strategies to transform it. The Marxism in Scotland 2021 festival, three weeks after Cop26, will address these questions and more. Join hundreds of activists, international authors and campaigners for a two-day programme of debates, workshops and radical culture discussing the revolutionary alternatives we need and how to fight for them
Themes and speakers include:
🚩 Climate catastrophe
- Author Martin Empson: what did Cop26 achieve?
- Climate activists & strikers discuss how we can win system change
🚩 Fighting oppression:
- Laura Miles, Transgender Resistance author
- Historian Tom Devine unearths Scotland's past of slavery and empire
- Maria Dantas, anti-fascist MP in the Spanish parliament
- sessions on the fight against sexism and anti-racist strategy
🚩 Anti-imperialism:
- Ilan Pappé: how can Palestine be free?
- Alex Callinicos: is a new Cold War starting between the US and China?
🚩 Marxism:
- Jane Hardy launches new book 'Work & resistance in 21st century Britain'
- workshops on revolution & Marxist theory
🚩The break-up of Britain:
- Will there be a united Ireland?
- Authors launch new book Breaking Up the British State: Scotland, Independence & Socialism
+ other workshops, book launches & culture
😷 Covid safety & accessibility: we are working with the venue to ensure this event will be as safe and accessible as possible. Social distancing will be in place and wearing masks will be a requirement while moving inside the venue. Everyone attending should take a rapid lateral flow test with negative result within 24 hours before the event.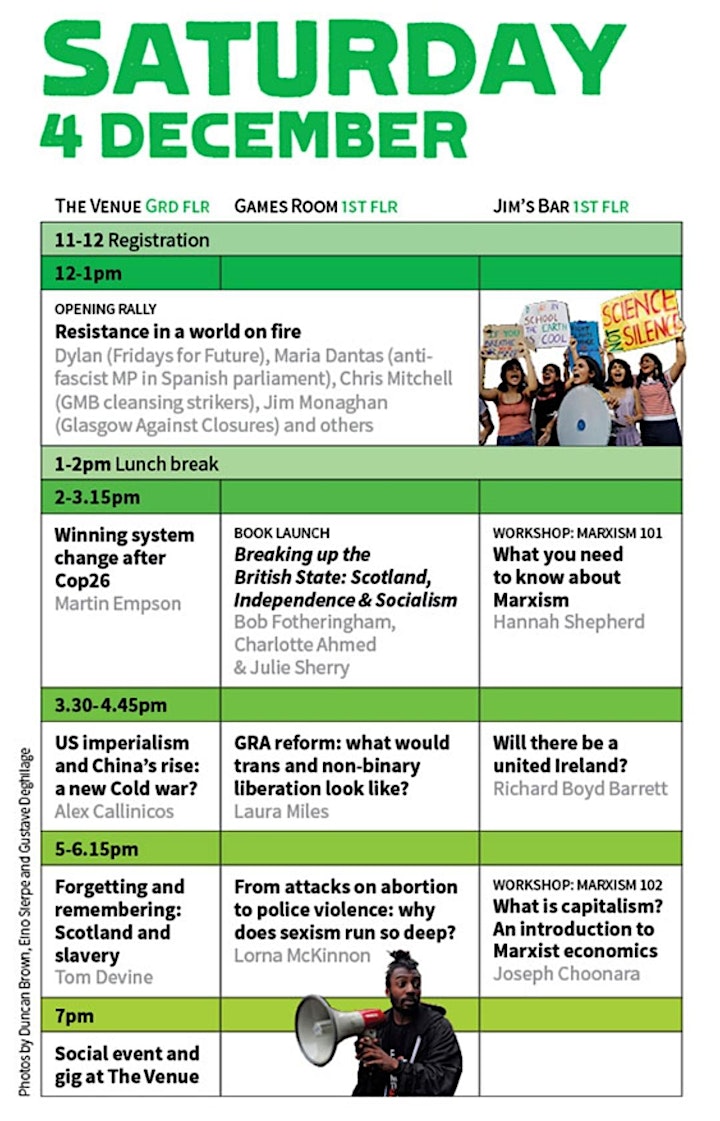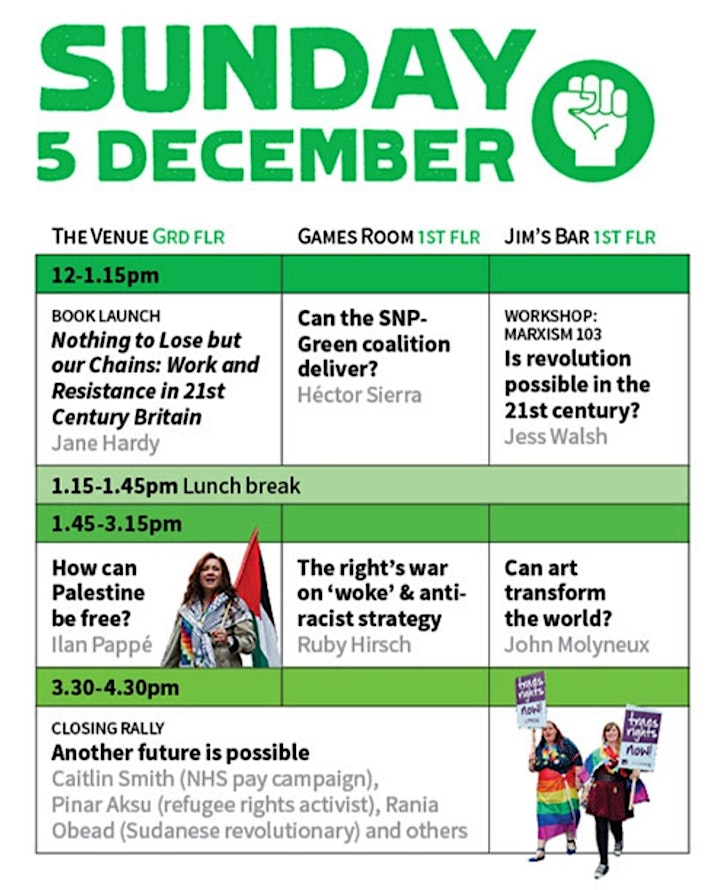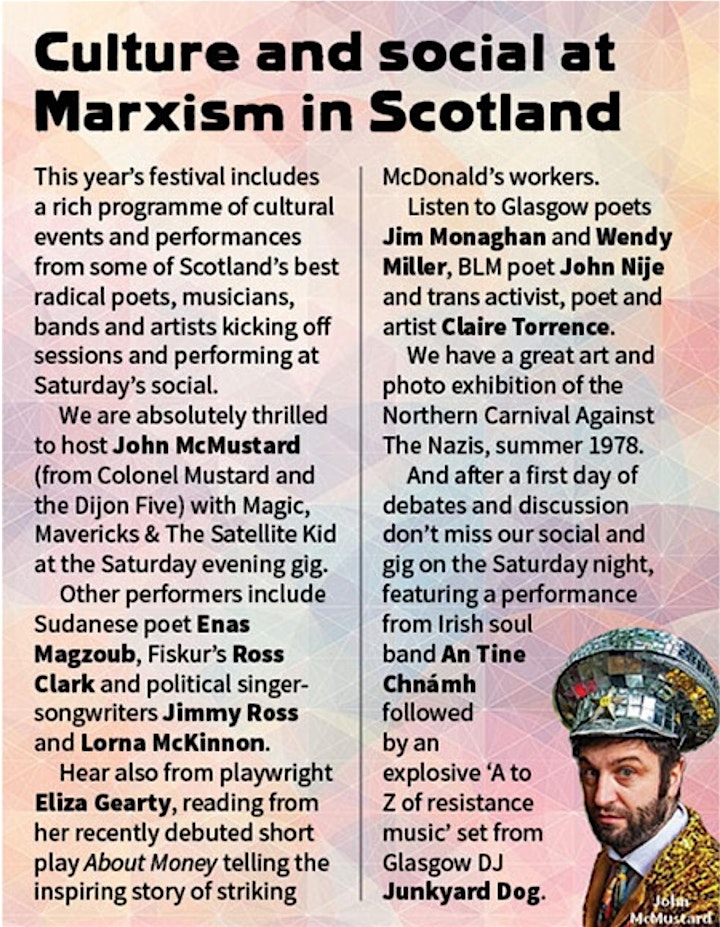 Organiser of Marxism in Scotland 2021: anti-capitalist ideas for an age of catastrophe