Description
Britain has had two female heads of government and women make up a third of the total number in the House of Commons, a number that has been steadily rising with each election. Women, some say, will soon have equal political power in the UK. But many would beg to disagree. Britain sits 39th in the world rankings for the proportion of women sitting in the national legislature, and it was not until 2016 that the total number of women ever elected to the Commons surpassed the number of male MPs in a single parliament.
Women MPs have passionately fought for and won many of the gains we take for granted today – equal pay, better childcare provision and child benefit. But the fight for laws that benefit women has often been made in the face of fierce opposition from male MPs. And today, women parliamentarians face a new challenge – increasing levels of abuse and threats of violence on social media. Labour MP Diane Abbott, the first black woman elected to parliament, receives so many racist and misogynistic threats every day that her office sends them in weekly batches to the police. This revolution, many women say, is far from finished.
On September 26 the MPs Rachel Reeves and Priti Patel join celebrated classicist and broadcaster Mary Beard on the Intelligence Squared stage to discuss how women negotiate political power in what remains in many ways a man's world. Reeves will talk about some of the pioneers who feature in her acclaimed book Women in Westminster, including Eleanor Rathbone, Barbara Castle, Harriet Harman and Tessa Jowell, who all battled for change despite the sometimes misogynistic atmosphere in the House of Commons. Nancy Astor, the first sitting woman MP, was physically obstructed by some male MPs from taking her seat on the green benches, while Shirley Williams used to have her rear routinely pinched by male colleagues in the division lobby.
Our speakers will also discuss the very nature of power and how even women often conceive it as male. As lifelong feminist Beard acknowledges, 'What do even I see when I shut my eyes and try to imagine a prime minister? Answer: a white man in a suit.' When, our speakers will ask, will there be a female prime minister of colour? Or a woman chancellor of the exchequer, a job Reeves has said she aspires to? When and how will the revolution be finally won?
"SHE SPEAKS" Ticket Bundle
Experience 3 events for the price of 2 this autumn. A special discount bundle is offered for She Speaks, a season celebrating women's voices. Over three inspiring evenings we will bring together some of the country's most prominent female journalists, thinkers and public figures including Mary Beard, Meera Syal, Mishal Husain, Yvette Cooper, Diane Abbott and many more.
She Speaks bundle tickets give entry to this event plus Words That Changed The World: The Power of Women's Voices and Trailblazers: Women Leading The Way. Choose the SHE SPEAKS ticket bundle option at checkout. To upgrade an already-purchased ticket to a bundle contact info@intelligencesquared.com.
CHAIR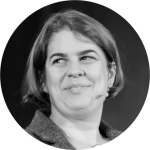 Helen Lewis
Staff writer on The Atlantic. Former associate editor of the New Statesman
Staff writer on The Atlantic, and former associate editor of the New Statesman. Her first book, Difficult Women, is out next year.
Speakers are subject to change.
Speakers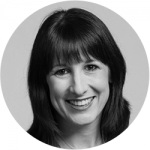 Rachel Reeves
MP and former Shadow Secretary of State for Work and Pensions
Labour MP for Leeds West. She was a member of Ed Miliband's Shadow Cabinet, serving as Shadow Secretary of State for Work and Pensions. Before her parliamentary career, she worked as an economist. She is the author of Alice in Westminster: The Political Life of Alice Bacon and the forthcoming Women of Westminster: The MPs Who Changed Politics. She contributes regularly to the Guardian and other media.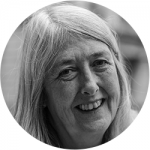 Mary Beard
Professor of Classics at Cambridge University
Professor of Classics at Cambridge University and Classics editor of the Times Literary Supplement. She has written extensively on the ancient world, and her books include Laughter in Ancient Rome: On Joking, Tickling, and Cracking Up. She writes the popular 'A Don's Life' blog for the TLS and is a regular broadcaster. She presented the BBC2 programme 'Meet the Romans with Mary Beard' in 2013. Her latest book is SPQR: A History of Ancient Rome.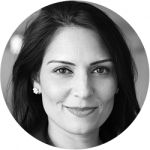 Priti Patel
Conservative MP and former Secretary of State for International Development
Conservative MP for Witham. She served in Cabinet as Secretary of State for International Development between July 2016 and November 2017. She played a leading role in the Leave campaign and since the Referendum has been working with colleagues to secure a successful future for the UK outside the EU. In February 2019 she was elected to the Foreign Affairs Select Committee.