Description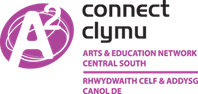 A three day Mask Making and Drama training workshop for Teachers (particularly upper Keystage 2). During the three days you will be taken through an explorative creative process that uses exercises and tasks similar to those utilised by theatre professionals to design masks, create appropriate movement and characterisations to bring it to life.
Wednesday 15 November - Friday 17 November
9.30am - 3.30pm
Llanover Hall Art Centre, Romilly Road, Canton, Cardiff.
Places on the course are free to book and the network will sponsor your attendance by supporting the cost of supply staff up to £180 per day.
The sessions will use text as the starting point to providing themes and imagery that are discovered and developed through a range of literacy based activities, games and drama exercises. Participants will be equipped to deliver these in their own classroom and to develop their application to a range of circumstances.
The aim of the art workshop will be for participants to create 3D masks using a selection of appropriate materials for use in the classroom and to learn techniques that can be taken into a range of different creative art projects. The creative making element on this course will provide a chance for teachers to develop their own art skills and giving them greater confidence to tackle arts projects in the classroom.
This course is part of the A2 connect arts & education network for Central South Wales' Messy rooms programme of training and CPD for teachers and artists.
---
Gweithdy hyfforddi tridiau Gwneud Masgiau a Drama i Athrawon (yn neilltuol Cyfnod Allweddol 2 uchaf). Yn ystod y tridiau eir â chi drwy broses chwilio creadigol sy'n defnyddio ymarferion a thasgau tebyg i'r rheini mae pobl y theatr broffesiynol yn eu defnyddio i ddylunio masgiau, yn creu symud a nodweddion addas i roi bywyd iddo.
dydd Mercher 15 Tachwedd - dydd Gwener 17 Tachwedd
9.30am - 3.30pm
Canolfan Celfyddydau Neuadd Llanofer, Heol Romilly, Treganna, Caerdydd.
Mae llefydd ar y cwrs am ddim i'w cadw a bydd y rhwydwaith yn eich noddi i ddod, drwy gefnogi cost staff cyflenwi hyd at £180 y diwrnod.
Bydd y sesiynau'n defnyddio testun yn fan cychwyn cynnig themâu a delweddau a ddarganfyddir ac a ddatblygir drwy amrediad o weithgareddau, chwaraeon ac ymarferion drama ynghlwm â llythrennedd. Cymhwysir y cyfranogwyr i gyflenwi'r rhain yn eu hystafelloedd dosbarth eu hunain ac i ddatblygu eu cymhwyso at amrywiaeth o amgylchiadau.
Amcan y gweithdy celfyddyd fydd i'r cyfranogwyr greu masgiau 3D gan ddefnyddio dewis o ddeunyddiau addas i'w defnyddio yn yr ystafell ddosbarth a dysgu technegau y gellir mynd â nhw i amrywiaeth o wahanol brosiectau celfyddyd greadigol. Bydd yr elfen o wneud creadigol ar y cwrs yma'n rhoi cyfle i athrawon ddatblygu eu sgiliau celfyddyd eu hunain gyda rhoi mwy o hyder iddyn nhw fynd i'r afael â phrosiectau celfyddyd yn yr ystafell ddosbarth.
Mae'r cwrs yma'n rhan o Siop Siafins, rhaglen hyfforddiant a datblygiad proffesiynol parhaus rhwydwaith celfyddydau ac addysg Canol De Cymru A2:Clymu i athrawon ac artistiaid.