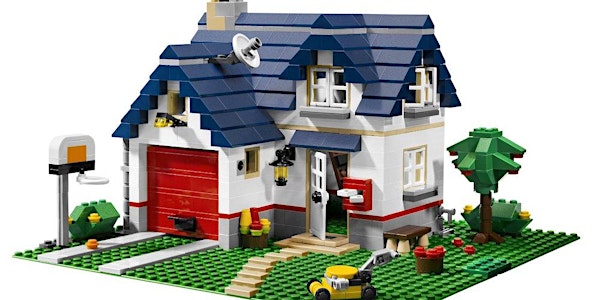 Master Builders Club Children's LEGO® Workshop - The Henley House & Garden...
Location
Henley Over 60's Club
Market Place
Henley On Thames
RG9 2AA
United Kingdom
Description
Come and join Master Builders Club at Henley House and Garden show and create your very own dream LEGO home. Our brick building workshop will take all budding architects and designers on an adventure that will explore what makes a home, what a home needs, different types of homes around the world and what homes and gardens may look like in the future. This session will provide a playful learning experience whilst providing plenty of opportunity for LEGO fans to demonstrate their creative skills.
Please note that parents are welcome to drop children off for this event and are not required to stay for the session. Tickets only need to be purchased for the child attending.
Master Builders Club workshops follow a different theme each session and after setting the scene with a short story our Master Builders will complete a number of build challenges. We aim to inspire children to be original in their designs and to share their ideas. At the end of the session we present our Master Builders with a themed badge for them to keep and collect.
Our workshops will inspire creativity, help develop friendships, strengthen fine motor skills and encourage problem solving all whilst having fun using LEGO® elements.

Come and be part of an "Awesome Team" of Designers, Engineers and Inventors
FAQ's
Who do I contact for further information or to add my name to the mailing list for future events?

Info@masterbuildersclub.co.uk
Your email will automatically be added to our mailing list.
I have a younger/older child, can they attend?
Our recommended age for the workshop is 5-11 years as we feel that they will get the most out of the event. We are able to welcome 4 year olds if the child is in school full time.
Can my child eat and drink during the workshop?
Children are welcome to bring a drink with them but due to allergies no food can be consumed during our workshops.
Can my child take the models home that they create during a workshop?
Unfortunately all our LEGO has to be left for future Master Builders. Parents are welcome to photograph their child's models at the end of the event. All children will receive a badge after the workshop in recognition of their creativity.
Do parents need to stay for the duration of the workshop?
Parents are not required to stay for the workshop. Please ensure that children are collected promptly at the end of the session. If parents choose to stay, any younger siblings must be supervised at all times and are not able to participate/play with the LEGO.
Can my Master Builder feel part of the team with your merchandise?
Yes, we have T-shirts and lanyards available to purchase at our workshops. Lanyards are a great way to show the badges collected from our workshops.
Do you have an emergency contact number?
Yes. 07510 117266 is our emergency contact number which is only switched on during our workshops for use if you have any problems collecting your child due to an emergency. For any other queries please contact us at Info@masterbuildersclub.co.uk.
Ooops my plans have changed, can I get a refund?
Unfortunately our tickets are non refundable.