Description
Am Mittwoch den 13.03.2019 um 15:00 Uhr haben wir die Ehre Luisa J. Preißler für eine Master Class zum Thema "Portrait Drawing" begrüßen zu dürfen.
Das Konstruieren des menschlichen Gesichts ist eine grundlegen- de Fähigkeit für jeden Künstler aus dem 2D oder 3D Bereich.
In diesem dreistündigen Workshop zeigt Fantasy-Illustratorin Luisa Preißler eine Bandbreite von Methoden um Fähigkeiten im Por- traitzeichnen zu verbessern:
1. Techniken zum genauen Abmessen
2. Proportionen erfassen
3. Die "Block-In" Methode
4. Tipps zum Zeichnen von Auge, Nase und Mund
5. mit wenigen Strichen Dreidimensionalität erzeugen
Mit gezielten Übungen demonstriert Luisa effektive Prinzipien
des Portraitzeichnens und -malens. Sie gibt dabei Einblicke in ihre Arbeiten und erklärt ihren Schaffensprozess. Mitzubringen sind lediglich eigenes Zeichenmaterial (A4 Papier und 2B Bleistift), Spaß am Zeichnen und, wenn gewünscht, eigene Arbeiten für individuel- les Feedback. Der Kurs richtet sich an Anfänger und fortgeschritte- ne Studenten aller Fachbereiche.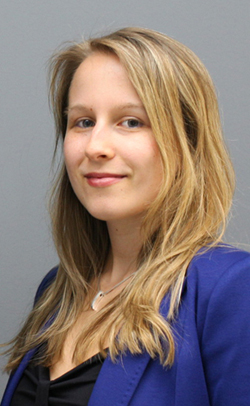 Luisa J. Preißler ist freiberufliche Illustratorin für Buchcover und Videospiele. Nach unterschiedlichen Tätigkeiten in der Computerspiel-Branche für Titel wie "Lords of the Fallen" und "RYSE: Son of Rome" wurde sie Fantasy- Buchcover-Illustratorin für Verlage wie Heyne/Random House und Subterranean Press. 2017 wurde die Bielefel- der Illustratorin im –"Spectrum 24 – The Best in Contemporary Fantasy Art" veröffentlicht. Ihre Erfahrungen im Digital Painting demonstrierte die gelernte Medienproduzentin in exklusiven Workshop-Tutorials im bekannten "ImagineFX, the No. 1 magazine for digital artists". Luisa's aktuelle Arbeiten und weitere Einblicke in ihr Schaffen gibt es auf ihrer Website www.luisapreissler.de.