Join us to connect to the basics of confident presentation as a skill so you can deliver with impact.
About this event
WHY?
Today's world is now predominantly virtual, we build relationships, 'do-business', connect and present online. But when many of us think of presentation and presentation skills we have a few things that come to mind:
We think it's just for public speakers
We don't realise it's a skill that can be improved
We overlook the role of non-verbal communication in our everyday
We think these skills are only for 'important moments'
We see it as a challenge so we avoid it
We think there is only one-true way to be a great presenter and that's reserved for 'other people' not us
We're here to bust those myths and declare that presentation skills are an integral thing to have, being confident presenting can look like your everyday Zoom meeting or the training or pitch you have to deliver at the end of the month. It can look like showing up on social media and keeping people from multi-tasking as you lead a webinar.
This is for you if...
You want to feel more impactful and persuasive over Zoom
Your role is customer facing and with pitches, training and webinars you want to take it to the next level
You want to connect to your ideal customer using video on Instagram or social media
You create video modules to demonstrate your expertise for your online course
BY THE END OF THE EVENT YOU WILL...
Walk away with fresh insight & new skills for natural, effective & confident presentation.
Have made genuine connections in a safe space of experimentation.
A speech (even if you showed up without one)
AND YOU'LL LEARN HOW TO...
Combat nerves and public speaking jitters
Deliver impactful presentations
Communicate more confidently, naturally & effectively
Find your authentic presentation style
MEET THE SPEAKERS...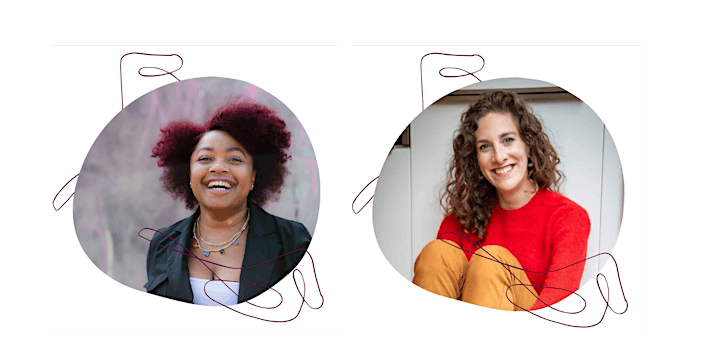 HEATHER JEFFRIES
Heather Jeffries is a presentation skills coach supporting small business owners and creative entrepreneurs to communicate with confidence. As a trained actor & choreographer, she shares a wealth of resources, tools and strategies from the world of theatre that will transform how you connect to your audience. Through workshops and one-on-one coaching, she creates an environment where you can take risks and grow in order to embody your most empowered, confident self to communicate to the world.
JAZ BROUGHTON
Jaz Broughton is on a mission to work with 10,000 people to grow their careers, commit to their dreams and create a phenomenal career long-term.
She is a life coach certified through the Institute of Leadership and Management. She supports people as a career coach and has run individual coaching sessions, as well as over 120 workshops with a range of community and corporate partners. Session topics have included developing a side hustler mindset, unlocking strengths and skills, and setting a clear and concise plan for career growth.
Through her experiences, she has seen capable women play small and miss out on opportunities because they didn't show up for them. To change this, Jaz launched a membership community, Career Clubhouse, for ambitious women to grow their careers. She shares her insights as host of The Phenomenal Career Podcast, sharing candid, imperfect and practical stories about purposefully creating high-growth careers.
Organizer of Master Your Message