Description
Are you networking like crazy yet struggling to monetise your efforts?

Are you looking for easier ways to raise capital for your business? Looking for a business partner? Do you want your network to work for you instead of chasing opportunities?


Then keep reading as we have the solutions for you!
An action packed Masterclass: Become a Networking Ninja!!


You will learn 5 ancient secrets that are sure to turn you into a Networking Ninja!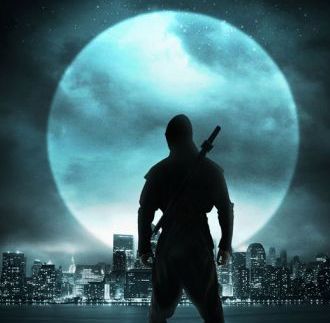 After this workshop you are going to be able to:
·
Monetise every relationship
·
Raise capital with ease and confidence
·
Attract people and opportunities to you
And much much more!!!
It only takes one person, one opportunity to change your life.
If you're ready to change your life, then join us on Saturday, 15th October!
We only have room for 30 Ninjas so
ACT FAST!
The first five spots have already been reserved.
---
Who is it for?
Entrepreneurs

Property Investors

Start Ups

Speakers

Coaches

Business Owners
What is it about?
It is about you becoming a confident networker for business and in life. This exclusive masterclass teaches you how to:
consistently make and leave a lasting impression

attract the right investors, partners and clients

build trusting relationships

create WOW experiences, and

create a demand for your product or services
With only 30 seats available you will get the full attention of two instructors, who are specialists in their prospective fields for an entire day!
What will you get out of it?
Skills to network with confidence

A collaborative mindset to be a successful networker

Tools to turn your network into your raving fans

Identifying and adapting your networking style

Strategies to create trusting relationships
Additional benefits
SAFE ENVIRONMENT TO PRACTICE and get feedback from the instructors and peers.

FREE follow up coaching session with instructor after the course.

Tickets to an EXCLUSIVE networking event in September to practice what was learnt at the masterclass.
All this for only £97!
So if you are someone who is serious about improving your ability to raise capital, attract the right people and deals to you, then reading about it online is not going to be the magic formula that gets you the results. If you are committed to increasing your confidence in networking and building those trusted relationships, then you should TAKE ACTION and secure your seat now, before they are all sold out!
---
Your masterclass instructors
Sharmila Soosaipillai is a Business Empowerment and Success coach. She works with motivated individuals to accelerate their journey to success and ultimately freedom. She specialises in helping people overcome mindset blocks that have prevented them from living life on their own terms, and create a plan to achieve the wealth and success they desire in both their personal lives and career. Sharmila spent almost two decades in the corporate world working for global organisations including Ernst & Young, Goldman Sachs, Banco Santander and AXA, where she gained a strong grounding in analysing deals, operations and businesses, and building teams. Over the last two years she has transitioned to entrepreneur, built a multi-million pound UK property portfolio with her business partner and created strategic investment partnerships. Having taken the leap from employee to entrepreneur, Sharmila has made it her mission to show other motivated individuals how to accelerate their journey to freedom.
Sharmila is an international speaker who has shared her knowledge and experience to audiences from 51 countries and as large as 1200 people. She has shared the stage with successful networkers and business strategists like JT Foxx, Hugh G. Hilton, George Ross and Mark Norcross.
Shariffa Mubarak is a Business and Money Mindset coach who helps smart career men and women choose to live life on their terms by creating their own business and attracting more abundance into their life. Shariffa is a qualified accountant and has worked as a regulatory adviser to global companies including PricewaterhouseCoopers, Barclays Bank, Northern Trust, and National Australia Bank for the past 20 years. In the last 2 years, she has built a multi-million pound property portfolio with her business partner and has transitioned from employee to entrepreneur. Shariffa specialises in helping women turn their existing talents into a successful business, gain momentum, overcome money blocks and create a plan that allows her clients to make the money they desire with a freedom to live life on their terms. She coaches on a one-to-one basis, runs group intensives and is a motivational speaker.
---
TESTIMONIAL


---
Shariffa Mubarak

@ShariMubarak Coaching & Consultancy

Founder

Sharmila Soosaipillai

SharmilaSoos Coaching & Consultancy

Founder