Masterclass: Create Picture Books w/ Penguin Editorial Director Lou Grosart
Description
A series of practical and powerful masterclasses from the London' Writers Salon. Learn from top writers, agents and editors to make significant progress on your work, and connect with fellow writers in a fun and productive evening session.

Everyone's done it or is thinking about doing it: Madonna, Obama, Geri Halliwell, Fearne Cotton, your new friends in your NCT group, and maybe you too?
Writing for children isn't easy, but it is something that you can learn and master. In 3 hours, we will start to demystify the world of picture books, giving you an overview of the picture book market and the picture-book-making process. We'll share our five key principles for writing a successful picture book.
Who's it for?
Writers who want to turn their hand to picture books

Existing picture book writers who want feedback on an existing proposal
By the end of the 3 hours you will:
1. Understand the market: With our help, you'll have a good working knowledge of the picture-book market and understand the steps that go into creating UK's bestselling picture books
2. Know the process behind making a picture book
3. Understand the 5 key principles of writing a picture book
4. Have all of your burning questions answers by our expert Editor.



Whether you're simply curious, almost ready or raring to go, this masterclass will help you with your next steps.





Your Hosts: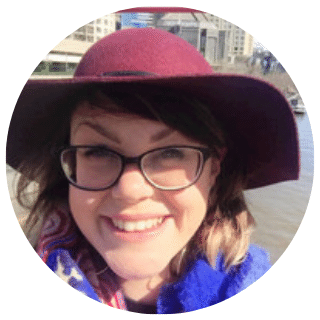 Louise Grosart has over a decade of experience publishing picture books and working with licensed books for brands like Dreamworks, BBC, Hasbro and Dr Seuss. She is currently an Editorial Director at Penguin Random House where she works on household names such as Peppa Pig and Hey Duggee. She was previously the editor for million-copy selling The Dinosaur that Pooped Christmas (by Tom Fletcher, Dougie Poynter and Garry Parsons), Sarah and Duck, and has worked on hundreds of brands and stand-alone picture books for Penguin Random House and Egmont Publishing. As part of her job, she works closely with writers, illustrators and designers and understands what agents and editors are looking for, and has created a 5-step process for mastering picture books.



Matt Trinetti is a former IBM consultant turned writer, publisher, TEDx speaker and facilitator. For the last 5 years, Matt has designed and led career change programmes at Escape The City to help unfulfilled professionals pursue more creative work and reinvent their careers. In 2014, Matt published Stephen Markley's Tales of Iceland, a perennial seller on Amazon and in Iceland. Matt's writing has appeared in Quartz, Observer, Huffington Post, and on his blog GiveLiveExplore.com.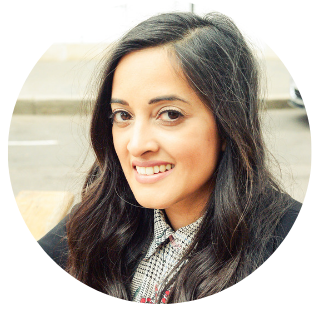 Parul Bavishi has been an editor for over a decade, and has worked at Random House, Quercus and Cornerstones where she has helped writers such as Andy Mcnab, and Olympic athlete Christine Ohuruogu and edited a number of inspiring and award-winners novelists. As an editor at Publishing Uncovered she works with thriller and YA writers to help them prepare for submitting to agents. Parul is passionate about story structure and genre; most recently she studied under the editor Shawn Coyne, and is a Certified Story Grid Editor.


Can't join this time but want to hear about future events? Let us know.