Masterclass: Exploring Oregon's Winemaking Classicists & (R)Evolutionaries
Description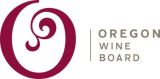 As part of the 'Encounter Oregon & Washington State Wine' series of events, we present
"

Exploring Oregon's Winemaking Classicists and (R)Evolutionaries"

with Kate Norris (Division Winemaking Company) & Doug Wregg (Les Caves de Pyrene)
Kate and Doug will explore the world of Oregon wine away from the usual Pinot noir wines, looking at a range of less common varieties, made using different winemaking techniques.
Places are limited so please apply as soon as possible. Places will be allocated on a 'First Come, First Served' basis.
The Masterclass forms part of a series of Oregon & Washington Wine events, taking place over two days
(12th & 13th March 2018).
ENCOUNTER OREGON & WASHINGTON STATE WINES schedule
Monday 12th March
11am, Oregon Seminar for MW Seminar for MWs and MW Students
3pm, Oregon Seminar '

"

Exploring Oregon's Winemaking Classicists and (R)Evolutionaries"

11am to 5pm, Oregon 'Pop Up' tastings: Oregon Chardonnay and Non-Pinot noir Reds
6 to 8.30pm, 'Magnum Opus' - Invite Only
9pm til late, 'Secret Sommelier' tasting - Invite Only
Tuesday 13th March
10.30am, Washington Seminar 'The Evolution of Washington reds', chaired by Richard Hemming MW
Noon to 5pm, Oregon & Washington Main Tasting
For further information please contact kate@hilltopwines.co.uk
Our thanks go to Riedel for their generous support of the 'Encounter Oregon & Washington State Wines' events
Please note that these events are strictly for active members of the Wine Trade and the organisers reserve the right to refuse admission. Strictly over 18s only.