Gain expert advice and information on small business accounting to make sure you're doing it right!
About this event
Event Schedule
-----------------
6:30 Doors Open
6:50 Welcome & Introduction
7:00 Presentation and Q&A
8:00 Social, Food & Drink
------------------
As part of Tide's mission to support small businesses, and champion female entrepreneurship, we are hosting a series of masterclasses to allow aspiring entrepreneurs and people running their own businesses to learn from experts in a range of key business areas.
The third masterclass in this series will help you to get to grips with small business accounting....
Research tells us that accounting is one of the biggest challenges for small business owners, particularly when they are starting out. A lack of knowledge around this hugely important, but often confusing, subject can lead to a lack of confidence in business owners' ability to effectively run their businesses.
Alex Falcon Huerta, Chartered Certified Accountant and Founder/Director of Soaring Falcon Accountancy, will give the low down on what you need to know to make sure you're tackling your accounts correctly when starting a new business. She'll give you the inside track on the correct tech to use to take some of the pressure away from juggling a new business - what's worth the investment and what to avoid. And will help you to identify where you need professional support and what you can tackle alone, with a few new skills under your belt.
Alex Falcon Huerta
Alex is a speaker and Founder of Soaring Falcon Accountancy. She is at the front end of the changing accountancy industry and has worked with some of the most agile and progressive small businesses in the UK. She is particularly interested in the ways that technology and entrepreneurship have accelerated what is possible for her clients and the accounting profession.
Alex has been recognised by global accounting technology pioneer Xero, as their Most Valued Professional in 2017, this is the culmination of being at the closest point of new technology adoption, a desire to bring a new way of working to every business, and a passionate belief in the potential of change. She was also an advisor to the UK government's All Party Parliamentary Group in 2018, sitting on the technology board, her role is to inject the voice and experience of entrepreneurs to steer strategy and remove barriers to international trade and investment at this critical time.
As an entrepreneur Alex recognises that her life through business has not always been easy, and she recognises the hard work, determination, development of skills, and the support of others that is required to deliver your life goals. This what she puts into the hands of enterprising businesses and accountancy firms that want to succeed.
Expect to come away with practical advice you can action the very next day.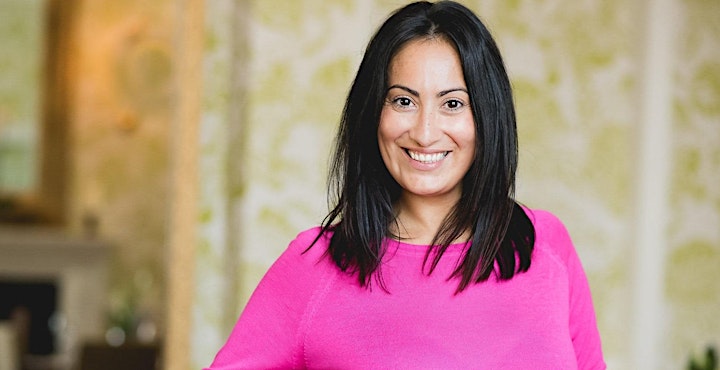 Organiser of Masterclass: Getting to grips with small business accounting
Tide is a digital banking platform developed exclusively for small businesses. A current account that's quick and easy to sign-up to, plus a range of business admin tools, including invoicing, accounting and expense management, mean Tide saves small business owners time (and money).